Diwali 2020 is being celebrated all over the world from 13th to 16th November 2020. We are also celebrating Children's Day during this time. Festivals have the power to light up every moment. Be it Diwali, Eid, Christmas, or New Year they ignite a ray of happiness and joy. Festivals 2020 are being celebrated. Our preparations for gifts, Diya's, and sweets are showing the impact. Diwali 2020 is going to be different for all of us because we are celebrating it indoors.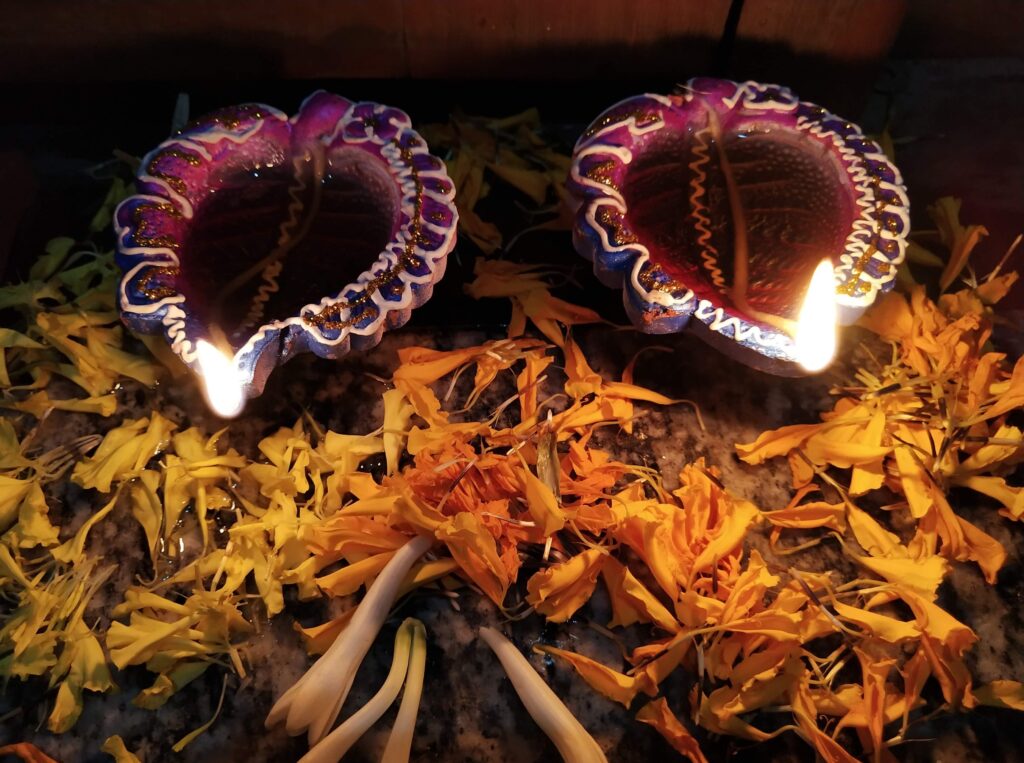 Will this 2020 Diwali be special as we have seen a lot this year? This year has seen a lot due to Coronavirus. COVID has not only infected millions of life but also killed many of them.  Bollywood suicides, closed gyms, schools, and offices have shattered every one of us. The world economy is battling every day and has bought everything to stand still. The rise in economic contractions and the unemployment rate has taken away all the charm from festivals 2020.        
COVID 19 and Diwali 2020
An unknown virus is spreading throughout the world like wildfire. We all have accepted this and are now trying to live with it. We all are having a feeling as if something is missing. This is a global problem as there is a lack of excitement and everyone is praying for "COVID Vaccine." The feeling of celebration isn't coming from within as COVID-19 has bought many challenges for all. Diwali 2020 is going to be different as all the parties have almost died, guest lists have been trimmed, and exchanging Diwali greetings virtually.
Celebrations will be in smaller groups and mostly virtual. Thinking about it positively, COVID-19 has also given us an alternative for everything. One of the most unexpected awaited decisions on Ayodhya Ram Mandir construction has been done during Corona. We all can consider it was the most valuable gift from COVID-19. Let us see how we can take the advantage of virtual Diwali and do things that make some sense.  
No Crackers
Avoid bursting crackers especially during Diwali 2020 as it will increase the level of air pollution. Air pollution and COVID can combine and can create havoc for every one of us. Think about the health of elders and young children. Celebrate this festival of lights by putting earthen lamps or diyas and not the crackers. It will not only keep air pollution in a low tone but will also save a lot of money.  Lit a sky lantern from the terrace and see it flying away. Enjoy the beauty of festivals and avoid pollution in every possible manner. Try to enjoy festivals 2020 on a terrace or in a garden as they provide sufficient space for air circulation than a closed room.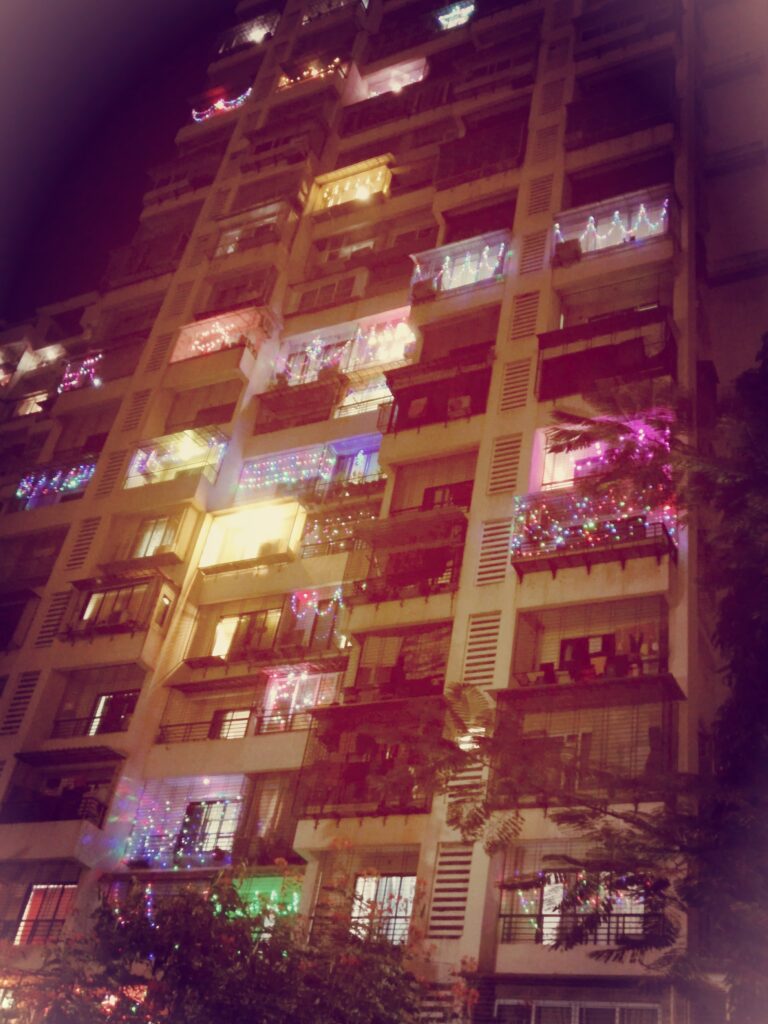 Don't Limit 
Diwali is the festival of exchanging sweets and gifts. Try to make sweets at home and enjoy with your family members. Feed the poor and help them to celebrate the festival too.  It will be great if you can visit the hospital and old age home to make their Diwali special too. Make sure that you do not host or join large gatherings.  The impact of COVID-19 has not gone completely so take every necessary precaution. Spend quality time with your family and prepare everything at home. Avoid buying food from outside. Decorate your home with lights and diyas, take help of all family members for doing so. Avoid appointing workers for doing small decorations or preparations. As unknown people can be the carrier of the virus. COVID-19 has given us lessons on the importance of family.  Dress up for the occasion and do click pictures with every family member.
E-greetings/ Virtual gatherings
Save paper, money, and time. Exchange greetings and happiness this year virtually as going outside is not possible.  Talk to your friends and family members over a video call as this is our new normal during COVID-19. Doing virtual gatherings and sending E-greetings is a way to protect ourselves from the COVID virus.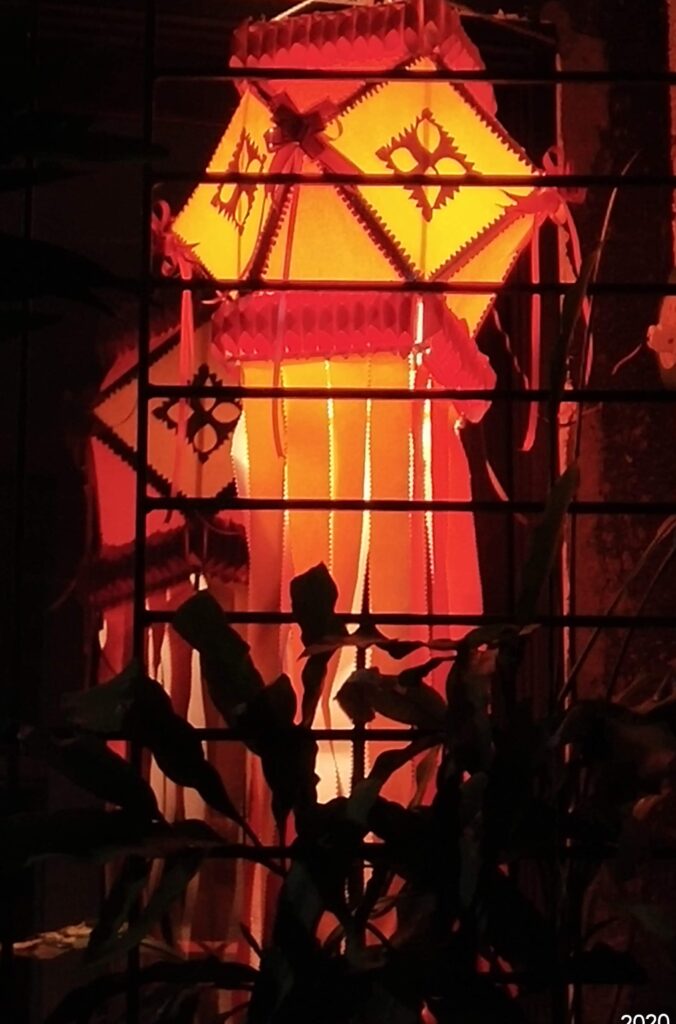 Plant a tree 
Corona warriors have done a lot for every one of us. They have protected us from the corona pandemic. Now it is our chance to do something for mother earth. Take an opportunity to plant a tree this Diwali. Planting a tree means planting a new life. Nothing others can be the best way to start our life post COVID. As schools, offices, and gyms are closed utilize your time to bring some creativity to your garden or balcony.
Take care 
Corona has taught us the importance of fitness and maintaining good health. Looking at the work of Corona warriors we all have learned one thing that is kindness. Do something for a good cause, some contribution to humanity, and help the one in need to make festivals 2020 more special. Take care of your family members, yourself, and the animals around you. Animals need special care during Diwali as lights and crackers can scare them. Lend a helping hand by building a safe environment for them. Feed stray animals during this time and make festivals of 2020 more special.
Maintain good health
Know the importance of your health and fitness especially during festivals 2020.  Maintain good health and fitness by exercising regularly. Whether it is Diwali or someone's wedding never compromise with your fitness. Pollution can lead to inflammation of the lungs, breathing issues, and other respiratory tract infections. Contribute some time to your health and fitness by doing yoga and breathing exercises. Wear a mask whenever you are meeting someone or going out. Don't let the pollution, COVID fatigue and cold affect you and your loved ones. Taking precautions is not about us but everyone. Avoid overeating as we usually end up with weight gain during festivals.

Protect yourself
Rise in air pollution can lead us to another wave of coronavirus. According to NDA is essential to understand how to guard against COVID-19. Corona warriors are working hard day and night to protect our life. Hospitals are getting prepared to deal with the spike in coronavirus cases especially in Delhi. People who seem to be recovered from COVID-19 can act as carriers and infect others so protect yourself and your loved ones in every possible way. Avoid meeting people, going outside, and going to crowded places.
Realize 
We will be celebrating Dhanteras and Diwali 2020 with great joy. While celebrating always keep one thing in mind that is our real "Dhan" is our health and fitness. Winter is the season of cold and cough, a rise in air pollution and Coronavirus trio can create trouble for us. Caution everyone around you about Diwali 2020 safety measures. We know festivals mean gatherings, shopping, and guests but at the same time be aware of the Coronavirus crisis.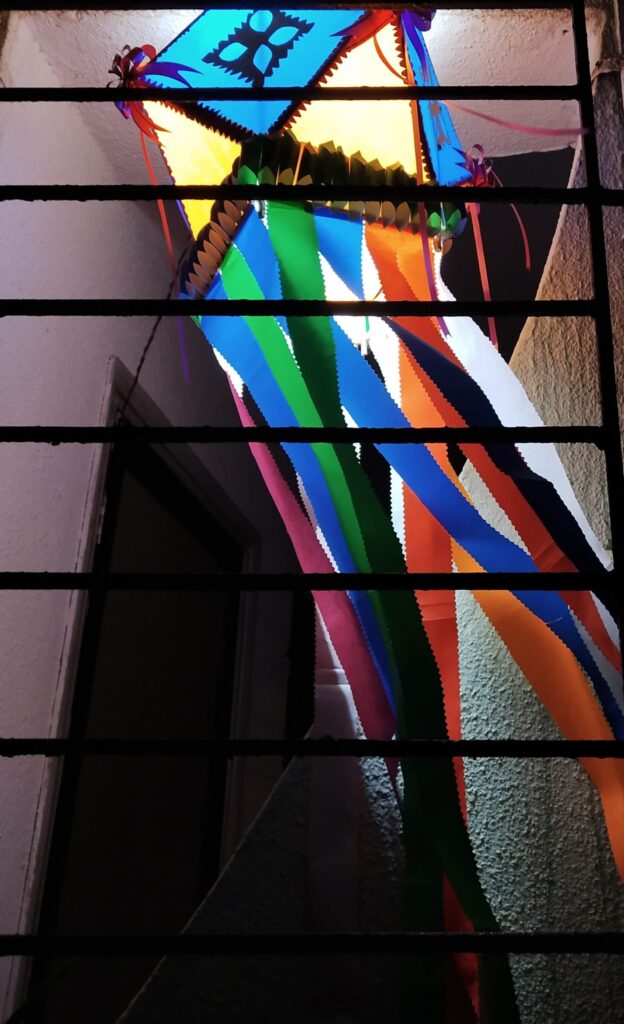 Safety first 
Remind everyone around you about coronavirus precaution. Know about the importance of masks, hand washing, and social distancing. Avoid infections as it increases the chances of mortality among pollution-affected patients.  
Be grateful 
We are missing amusement and parties but on the other sides, we have saved a lot of fuel and some unnecessary expenses.  COVID-19 has swept out unnecessary spending, urge to eat outside, and shop unnecessarily.  We should be thankful for this.  As we all have learned the true essence of life and realized the value of our emotions.  There are a lot of reasons to be grateful for.  It is time to be optimistic and celebrate our festivals with simplicity.  Let us try finding out the reason for our happiness.  Many of us are away from visiting our families and friends due to the corona pandemic.  Despite several setbacks given by the Corona pandemic, there are several ways that we can find out to celebrate the much-awaited festivals of 2020 while keeping ourselves safe.  Be grateful for today, and enjoy festivals.
Let's celebrate 'Virtual deepostav' 
The long wait to celebrate grand Diwali at Ayodhya was finally over. This Diwali is going to be the most auspicious one as preparations for 'Deepotasav' at Ayodhya were all done. The city was ready to celebrate blissful Diwali after waiting for 492 years. Celebrations were be done in strict compliance with all the coronavirus guidelines. People had decorated the venue with diyas, paintings, and rangolis for 'Deepostav.'  Huge celebrations were being held from November 11 to 13. Diwali 2020 was the brightest Diwali as 6.07 lakh earthen lamps were lit a t Ram ki Paidi ghats. The brightness of LED lights was replaced with earthen lamps which was the most beautiful moment for all of us.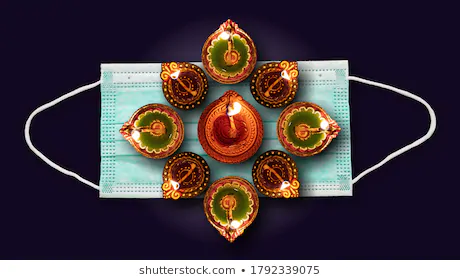 Irrespective of caste and creed all the artists worked hard to design several jhankis (tableaus). Some hade colored them with bright colors and the best part is all were happy for contributing to making this Diwali a great one. More than 100 workers worked till late nights and gave the best tableaus. Shobha Yatra was a perfect blend of colorful tableaus and different traditional dances.  The yatra was followed by the Deepostav at the site. The riverfront had a majestic landscape view at the night.
Other highlights which we were eye-catching
A showcase of 25 sculptures of Lord Ram depicting different episodes from epic Ramayana at Ayodhya.
The artwork was made up of fiber, terracotta, and wood.
An exhibition displaying statues on 'Jatayu episode' and 'construction of the bridge to Lanka.'
Guinness World Record
The event was recorded to the Guinness World records for 'the largest display of oil lamps'. 
CM Yogi and Governor Anandi Patel worshipped Ramlala in the Ram Janmabhoomi Complex in Ayodhya and the first diya was lighted to mark the beginning of the event.
Aarti was performed for Maa Saryu at Saryu Ghat. Deepostav was inaugurated near 6 pm on Ram ki Paidi Ghats. The event was followed by a laser show and lighting of 6, 07,000 lamps and different cultural programs. The event came to an end with a Ramlila overview at Ramkatha Park.  
We could not attend this huge celebration physically but yes we all enjoyed this event virtually. Virtual Deepostav was an immense pleasure for devotees who were unable to reach Ayodhya could light a lamp in front of Sri Ram Lala Virajman through the website.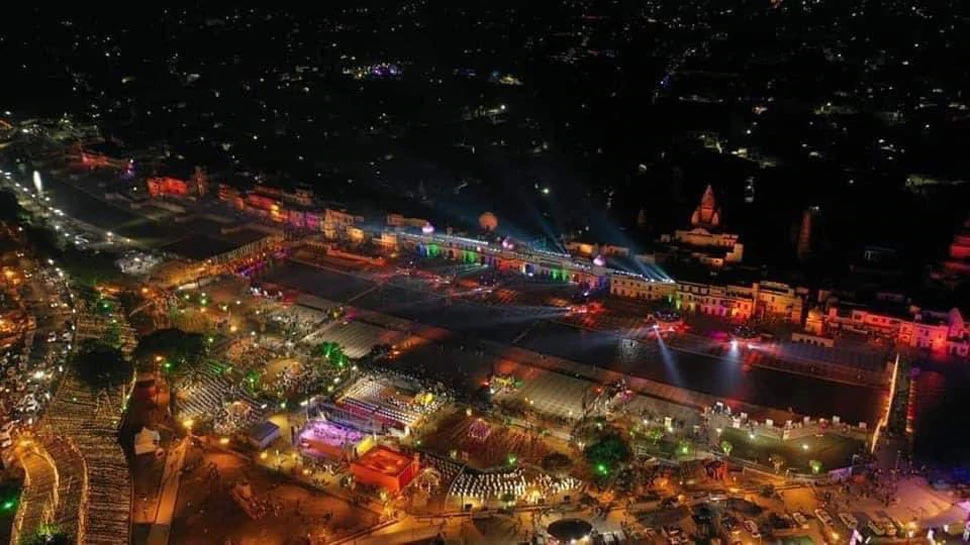 Conclusion
We cannot go out for gatherings but can give this time to our family. Let us pray together and ignite a ray of hope and happiness for a better tomorrow. This COVID Diwali can be turned to 'Immunity boosting Diwali' if we inject gratefulness and kindness in our life. Don't forget the role of corona warriors it is because of them that the impact of coronavirus has somewhat declined. Do remember that it has not been eradicated. Take care of yourself and everyone around you. Let festivals of 2020 bring enlightenment to everyone's mind.  Let the sound of parties be replaced with the sound of helping others and kindness for everyone.
Utpal Khot
Copyright © Utpal K
1. If you share this post, please give due credit to the author Utpal Khot
2. Please DO NOT PLAGIARIZE. Please DO NOT Cut/Copy/Paste this post
© Utpal K., all rights reserved.
Copyright Notice: No part of this Blog may be reproduced or utilized in any form or by any means, electronic or mechanical including photocopying or by any information storage and retrieval system, without permission in writing from the Blog Author Utpal Khot who holds the copyright.