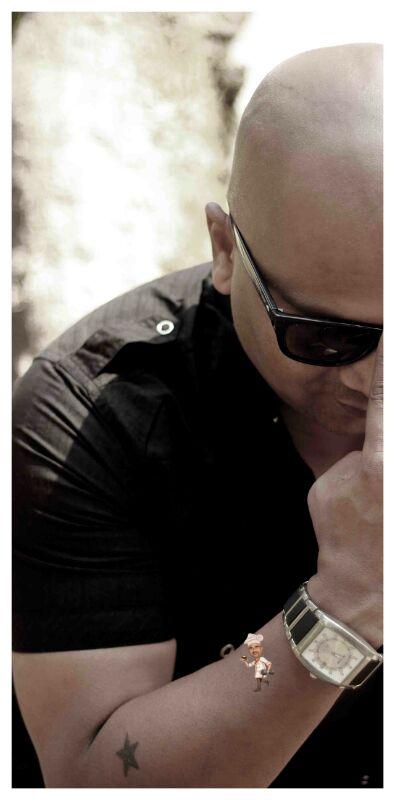 To tell about me, I love eating, and I will be honest in admitting it..and that's how it started I guess. Slowly I entered mom's kitchen and learned silently but quickly. About me, I am a certified Food Nutritionist, a self trained Chef today and I love cooking. Can you get up at 3am in the night and cook if asked to?, I can. My love to experiment with recipes from all over the world has appealed to my readers. When I introduce my little Twist to it to enhance the beauty and richness of the dish and its flavors, home chefs further like it. Cooking is like making love. Do it slowly, do it gently, you tend to enjoy it more. You end up with a happy face and a fine cooked dish. I could travel to the north pole to try something new and innovative to eat. Thai is how a Food blogger was born here.
Over a period of time I learned to write about my passion of cooking. I also traveled to various places in order to eat. I guess I am good with words and expressing my thoughts. People started liking it and friends insisted on me starting an independent blog (that's how the original fashionablefoods.net started and is now popular as UK Fashionablefoodz ). I realized I have a flair for writing when, a few years back, I was actually offered money to write and now I get paid often to write posts and invited to do reviews. From a Food Blogger I evolved to become a Lifestyle blogger covering all the aspects in Lifestyle blogging.
I love to try new ideas in the world of Food, Travel, Fashion and Fitness. All go hand in hand and these are the 4 subjects which I love to write about, though I have also written on other subjects too for the past 5 years. I do Content Editing and Proofreading, as they say when I am working. This blog had now about 4 Million views annually. I have my own reader base who love me, my style of writing and keep coming back to my Blog to read more.
Welcome to my world of Lifestyle Blogging, eccentric Cooking, mad Traveling, Fitness mania and simple fashion. I hope you like it….call me Utpal, Utpal Krushna, Utpal Krushna Khot or simply UK.. 🙂



Utpal Khot
For collaborations, please mail me on [email protected]