Diwali Special Foods
A year has passed soon and it's the time for one of the most awaited festivals of all time. Undoubtedly, Diwali is the most auspicious and extremely popular festival of India. Although a Hindu festival, Diwali is celebrated and cherished by every Indian irrespective of their religious backgrounds. Diwali, also known as Deepavali, is the festival of lights, celebrations, and hope.
Families across India decorate their homes with different lightings, both electronic series lights, and the traditional diyas. There are many legends and tales associated with the festival of Diwali. One of the most common stories associated with Diwali links to the return of Lord Rama to Ayodhya after 14 years of exile. However, Diwali is also celebrated as an event to welcome Devi Laxmi, the Goddess of Wealth and Prosperity.
Women of the family decorate the entrance of the homes with different rangolis and ignite the house with lightings of all sorts to welcome Goddess Laxmi. On this day, a lot of youngsters and kids enjoy firing crackers that light up the sky.
However, the main element of the Diwali still remains the food. A variety of different sweets and other dishes are prepared during this festival. As Diwali occurs a day before the new year in Hindu calendar, the festivity of foods doubles up during this time of the year.

https://goo.gl/Mmi3nn
Special Foods for Diwali
Diwali is the festival of light signifying hope and prosperity. A celebration of hope and prosperity is incomplete without the sweets. Hence, a lot of different variety of sweets and mouth-watering delicacies are prepared at home for the family as well as the relatives and guests visiting during this festival.
Here are some of these special and popular Diwali foods loved all over India:
Besan Ke Ladoo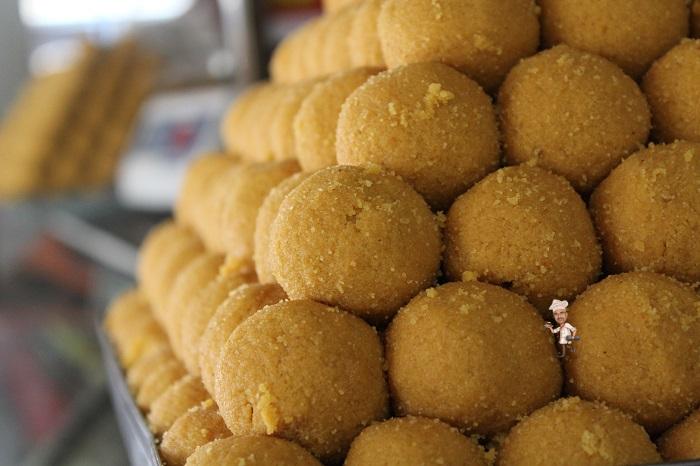 https://goo.gl/NqdcCn
Besan Ke Ladoo, as the name suggests, is prepared using besan or gram flour. This popular sweet is made by roasting gram flour with ghee and mixing it with sugar and cardamom. While the sugar is for the sweetness, cardamom brings it the strong aroma and flavor. The fine mixture is then converted into small round balls to form Besan Ke Ladoos.
Gajar Ka Halwa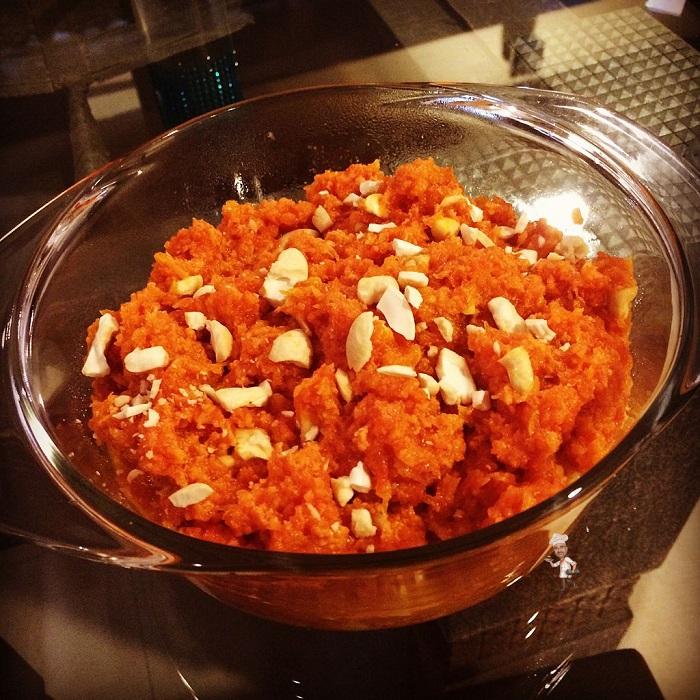 https://goo.gl/kKn4re
Gajar Ka Halwa is a special treat during the winters as it is the harvest season for carrots. As the winters coincide with many festivities, especially Diwali, Gajar Ka Halwa is also included among the special Diwali dishes. It is prepared using fresh colorful grated carrots.
Motichoor Ke Ladoo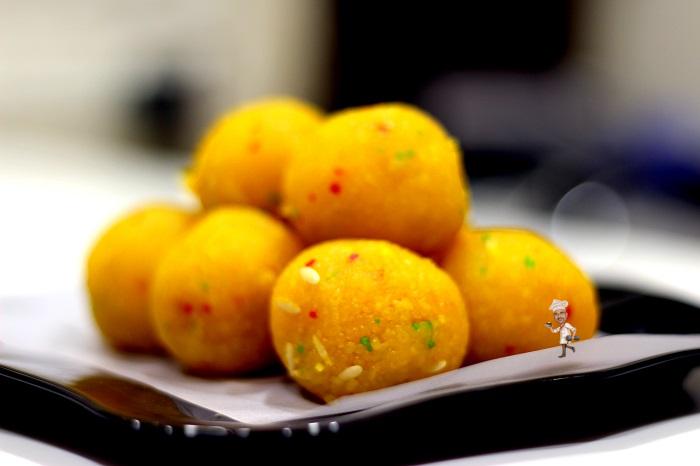 https://goo.gl/cd5j2h
Go to any sweetshop in India and you will find Motichur Ke Ladoo on display at each of those shops. The reason why most of the Indian sweet comprises of ladoos is the fact that it is quite easy and simple to make round balls with different mixtures blend in pure ghee. Motichur Ke Ladoo is also prepared using gram flour but it's not the same as Besan Ke Ladoo. Boondis are prepared and mixed with sugar syrup to make Motichur Ke Ladoo.
Kalakand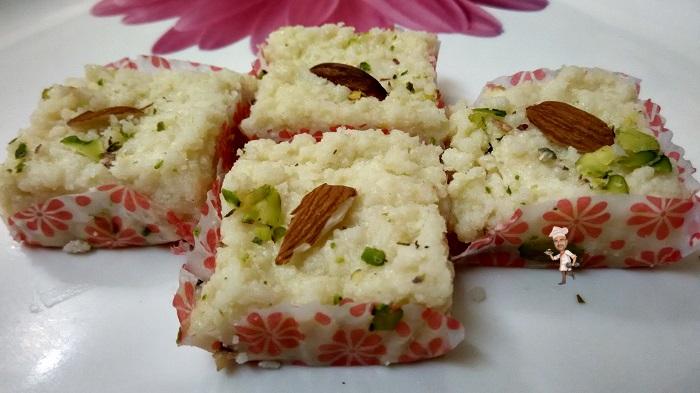 https://goo.gl/XwqfTq
Kalakand is an Indian sweet cake made of milk. While milk is the main ingredient, this Indian cake also includes sliced pistachios and almonds garnished on top to enhance its taste. Basically, the dish is originated from Rajasthan but today it is one of the popular preparations during festivities, especially Diwali. You can also add different flavors as per your preferences such as vanilla, saffron, or rose.
Malpua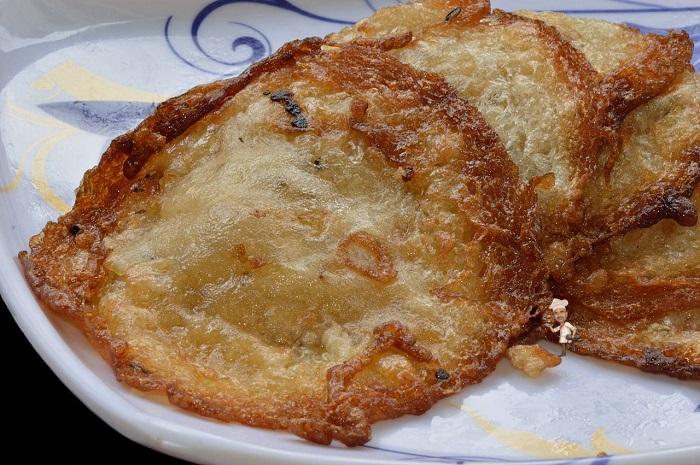 https://goo.gl/zfG7Xw
Originally a product of Puri in Odisha, Malpua is one of the most cherished sweets across India. Unlike other sweets that are either round or square in shapes, malpuas are flat like chapattis. Malpuas have several variations across India but the main ingredients to make Malpuas include maida, sooji, yogurt, and milk. These ingredients when mixed in right proportions form a batter which is then used to make pancakes. These pancakes are later dipped into sugar syrup to get the sweet taste. Cardamom is also used to enhance the rich flavor and boost the aroma of the malpuas.
Gujia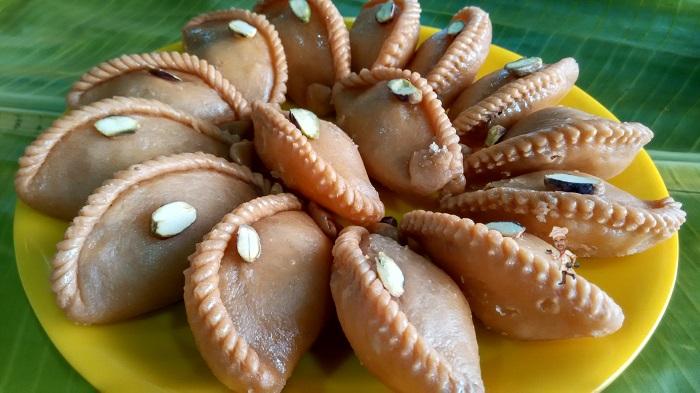 https://goo.gl/TuocFF
Gujia is basically a form of Indian dumpling sweet prepared using either maida or sooji. These sweet dumplings are stuffed with Khoya or Mawa along with roasted dry fruits, grated coconut, and some suji. It is one of the hot favorites during Diwali across every Indian household.
Shankarpali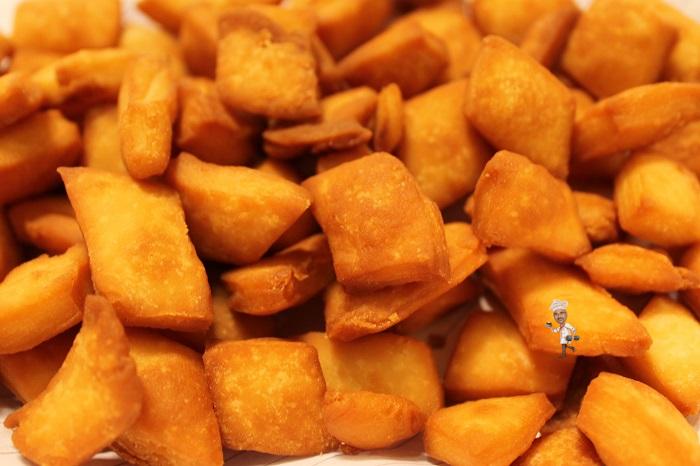 https://goo.gl/GGM4E1
Shankarpali is another variety of sweet very popular during Diwali. It's also one of the most popular snacks across Maharashtra and Gujarat. This traditional sweet snack is prepared using a mixture of milk, sugar, ghee, maida, sooji, and salt. This mixture is then turned into dough and later sliced into flat diamond shapes. These diamond-shaped units are then fried in ghee until brown. Unlike other sweets, Shankarpali also has a longer shelf life.
Mohanthal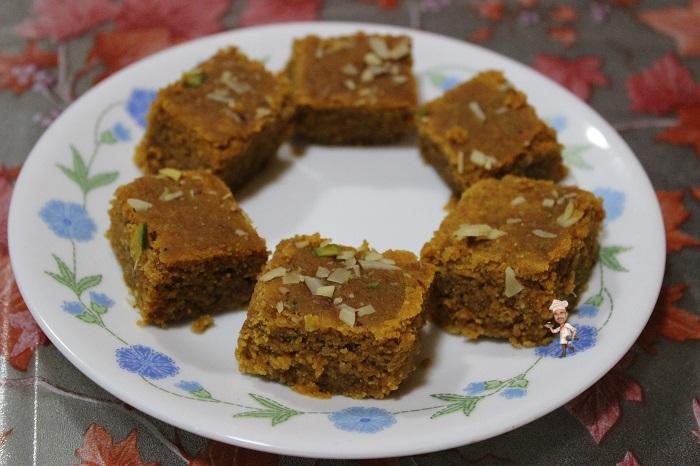 https://goo.gl/mDsnt2
Mohanthal is yet another Diwali dish popular across India but originated from Gujarat. This sweet dish is prepared by mixing the main ingredients such as gram flour, khoya, milk, and nuts. The mixture is then roasted in ghee with toppings of cardamom on the top. Later, this mix is added to the sugar syrup and stirred well. The end mixture is spread across a plate evenly and left to dry. Once dry, it is cut into equal square pieces forming Mohanthal.
Pinni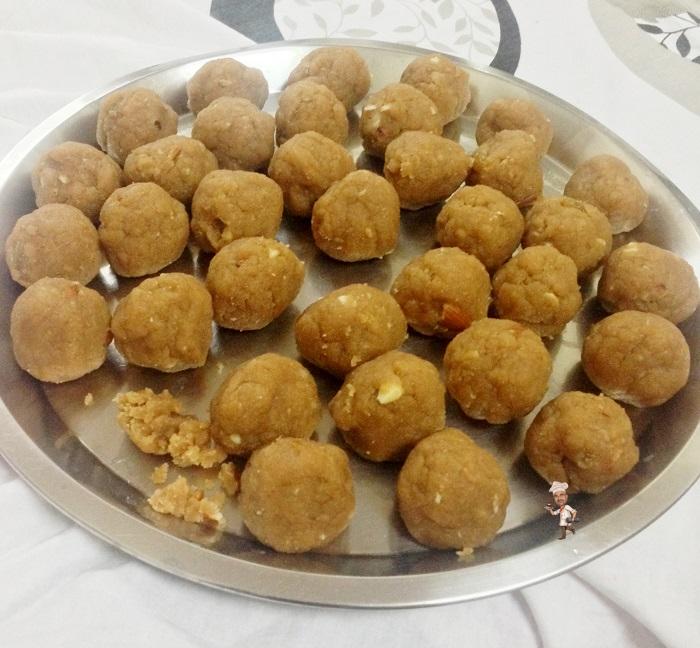 https://goo.gl/aZZjzE
Pinni is yet another popular sweet dish originated from Punjab. Mostly consumed during winters, Pinni is prepared by mixing wheat flour, pure desi ghee, almonds, and jaggery. You can add khoya or raisins for added flavors. This mixture is turned into ladoos and served during festivities.
Over to you!
Diwali is a festival of celebrations and these abovementioned sweet delicacies form the icing on the cake concerning these celebrations. However, you mustn't forget that as sweet and delicious these sweets are, they are also high in sugar and calories.
Hence, make sure to enjoy these Special Diwali foods but in moderate amount.
Uttpal K
Copyright © Uttpal K
If you share this post, please give due credit to the author Uttpal K
2. Please DO NOT PLAGIARIZE. Please DO NOT Cut/Copy/Paste this post
© Uttpal K., all rights reserved.
Copyright Notice:No part of this Blog may be reproduced or utilized in any form or by any means, electronic or mechanical including photocopying or by any information storage and retrieval system, without permission in writing from the Blog Author Uttpal K who holds the copyright.
Do link up your Food/Lifestyle posts with Diwali Theme. The one which I like and the one with maximum engagement, wins!! The winners will be featured on my INSTAGRAM Page with special mentions.