In a gut-wrenching incident, a 34-year-old rising actor was found dead in his Bandra residence. As soon as the news broke out, it left the whole nation speechless. If sources are to be believed, the actor has committed suicide by hanging himself inside his bedroom. We are talking about the actor Sushant Singh Rajput here. He won millions of hearts with his unbeatable charisma and remarkable acting skills. My son had met him at Radiocity during his internship days. The good times were celebrated by Pranav Khot & Sushant Singh Rajput during the promotion of Chichore. He found Sushant as a very down to earth person. He was one of my personal favorite too.
People close to him or who have ever worked with him describe him as a vivacious, optimistic, assiduous, and humble soul. In his six years of Bollywood career, he has given at least half a dozen hits. All the movies were from different genres and had been very challenging for the actor. But the actor smashed all the challenges with his inveterate grace and came out as a real protagonist. With his persistent hard-work, he took a huge leap and put himself in the list of top Bollywood actors.
What went wrong?
Then what went wrong and propelled him to take such a drastic step? That too, when he was at the peak of his career? According to the sources, the actor had been experiencing depression and seeking medical help for it for the past six months. Depression is an illness characterized by persistent feelings of sadness and loss of interest. The symptoms are not apparent to the people living around the patient; only the patient living through depression can experience the symptoms. That's the reason many depression cases go unnoticed and result in an unfortunate outcome.
Is it Suicide?
As if the news of depression wasn't shocking enough, the report of not finding any suicide note in the actor's apartment has opened a new debate. Sushant wasn't the kind of person who could commit suicide in the spur of the moment. After all, he was an intelligent and mature person. After so many apprehensions on Sushant's cause of death, his family is now demanding a probe. Only time will tell and an unbiased investigation.
According to the medical report, post mortem has been conducted, and the prima facie is pointing towards suicide. The question remains, has he really committed suicide? Yes, that could be possible because most high profile personalities are known to have taken their life under the influence of the illness. Often the sufferer develops suicidal tendencies while experiencing episodes of depression.
Is this Industry itself a murderer?
There are plenty of reasons that can trigger depression. In the case of Sushant Singh Rajput, loneliness and work stress are suspected to be the major causes. The actor was a self-made star. He didn't have any close relationship with the people from the industry he was working in. He had always been treated as an outsider in the industry. Other popular actors like Ayushman Khurana, Rajkumar Rao, Nawazuddin Siddiqui, Irfan Khan, and many more suffered the same mistreatment in the industry but have never accepted anything openly. A couple of Sushant's movie failed to garner enough audience recently. This is also cited as one of the reasons behind his decision to take this step.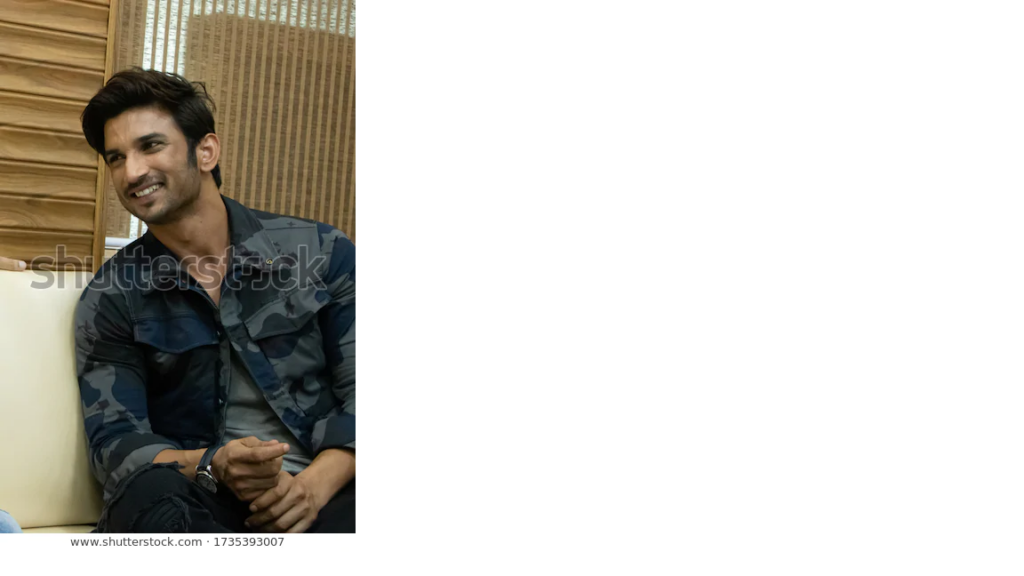 Furthermore, lockdown also postponed his last film release, set to hit the theater on 8th May. It was finally released on a OTT platform without any VFX effects. As expected this film tanked even on the OTT platform attracting negative comments and reviews. This further pushed him in the pit of sadness and regrets. Self made stars like him don't get too many chances after a flop like other star-kids. Nepotism does hurt majorly. Whatever may be the reason, but people around him, who knew his state of mind, could have stopped him from taking this step. If treated with empathy, the person undergoing depression can be pulled out of it easily. Unfortunately Sushant Singh Rajput did not have any help handy.
Every person has a break point
Because of the lockdown, people are forced to live inside their homes—this confinement is giving rise to several mental health conditions. If you know anyone who's living alone or in an abusive environment, please get in touch with them. Let them know you are always with them whatever the circumstances may be. Talk to them as frequently as you can. Listen to them closely, and if you suspect any change in their behavior, give them a visit and ask them to seek medical care. Be vigilant, and you can save such mishaps in the future.
Utpal Khot
Copyright © Utpal K
1. If you share this post, please give due credit to the author Utpal Khot
2. Please DO NOT PLAGIARIZE. Please DO NOT Cut/Copy/Paste this post
© Utpal K., all rights reserved.
Copyright Notice: No part of this Blog may be reproduced or utilized in any form or by any means, electronic or mechanical including photocopying or by any information storage and retrieval system, without permission in writing from the Blog Author Utpal Khot who holds the copyright.