There is a genius in every person, they say. When it comes it could be the Director or the actors or the cinematographer who could come up with a breathtaking performance…something which could be their best. It rarely happens and but when it does, it has lethal effects on the minds of the audience. Madaari is one such exceptional powerful film where the genius of the Director, Lead actor and the Cinematography has all clicked together and has given us a film which does not get us angry at the system, but rather shows and motivates how a commoner could handle the problem and highlight the issue in front of Media which is very powerful in today's world. It's not a typical film, which shows hundreds killed and the system changed overnight, but rather shows the approach of a common man to take over the mighty corrupt politicians with a planned non-violent move.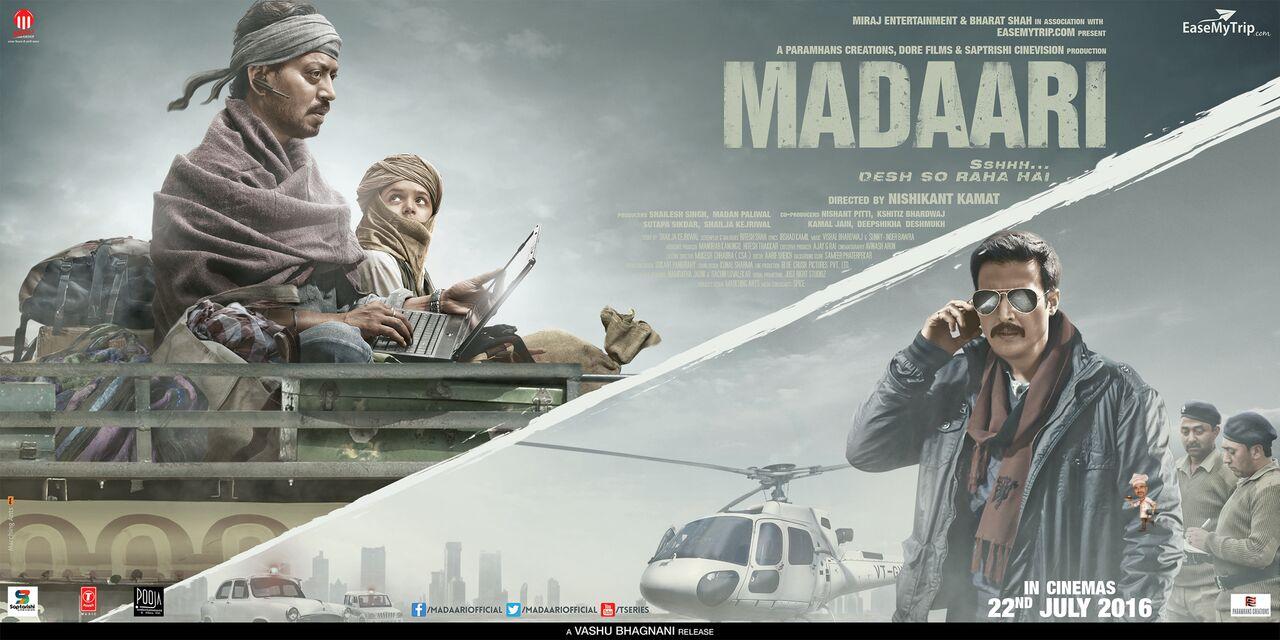 Story: The system has become completely corrupt and a common man loses his son to one such accident where no one is ready to take responsibility of the problem and even the affected treat it as destiny. This common man decides to stand up against the system and hatches a daring plan to kidnap the Home ministers son to bring the glaring issue of corruption in front of all. While doing so, he does not forget humanity and how his and the abducted child's relation improves from a kidnapper and an abducted child to that of a friend who understands the other in spite of the generation gap and where the other actually starts searching and seeing his dead son in the child. A beautifully woven story without the typical mass massacres, revenge with red eyes and heavy dialogues. Rather, it is something which all audiences would love.
Cast: Irfan and Vishal have stolen the show hands down. Jimmy Shergill, Tushar Dalvi, Nitesh Pandey and others have supported well to make this a well knit team. Irfan has given his best performance so far and has risen over the years as a giant in the Acting Industry with a repute of a person who carries complex roles and expression with ease. All characters have understood their responsibilities as characters and portrayed it well. You can't see any loudness whatsoever anywhere. That has helped the script a lot.
Direction: Nishikant Kamat has carved a place for himself in the Industry over the years and is recognized as a successful director. With a good number of successful and record breaking Marathi Films under his belt, he has also directed some very popular Hindi films and has been around for over 12 years now.
Verdict: A Good movie from a critic's point of view who understands what a film is. A good movie, from a regular movie goer's point of view. In case you are in the mood to watch something which is thought provoking, emotion depicting and at the same time not leaving you stressed out, then this one is for you. The audiences would love it and it's a must watch for Irfan's best performance so far.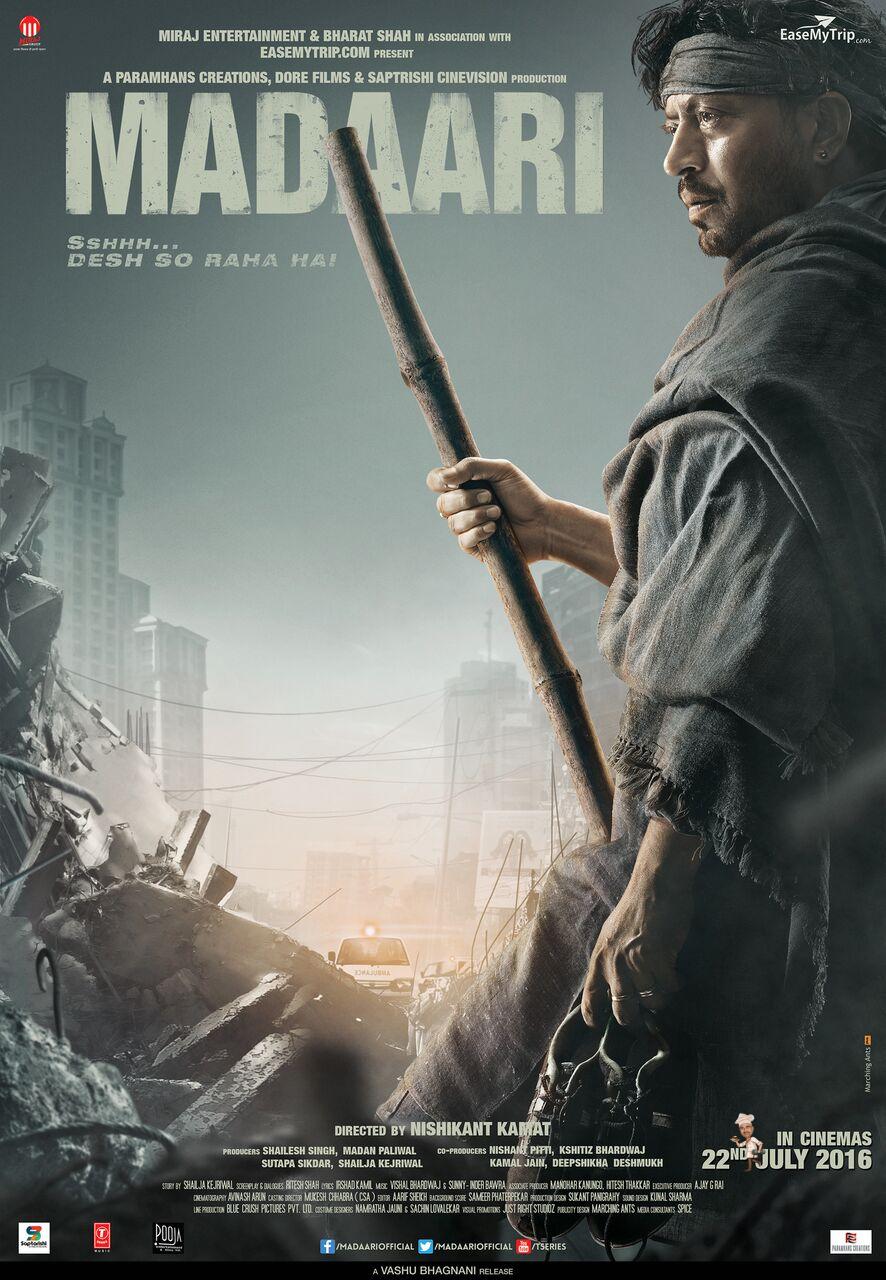 Uttpal K
Copyright Uttpal K
If you share this post, please give due credit to the author Uttpal K
Please DO NOT PLAGIARIZE. Please DO NOT Cut/Copy/Paste this post
Uttpal K., all rights reserved.
Copyright Notice:No part of this Blog may be reproduced or utilized in any form or by any means, electronic or mechanical including photocopying or by any information storage and retrieval system, without permission in writing from the Blog Author Uttpal K who holds the copyright.