You must have seen people making journal videos of their trip to a place; that video is known as a travel vlog. This category is Travel Vlogging. These types of videos are very personal, and they are not always the perfect edited pieces. However, people are also a documentary because the person/ vlogger documents the trip in the video and posts it.
How does it influence people?
It becomes easy to research.
These days people don't go anywhere without researching about the place. However, images can be deceiving, and there are many examples to prove that. So with the help of vlogs, people can refer to places and see which one they like the most. Digital media has given us this benefit, and indeed, people are making good use of it.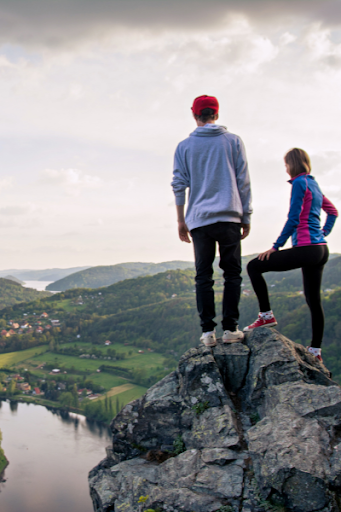 Influencers help know the best spots.
Sometimes the place is filled with so many spots, and it becomes hard to decide where to go and where not to. Pictures can make a place look so great even if it is not. But with the help of vloggers, the person gets to know what place is worth visiting and what place you can say goodbye to.
People are influenced to go experience the same themselves.
Sometimes it is the influence you get on yourself or another person. For example, you see something and a person enjoying it, and a thought comes to the mind that you want it too. It is that thought that these influencers help create in the mind of people.
Some influencers provide discount codes.
Often, the vlogger gets a tie-up with the place; the place pays them to get more people. The influencer receives a commission fee, and people get a discount for their stay. The place gets the exposure it needs, and it works out for everyone well.
Conclusion
These days social media has a significant impact on people. People get to learn many things, and it helps travelers research and reviews things without even visiting that place. So not only do these travel vloggers document and help the world know more about the places they visit, but all viewers get a lot of help with it. Travel vlogging always had its special place and will continue enjoying its special status in the Blogging world.
Utpal Khot
Copyright © Utpal K
1. If you share this post, please give due credit to the author Utpal Khot
2. Please DO NOT PLAGIARIZE. Please DO NOT Cut/Copy/Paste this post
© Utpal K., all rights reserved.
Copyright Notice: No part of this Blog may be reproduced or utilized in any form or by any means, electronic or mechanical including photocopying or by any information storage and retrieval system, without permission in writing from the Blog Author Utpal Khot who holds the copyright.