Showers of Monsoon bring smiles to everyone's face. It is a season to relish food items but the high amount of humidity brings several issues. Food can be the breeding agent responsible for the growth of pathogens.   Are you worried about food getting spoiled during the rainy season? How to stock up food during Monsoons? Don't worry, here are the best monsoon storing food tips from chefs that will help you to keep food fresh and crisp.
Important Tips
Munchies: Monsoon brings dampness and moisture and so it is the breeding time for fungus and bacteria's. Store cookies, chips and biscuits by making use of blotting or wax paper. Make use of an airtight container to store for a longer time. Don't forget to microwave for re-crisping them.
Vegetables: To prevent the rotting of vegetables such as cauliflower, radish, beans and cabbage, wrap them with newspaper and seal them in a zip lock. Onions and potatoes can be easily stored for a long time by preventing them from heat and moisture. Green leafy vegetables can turn slimy and smelly. To avoid that air dry them in and store them in a box in the fridge.
Bread:  Fungus on the bread is a common issue during monsoon. Avoid keeping them for too long. Buy small packets, wrap properly and store them in the refrigerator. Make sure that you check them before using them. The best option is to bake it fresh at home whenever needed.
Sugar, salt and jaggery:  Sugar, salt and jaggery get soggy during monsoon. Add some rice grains with them and keep them in airtight jars. 
Spices: To store spices for a longer time, dry them in sunlight and store them in an airtight container. One can also toast and grind them to make coarse powder before storing. Avoid using a wet spoon while using them.
Some more Tips…
Food Grains: Bugs and insects on food grains is a major concern for all of us during the monsoon. To resolve this issue try storing them in the refrigerator, sealed in glass jars. Microwave or air dry them before storing them as it will prevent bacterial growth. Add some bay leaves to pulses and grains to prevent moisture build-up. Stock up food as much as possible and avoid buying from outside during monsoons.
Dairy products: Avoid using dairy products from the market as the chances of water contamination are more. Prepare cheese, tofu and yoghurt at home.  
Coffee and tea: Moisture in coffee and tea destroys its taste. To avoid getting them clumped,  store them in air-tight containers by making use of blotting paper.
Clean refrigerator: Make sure that you clean the refrigerator from time to time. Clean with warm water, lime, baking soda and wipe out dry.  
Right temperature: To prevent mold formation, store food at low temperature. Avoid leaving food unattended and never leave it outside for too long.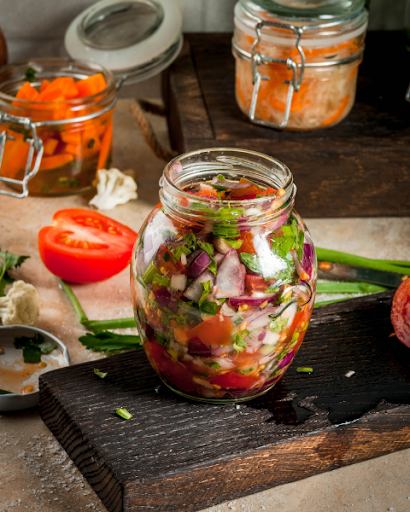 Summing: Be thankful for mother earth for the green carpet around us. Eat fresh, keep yourself warm and enjoy the cozy weather. Enjoy the perks of eating healthy food and strengthen your immunity. Stock up food as told and enjoy rains. Happy Monsoon #StaySafe
Utpal Khot
Copyright © Utpal K
1. If you share this post, please give due credit to the author Utpal Khot
2. Please DO NOT PLAGIARIZE. Please DO NOT Cut/Copy/Paste this post
© Utpal K., all rights reserved.
Copyright Notice: No part of this Blog may be reproduced or utilized in any form or by any means, electronic or mechanical including photocopying or by any information storage and retrieval system, without permission in writing from the Blog Author Utpal Khot who holds the copyright.