Our office is always buzzing with activity. Being in the social work sector has its own share of excitement. We all love the environment. I love my team who is young and energetic. Barring a few like me who are 45+, the team age is about 25-35. However, one common thing that we all possess is the love for food. Yes, there is no age bar on being a big time foodie. Our days start with tea or coffee and end with food and more food…sometimes with some drinks. The mantra is: Work well, Eat well. Those who eat well surely know about the finer nuances in their lives.
For instance, everyone thinks that foodies are a certain breed of people who simply go ga-ga over all things that will not eat them back from their plate. Well, for your information, that is certainly not the case.
Yes, we foodies do like to enter hidden corners of a restaurant's menu where angels fear to tread, but hey, that's where all the adventure is.  Fancy food names and unexpected stomach infections aside, the four things most die-hard foodies crave are pretty common and very relatable- a cup of good hot coffee, ek cup kadak chai, delicious food and a glass of fine whisky to celebrate life once in a while!
I love coffee, right from my morning cup that literally brings me back to life to the chilled latte I have with my friends while watching birds(ahem!) in my office complex in the evenings, I definitely enjoy the exotic flavor a little brown bean can add to life.  My favorite- our very own desi filter kaapi!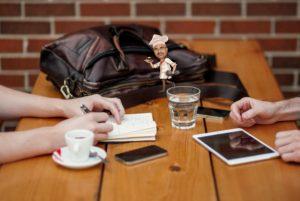 Moving on to India's favorite drink- ek kadak chai ki pyaali ho…koi usko pilane..well never mind! Don't we Indians simply love tea. Seeing a chaiwala at every street corner with his signature thela and ingenious chai-making paraphernalia is enough to prove my point! Anytime anywhere, chai does it for Indians every single day!
Food, food and more food. Add 'ie' to food and you've got yourself a foodie! As easy as it gets. Foodies are basically daredevils equipped with an iron belly and a very strong digestive system that secretes rare gastric juices an average human being's does not. Foodies like to try new dishes and will mostly do so, Monday or Sunday!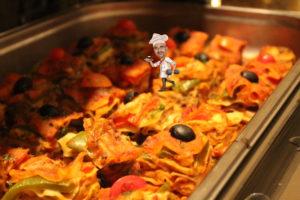 Whisky-the water of life. Now this can be a tricky one guys. Most people don't like whisky as the first time they tried it- they chose the wrong brand. Try this one- it's new to the scene-Golfer's Shot. It's amazing. Trust me. I've had almost all brands out there, and let me tell you, this one can surely give the top players a run for their money. It goes down smooth and is actually well brewed, perfect for those out there who feel whiskey is hard to gulp down and scorches the throat. Surprisingly, it's also very affordable, good for a foodie like me at least!
That's it folks! That's my part of the story. Do let me know what dictates your foodie-ness as well. Ciao!