Summers are here, and so is the unquenchable thirst to relish mangoes. Undoubtedly, it is one of the rare fruit that has the power make you go weak in the knee. Right from the age-old times, this 'king of fruits' has owned a prized position. It is not only in the heart and mind of people but also in the history of India. Did you know that Mango is one of the few coveted fruits that has been mentioned in Hindu scriptures? The very first mention of mangoes as "Amra" dates back to 1000 BC in scripture called Brahadarnayaka Upanishad. Since then the virtues of mangoes have been extolled for three thousand years.
It goes without saying that, even today this nectarous fruit has people going head over heels. They crave with a desire to devour it as soon as spring starts. Spring and early summer in India are synonymous with mango season. To be honest, India has only two seasons – monsoons and mango. One replenishes the soil and other replenishes the soul. Be it aam ras, mango shrikhand, mango thokku or mango rice; our Indian cuisine has a plenty recipes to enjoy this seasonal fruit. So, without further ado, let's have a look at six ways one can enjoy this seasonal fruit.
Mango Cakes:
Come summer and chocolate is dethroned to be replaced by mangoes. When it comes to choosing a cake to celebrate birthdays, host social gatherings, parties or even a chit-chat over tea, nothing can beat mangoes as a top choice. One can indulge in a variety of mango cakes right from a simple pound cake, mango cheesecake to popular mango rose cakes by simply ordering it online on niche website portals like Bakeway. All you have to do is search, order and relish these amazingly mango delights.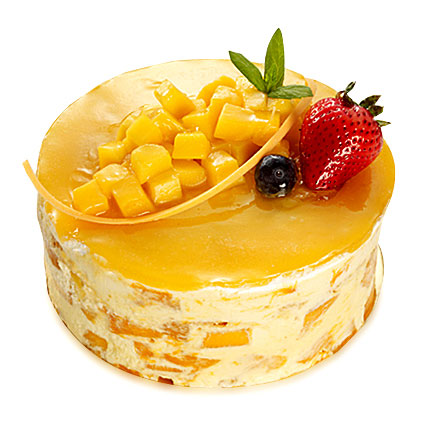 Aam Ras:
Easy to make this comforting treat – aam ras or pulp of mangoes is one of the best ways to enjoy mangoes. Pair it up with puris or just gobble up few mouthfuls of the sweet pulp and you are taken straight to heaven.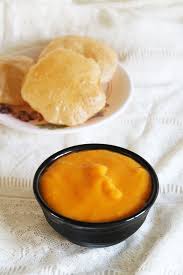 Aam Shrikhand:
A mouth-watering dessert that 'll cool you right down! Made with whipped hung curd, cream, mangoes and a seasoning of cardamom powder and crushed nuts, this delicacy is particularly popular in western India and is usually accompanied with puris (deep fried flatbread). A classic traditional treat that one simply cannot miss out on.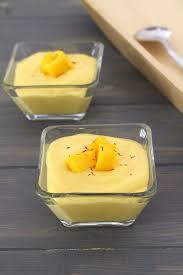 Raw mango Panna:
Nothing can beat the heat better than Aam Panna or raw mango punch. This tangy sweet drink is made by boiling raw mangoes and blending the pulp with cumin, cardamom, and fresh mint leaves. Refreshing to the core, this drink is the best way to escape the summer strokes. As a matter of fact, Aam Panna is recognized as an Ayurvedic remedy for heat strokes.
Mango Ice creams:
No doubt, ice creams are always a top favourite dessert to soothe your soul in summers. Can you imagine a better treat than a mango ice cream on a hot summer's day?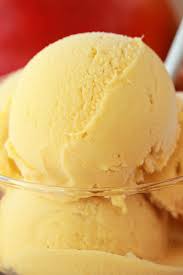 Mambazha Pulissery:
Who said mangoes could be enjoyed only as a dessert or a sweet side dish? South Indian cuisine blends the sweetness of mangoes with a tempering of coconut. Curry leaves and mustard seeds are also added. This produces ingeniously flavoured curry that is an absolute treat to the palate.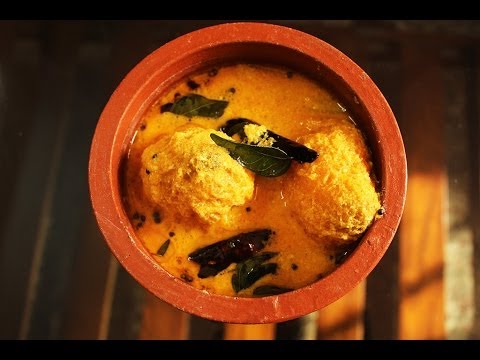 Every region across India boosts recipes that use mangoes as the core ingredient to make sweet, sour and savoury delicacies, whether in a raw state or ripe. Cuisines are many, so are the many ways one can enjoy this seasonal fruit. Above treats is just a tip of the iceberg that is easy to make right at home or most dominantly available. No matter how you prefer to enjoy the king of fruits, one would agree every delicacy made with it leaves you satisfied yet craving for more all at once. What about you? how are you enjoying the mangoes this season?
Uttpal k
Copyright © Uttpal K
If you share this post, please give due credit to the author Uttpal K
2. Please DO NOT PLAGIARIZE. Please DO NOT Cut/Copy/Paste this post
© Uttpal K., all rights reserved.
Copyright Notice: No part of this Blog can be reproduced or utilized in any form. This means electronic or mechanical including photocopying or by any information storage and retrieval system. Please take permission in writing from the Blog Author Uttpal K who holds the copyright.