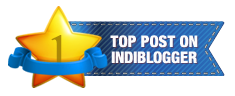 With the Mango season getting over and the rains setting in, we want to eat versions of mango and not just Mango. It should be something which will melt in our mouth and burst out giving pure mango flavors every time we move our jaws. So here is a simple recipe which i am sure all of you will try and succeed. Its called simply a Mango roll. Here goes….
Take Mango pulp of 2 Mangoes with 100-150 gms sugar.
Mix fine to make a paste in mixie.
Then on low flame in an open pan cook for about 15-20 mins stirring continuously and then spread it with a flat spoon on a thali/thali's to make a thin layer.
Allow to cool naturally from 8-24 hours depending on the room environment.
If dry atmosphere then it will settle in about 8-10 hours. If humid then it will take 16-24 hours.
Slice strips like we do for Patra.
Roll and decorate with kaju kani ( Powdred Cashew) or melon seeds or any edible decorations and eat it all up…. Just like I did..  
Make more the next day… 
Uttpal K
Copyright © Uttpal K
1. If you share this post, please give due credit to the author Uttpal K
2. Please DO NOT PLAGIARIZE. Please DO NOT Cut/Copy/Paste this post
© Uttpal K., all rights reserved.
Disclaimer: Stories in this Blog are a work of fiction. Events, Places, Settings and Incidents narrated in the stories are a figment of my imagination. The characters do not exist and are purely imaginary. Any resemblance to persons, living or dead, is purely coincidental.
Copyright Notice:No part of this Blog may be reproduced or utilized in any form or by any means, electronic or mechanical including photocopying or by any information storage and retrieval system, without permission in writing from the Blog Author Uttpal K who holds the copyright.