It was one of those tough rainy days in Mumbai (Rains this year have continued right up to October) when I could neither go out, nor focus on my work as the Net connection was too poor. The rains poured outside and no one of us could concentrate on work. I tried to do a Blog post in vain and finally gave up. I called up my friends and we all spoke for a while and decided that if this would continue the next day too, then we would all meet up at my place and keep work aside for a while. Next day, it was the same story for the rains and we knew we could not work. We all thought of enjoying some good food and planned to assemble at my place. I heard the doorbell ring and opened the door to see a few of my good blogger friends standing at the door, all wet. They all came in and dried themselves and we all sat chatting together.
The mood was just not right to write a blog post we all felt and they all assembled at my place, knowing that I was a food Blogger and a self trained Chef. They too believed like me and many others that good food could change your mood. I had soaked some Chole the previous night and also some Dal was soaked early morning to make an all veg meal for these friends. The plan was to do something special as Menu for Lunch on a rainy day when the doorbell rang again and what came surprised us all pleasantly. I had received a Bloggers Kit from Tata Sampann Masala which was just awesome. When I opened it, I found all this.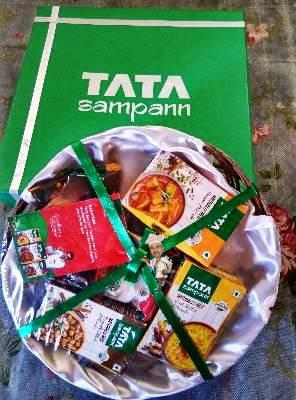 The working
Now the Chef's brain inside me started thinking of various dishes and recipes as I handled the packs. There was Dal Tadka Masala, Punjabi Chole Masala and Paneer Masala along with Turmeric powder and Chili powder. Each box had 5 sachet in it making it a perfect one sachet a Dish combination. The packaging showed that the natural spice oils were retained to keep them fresher all the while until used. The aroma and fragrance spread all over the room as soon as I emptied the contents of one sachet in a plate to check it with my Food bloggers nose. The mix was even without any lumps and on inhaling it with closed eyes, I could identify most of the contents and I knew that these spices were sourced from the best farms by Tata Sampann as the Name has a legacy in itself and would always strive to give the best.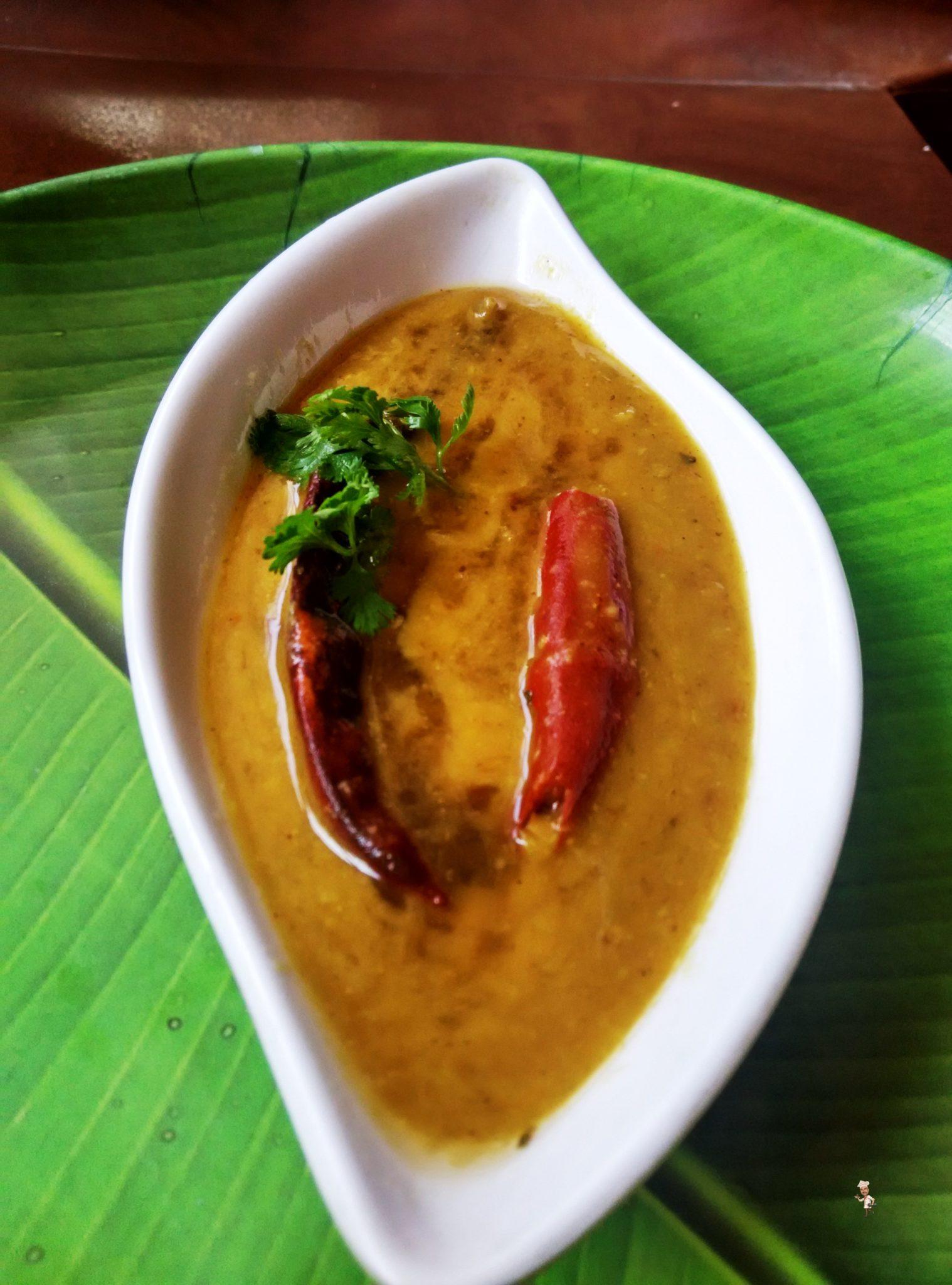 The making:
I immediately got to the Kitchen table and started assembling the ingredients needed for making the Dal Tadka extra special with the help of Tata Sampann Dal Tadka Masala. I used the soaked Chole and pressure cooked them to eventually make the authentic Punjabi Chole with a Maharashtrian touch by sprinkling fresh grated coconut as a garnish over it. The Chole came out awesome with the help of Punjabi Chole Masala from Tata Sampann. It goes without saying that I used the same Turmeric and chili powder from Tata Sampann which I had received in the morning, wherever needed. Quickly made some Rotis and Bhature and we all enjoyed some hot and piping Dal Roti and Chole Bhature. We all noticed that the aromas of the spices used, filled the entire room as the food was getting cooked and stayed for a while.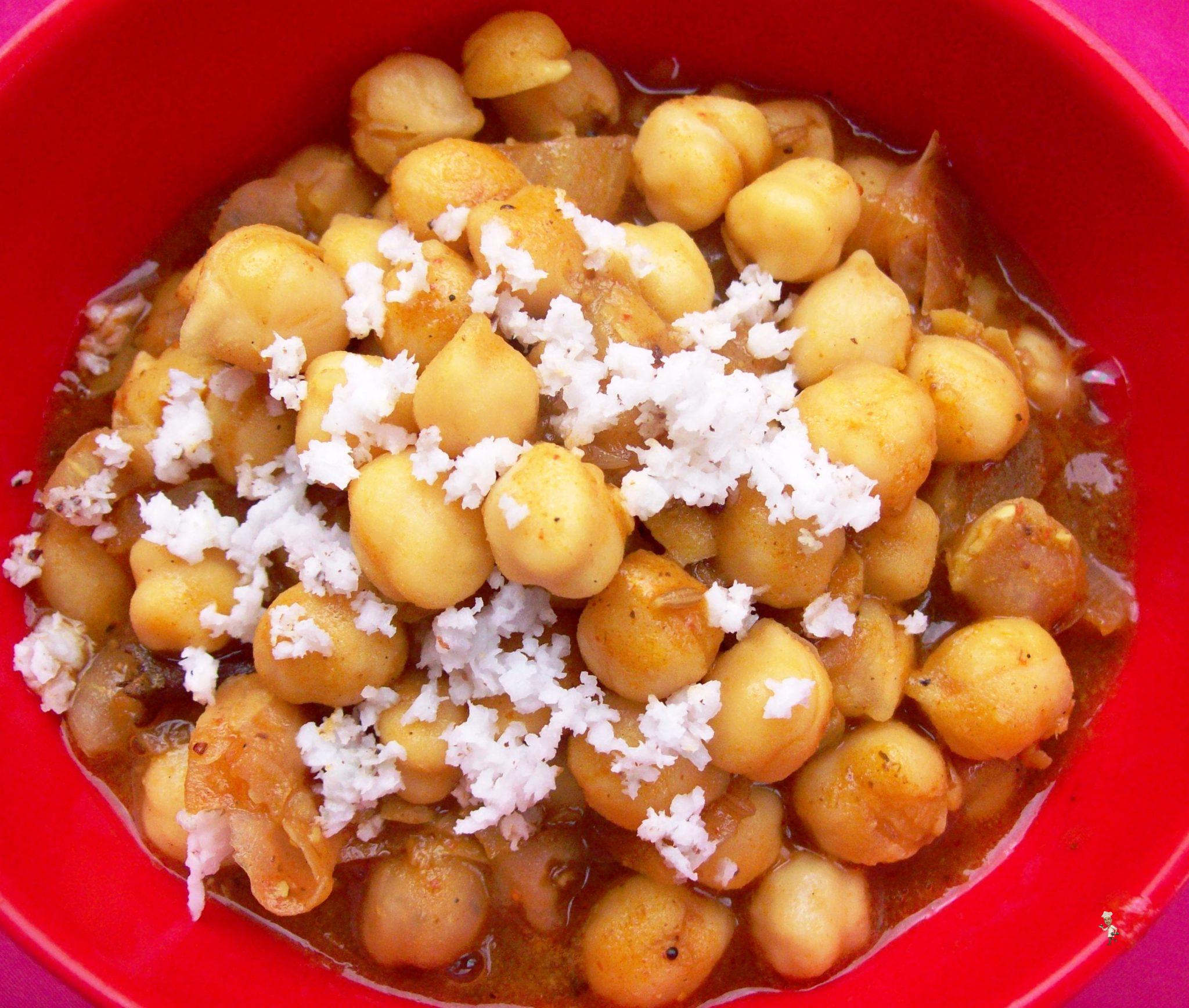 End result:
The food became more delicious with the flavors and the spices left their mark on our tongues and heart. All our Blogger friends forgot their frowns after this tasty meal and decided to get back to writing. They all insisted on me telling the Ingredients and a small recipe crux of the Chole dish which they all loved and I willingly gave to them. Here it is:
Ingredients (Serves 4):
Kabuli Chana (white chick peas) 500 gms
1 tsp cumin seeds (jeera)
2 onions, finely chopped
Thumb long ginger chopped
2 Grated cloves of garlic, chopped
1/2 tsp turmeric powder
2 tsp chili powder
5-6 Black pepper full
2 tsp chole masala
1 sachet Tata Sampann Punjabi Chole Masala
2 Tblspn Tomato Puree
1 tbsp coriander (dhania) powder
3-4 cloves
2 Black Cardamom
1 Tamalpatra
1 tsp cumin seeds (jeera) powder
Oil as per need
Salt as per taste
Some fresh grated coconut for garnish
Recipe Crux:
Soak Kabuli Chana overnight or 10 hours. Drain water. Take the Chana in a cooker and add the whole garam masala and Jeera. Pressure cook for 3 whistles. Cool off and keep aside. In a large wok, heat some oil and fry onion till translucent. Add all the remaining spices except the Punjabi Chole Masala and stir well to make a thick paste. Once the paste starts leaving oil, add the contents of the pressure cooker in the wok and stir. Adjust salt as per taste. Keep it on a high flame till it boils and add some Punjabi Chole Masala on top and switch off the gas. You can make thick or thin gravy based on your need to eat. Garnish with fresh grated coconut while serving. Post the pics on Social Media. 🙂
The #MasaledarSach behind their smile was quite evident and the satisfaction on each of my friends face as they moved out of my house showed that the #GoodnessKiShuruaat had already begun.