#HowSafeAreYou on this #HomeSafetyDay
Godrej Locking solution and systems conducted a workshop on Home Safety Day on 15th November 2017. This was primarily a session on 'How safe are you' topic at the Hubble, Godrej Plant 13, Mumbai. They released three videos that unlock the mind of a robber. These videos show real life reformed robbers sharing their experiences on robbing a house.  These videos not just show the consumers what deters a robber from attacking a home, but also breaks a few myths. The videos can be viewed at http://bit.ly/2hyHrpC.
I had the opportunity to be a part of this event. This interesting Panel discussion involved Dr. Kaminidevi Bhoir – honorary Psychiatric counselor for Mumbai Police, Vivek Agarwal – Veteran Crime journalist and author, Shyam Motwani – EVP and Head of Business Godrej Locking Solutions and Systems, Prakash N Borgaonkar –Western Region Head of Helpage India and a real life Victim of theft, over the psyche of a robber. Sujit Patil – VP and head of corporate communications hosted the Panel discussion.
The Panel Discussion
Sujit started off with the very informal introduction which eased out the pressure of boring typical Panel discussions. He then played the AV which was a compilation of the 3 videos released. The AV had an impact on the crowd as it had real life reformed robbers speaking of the robberies they had done and also the psyche of a robber at the time of a robbery. Pin drop silence prevailed post the AV.
Sujit then invited the panelists and introduced them briefly. What followed was an interesting discussion with the victim narrating his ordeal when his house was burgled. Thereon Vivek Agarwal gave some beautiful insights on the modus operandi of some of the most notorious robbers and gangs. Prakash Borgaonkar raised some valid points pertaining to the safety of senior citizens. Dr.Kaminidevi then spoke elaborately about the psychology of a robber and why they do not hesitate to kill. For them it is only their defense mechanism. Vivek also pointed out the importance of taking care of oneself and basic precautions which could help always.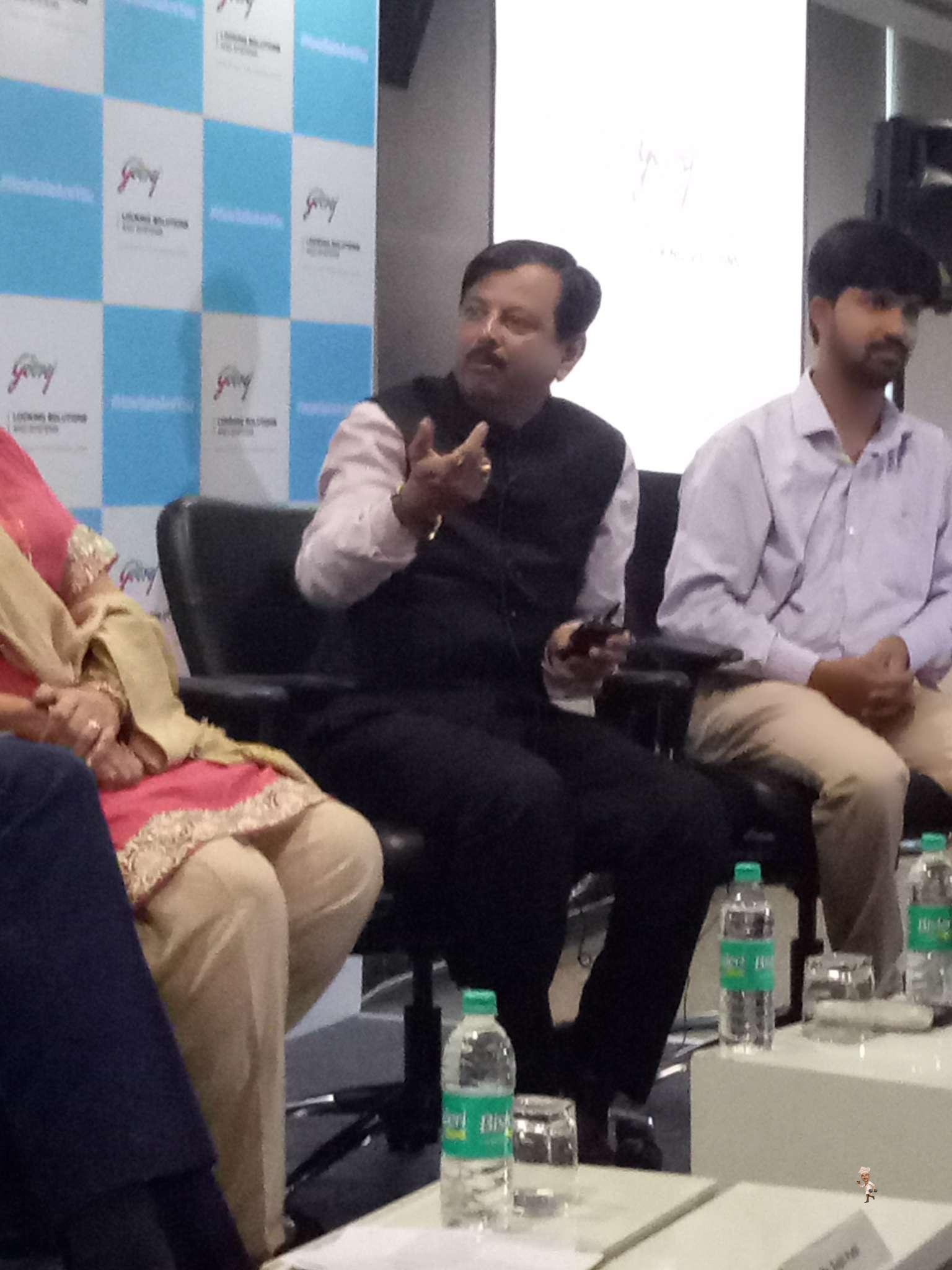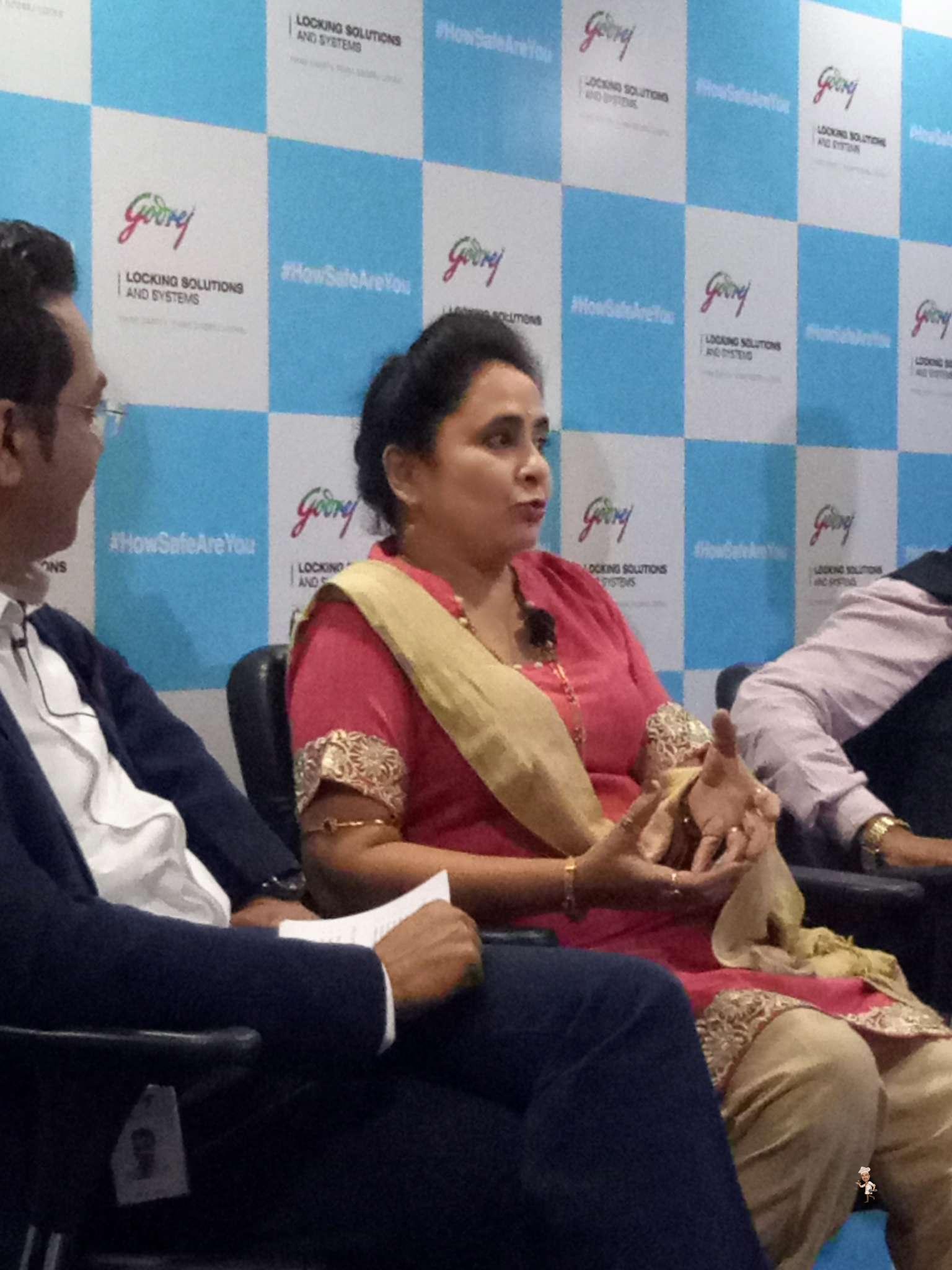 Shyam  Motwani then spoke about the Home Safety day, the history of Godrej Locks and the innovations and evolution of the Godrej Locks over the years. The new era locks are a combination of biometric and digital panel which helps secure the home which we all buy probably just once in a lifetime. He also pointed out the importance of buying the best locks. Investing money here in order to protect the dream which lies beyond it is more important.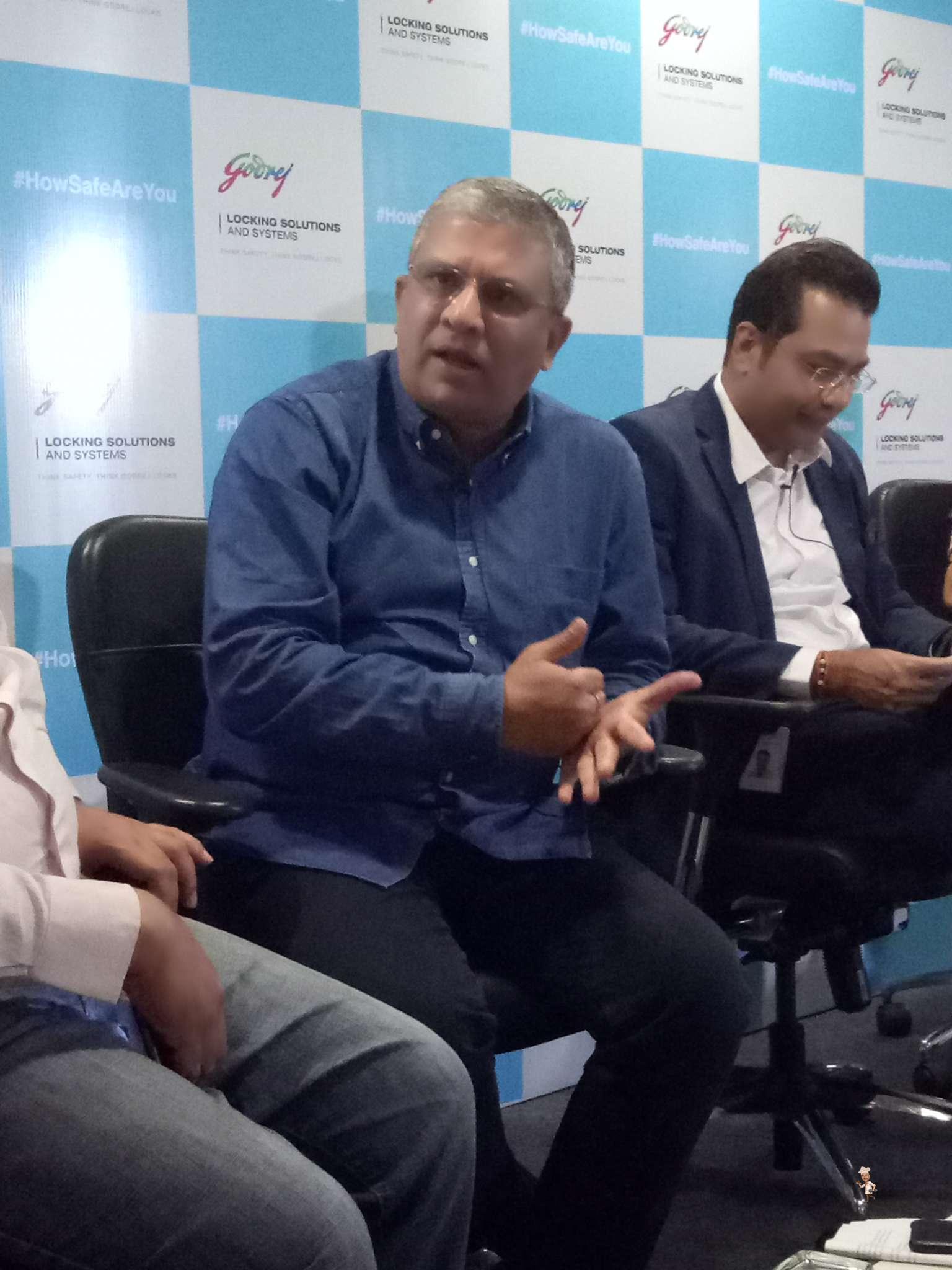 Pointers
The main pointers of the discussion 'How safe are you' were summed as below:
Don't drive away Dogs. Dogs are our best security.
Make the watchman do his duty. Don't allow him to sleep on duty out of pity thus endangering the life of many.
If your house has any strange markings (charcoal marking of a cross, swastika etc), you have been marked by the burglars. Approach the nearest police station immediately and raise an alert in the neighborhood.
Keep your eyes open for a CCTV camera installed right behind you when you lock your door while going out. The burglars could do that in order to see the code on the digital panel.
Remember to wipe of your finger print from the biometrics once you have identified yourself.
Stay alert and invest in buying good and quality locks for your house safety. Do not compromise for cheaper options.
High Tea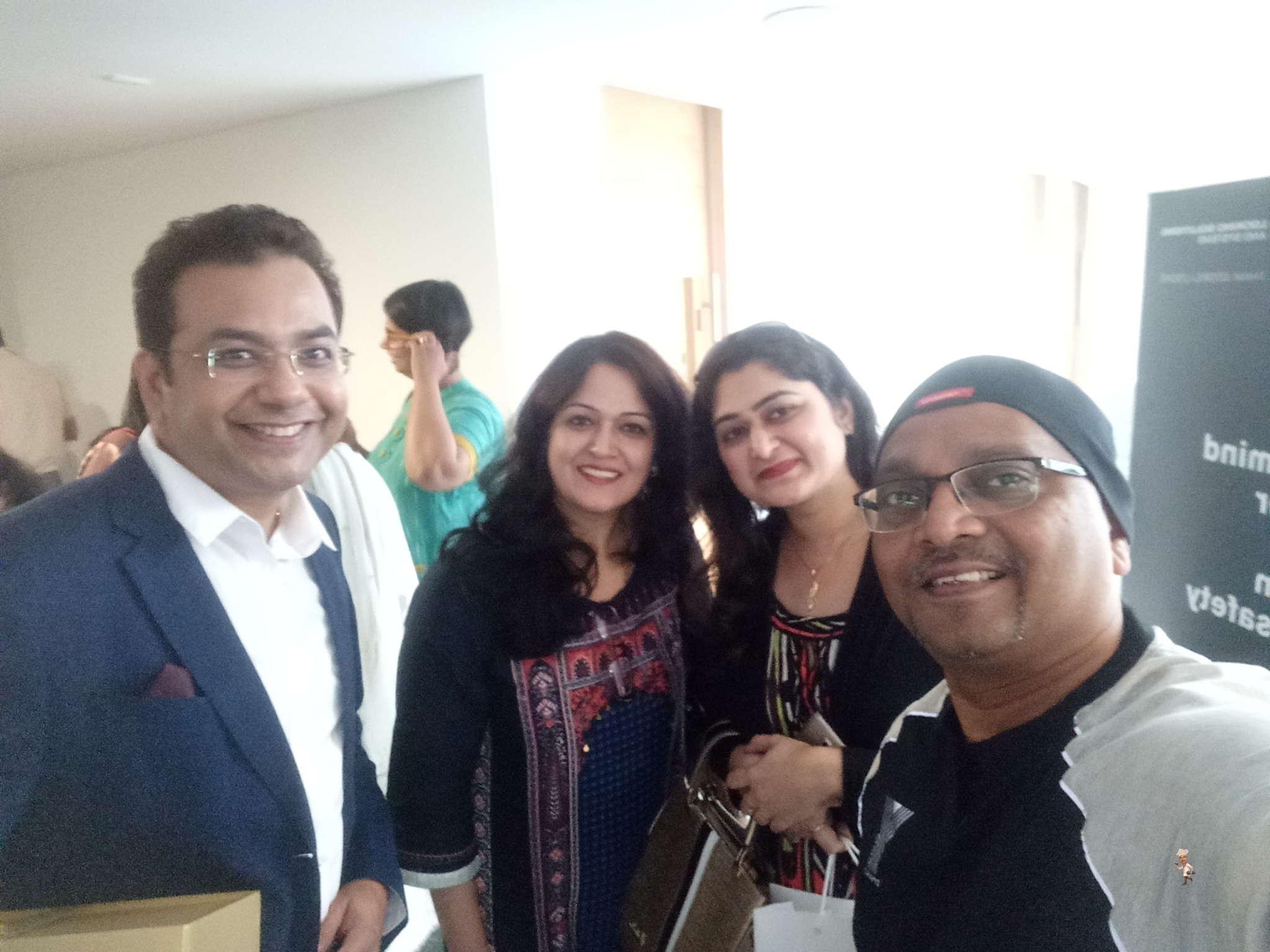 The panel discussion concluded on a positive note with an appeal from Dr. Kaminidevi to Shyam Motwani to continue the Legacy of Godrej and make safe locks in future too. Shyam and Sujit Patil assured that Godrej would do more such awareness sessions. They would also be involving social media influencers and bloggers like me to spread the importance of safe Locks. We all broke for High Tea where I could meet up some of my fellow bloggers and influencers.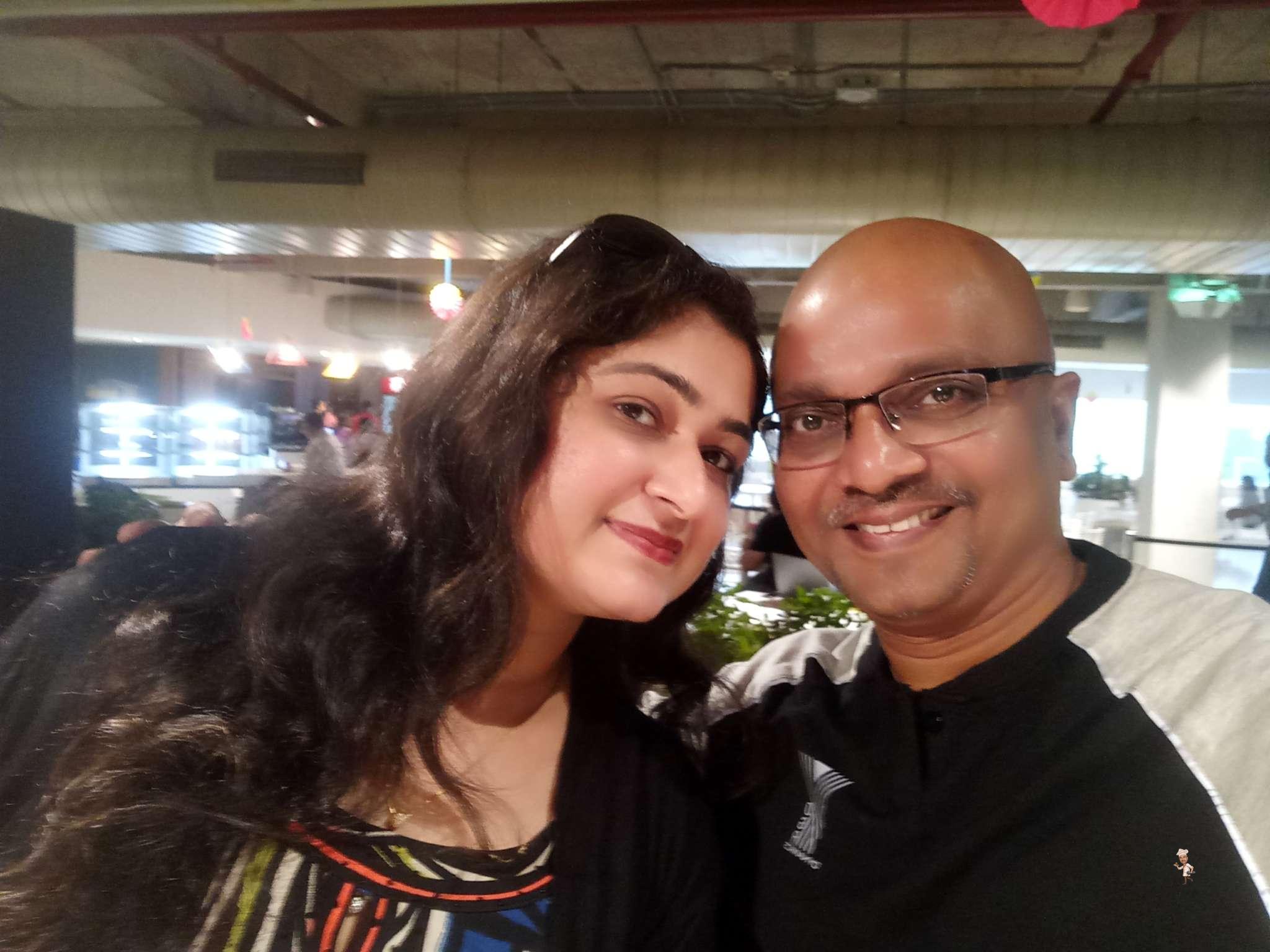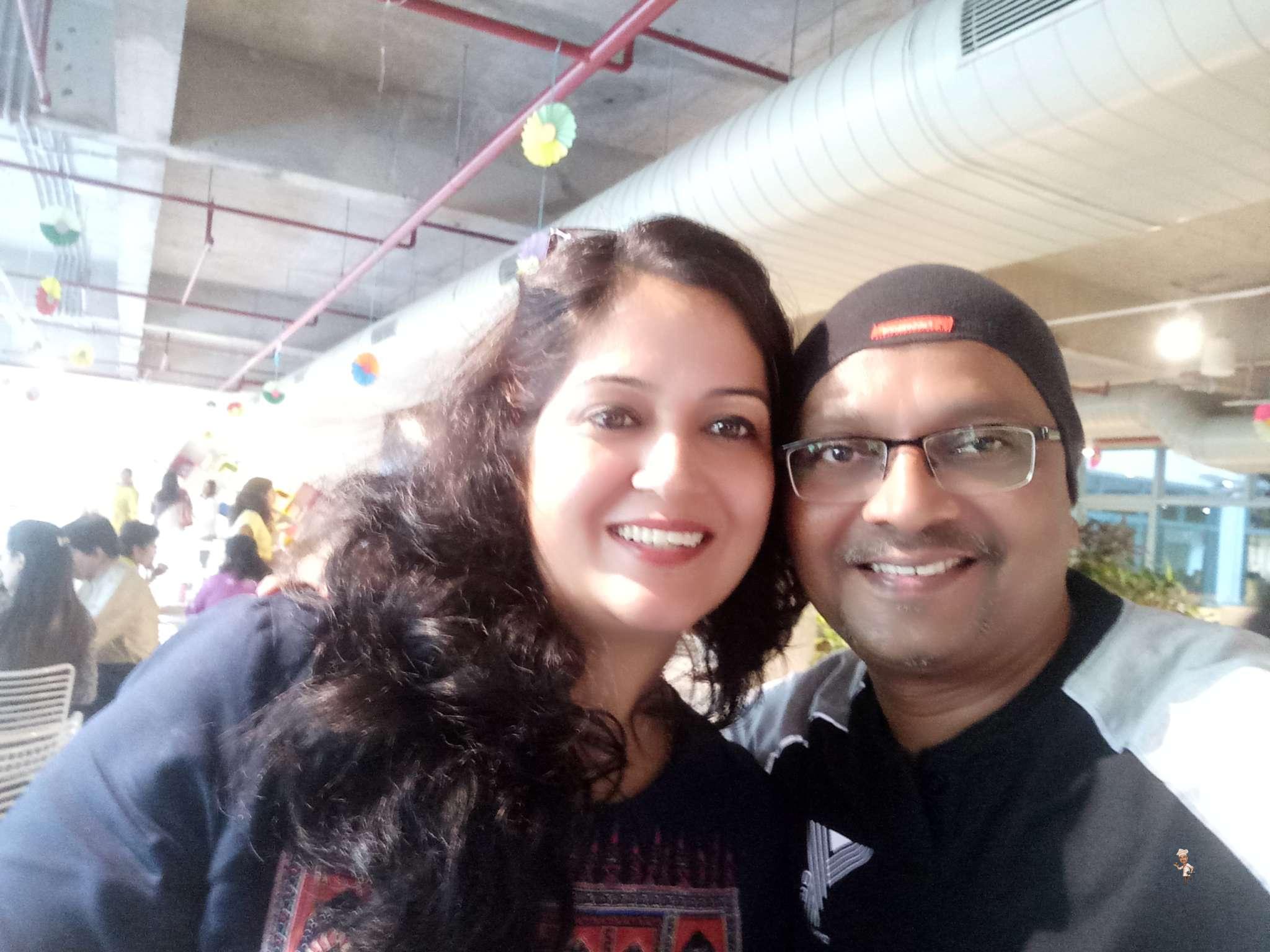 The event was an overall success with the engagement and response my Social media posts got. You can have a glimpse of some of them here:
Facebook: https://www.facebook.com/FashionAbleFoodz/videos/10203954029207301/
Instagram: https://www.instagram.com/p/BbigABAnIwn/
Tweets:
The #panel starts giving their useful #insights on awareness of #security#HowSafeAreYou@GodrejLocksS @SujitPatil @misra_amrita @Atulmaharaj @mehulgohil @1_AwesomeMomma @mehulgohil @anahitairani1 @twinklingtina @gleefulblogger @sujatawde @AdfactorsPR @godrejsecure @GodrejGroup pic.twitter.com/9wopKu2Ken

— Uttpal Krushna (UK) (@foodietweeter) November 15, 2017
Mr.Vivek Agarwal Sr.crime journalist narrating his experiences and telling about the modus operandi of the #robbers.#HowSafeAreYou@thoughtsbygeet @gayatri_gadre @shilpaagarg @mahek_36 @VARMAILA @salloni @TheSynergy5 @snehalataj @digimothercom @slimexpectation @stylelifesusana pic.twitter.com/XCVrzvID6u

— Uttpal Krushna (UK) (@foodietweeter) November 15, 2017
Mr.Shyam Motwani – EVP & Head of Business @GodrejLocksS Speaks about #Godrej #Locks and 3KS Technology (Three curve system)#HowSafeAreYou@PoojaMahimkar @preethivenu @SujitPatil @sujatawde @1985luckygal @gleefulblogger @skavita1 @AdfactorsPR @Krazy_Butterfly @shilpaagarg pic.twitter.com/NC0grso5Z0

— Uttpal Krushna (UK) (@foodietweeter) November 15, 2017
Uttpal K
Copyright © Uttpal K
If you share this post, please give due credit to the author Uttpal K
2. Please DO NOT PLAGIARIZE. Please DO NOT Cut/Copy/Paste this post
© Uttpal K., all rights reserved.
Copyright Notice: No part of this Blog may be reproduced or utilized in any form or by any means, electronic or mechanical including photocopying or by any information storage and retrieval system, without permission in writing from the Blog Author Uttpal K who holds the copyright.