The Occassion
The Pallazzio at the St.Regis, Lower Parel was abuzz with activity on Friday 24th Nov 2017 from 9.30 am. The who's who of the Indian Culinary industry was present. Celebrity chefs, Top food bloggers, best Influencers of Social media, renowned brands and few selected Top Home Chefs. The occasion? It was the FBAI's annual HomeChefMatters 2.0 – Lost Recipes, an initiative by FBAI in association with Vikhroli Cucina –a smorgasbord of chef perspectives, , recipes, blogger experiences, kitchen designs, gadgets and other gastronomic delights. This was an all day conference and a visual treat for all from the Food Industry. Godrej had partnered the FBAI for the same and I was honored to be invited to cover the event from a Food Bloggers perspective.
The Event
The event was definitely an interesting one. The event deadline went well past 6pm while it was supposed to get over by 5 pm.  This happened primarily because the Panel discussions were too interesting and went over the stipulated time. Chef Vicky Ratnani, Chef Ranveer Brar, Chef Saransh Goila and Sujit Patil from Godrej spoke with the same zeal they always do and had the crowd applauding. I was particularly happy to see all the 8 Home chefs Ananya Banerjee, Shri Bala, Doma Wang Seth, Sherry Malhotra, Rachna Prasad, Manzilat Fatima, Alefia Jane and Rhea Dalal. They brought some lost recipes from their respective regions. Executive Chef Himanshu Taneja mentored these 8 home chefs and gave us one of the best Buffet Lunch Menu.
The Climax
Since I am always advocating healthy eating, I had my eyes and ears set for my Favorite and one of the country's leading Nutritionist Karishma Chawla. She spoke on relevance on eating healthy in today's times. Swati Rathi – Marketing Head Godrej appliances conducted this interesting session. Karishma pointed out that dieting is not starving. Dieting is eating healthy food in the right quantity at the right time of the day. Swati Rathi from Godrej appliances spoke about how Godrej Microwave ovens are perfect companions for starting a healthy habit. Swati also pointed out that the myth around Microwave cooking is not true. Keeping all healthy features in mind Godrej Appliances have launched a new range of microwave ovens.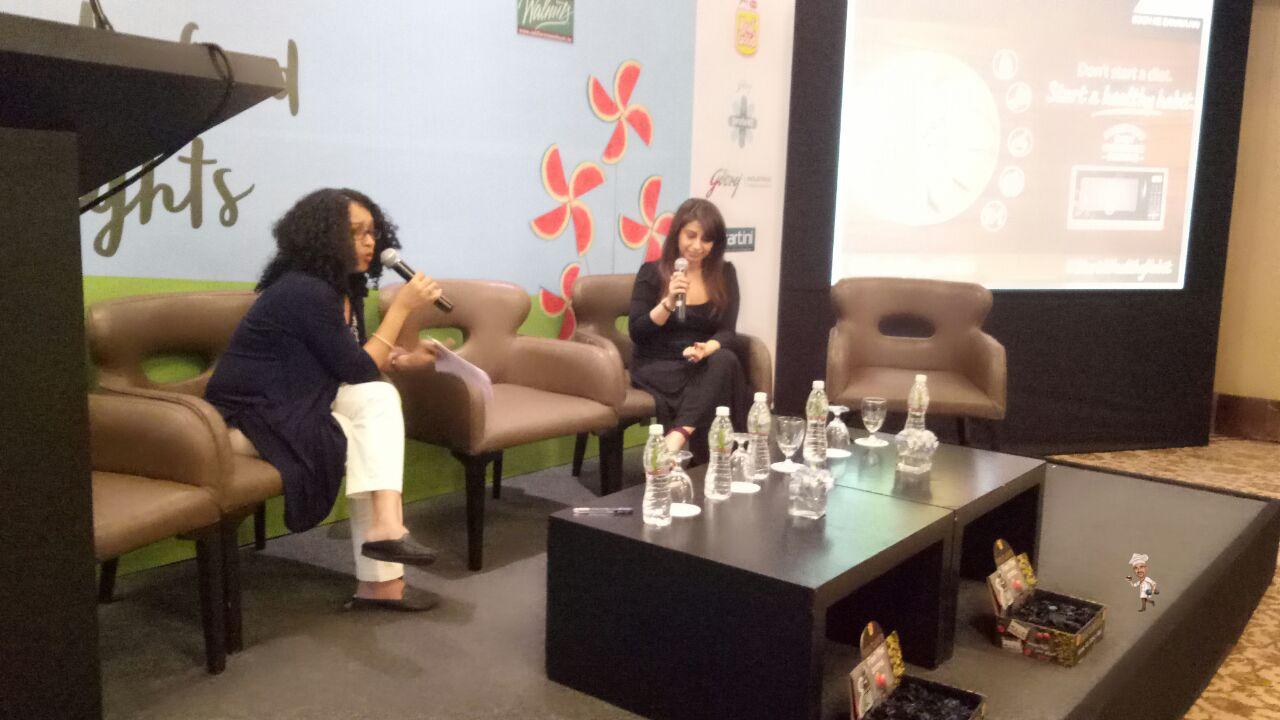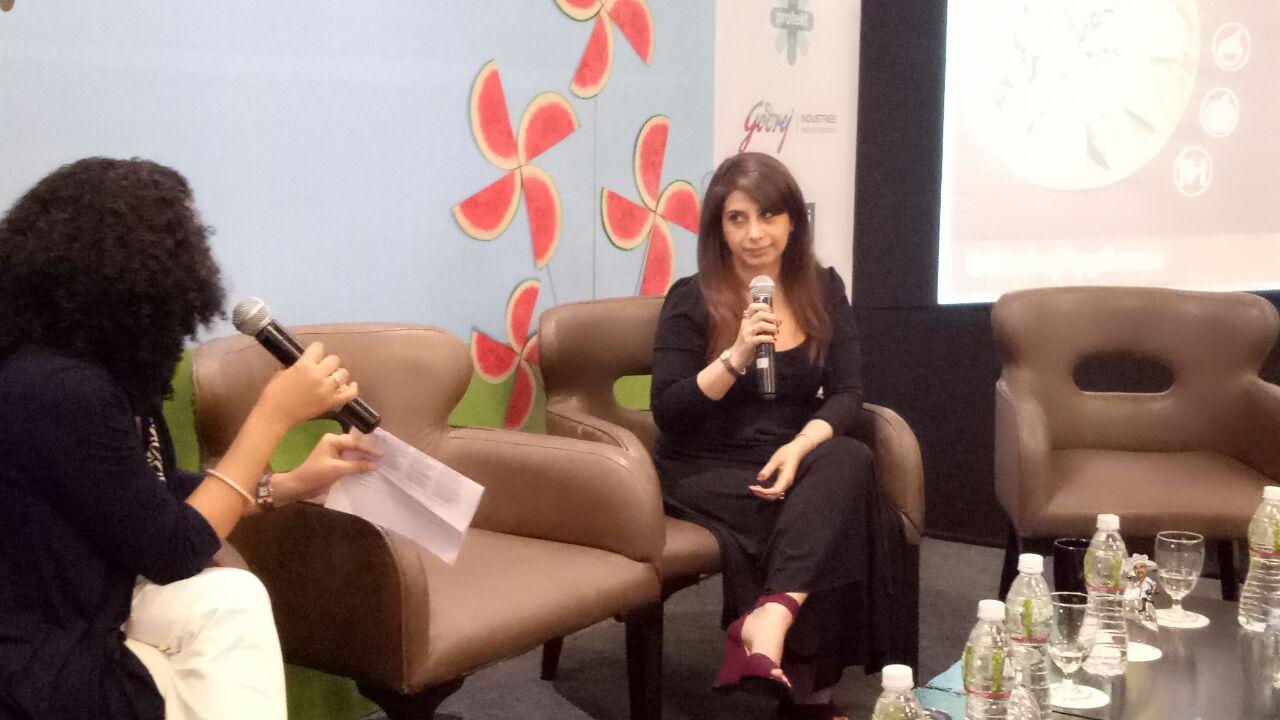 Karishma was sweet enough to even give a video byte on tips to healthy eating post her session. The key points which she emphasized for having a fitness goal were:
Eating every two hours in small portions keeps the blood sugar levels in check.
Eat Lean proteins like egg whites, chicken, fish etc. This would help maintain a better hair, skin, nails and a good body tone.
Avoid fried foods completely and go for Grilled foods or Tandoor foods be it vegetables or non-vegetarian ones. Fried foods create toxic substances which eventually lead to various inflammatory diseases in the body.
Activity
Post this wonderful session and insights on healthy eating, we were very eager to see the next portion of the segment. This was some quick healthy recipes using the Godrej Microwave oven. Chef Pallavi Nigam made the power packed Sweet potato and some spicy noodle soup with the help of the microwave oven. We were absolutely bowled over by the finesse with which the demo was done. We also realized some of the features of the appliances only after this segment. This followed by a contest which had three winners.
The event came to an end with a wonderful session by my friend and Chef Varun Inamdar who spoke on supply chain management. Indeed it was an event to remember.