Bingeing is an eating disorder.  If you are suffering from bingeing you have an urge to eat a lot, even in the absence of hunger.  It can badly damage your physical and mental health. To overcome this urge you should take the following steps.
1) Take a deep breath.
2) Stay away from the kitchen.
3)      Make yourself aware of the repercussions of overeating.
4) Before you eat ask yourself "am I really hungry?"
5) Eat at regular intervals throughout the day. Schedule your eating time.
6)      Don't stock your freezer with gallons of junk food and ice-creams.  Replace them with fruits, vegetables and nuts.
7) Talk to other people or your friends to build a support system.
8) Try to divert your mind. Do something that gives you pleasure. For example music, movies, your hobbies, etc.
9) Try to be mentally and emotionally strong.
10) Avoid skipping meals.
Some more Steps: 
11)   Listen to your body.  This helps you to avoid overeating.
12) Enjoy slow eating.
13) Adopt healthy eating behaviors.
14) Drinking plenty of water can help you to curb your cravings. So stay hydrated.
15) Practice yoga to reduce the risk of emotional eating.
16) Eat fiber-rich food. It helps you to digest and curb your cravings too.
17) Add exercise to your routine.
18) Eat healthy breakfast only.
19) Get enough sleep.
20) Keep track of your meals.
21)   Increase the amount of protein in your diet.
22) Add healthy ingredients to your food.
23) Ask for help when needed. It is an eating disorder that can be fixed.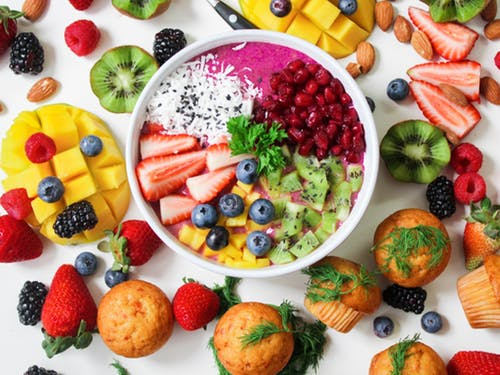 Bingeing is a common issue that can be easily tackled by simple modification and changes in your diet and lifestyle.  So don't worry and start working on it.
Utpal Khot
Copyright © Utpal K
1. If you share this post, please give due credit to the author Utpal Khot
2. Please DO NOT PLAGIARIZE. Please DO NOT Cut/Copy/Paste this post
© Utpal K., all rights reserved.
Copyright Notice: No part of this Blog may be reproduced or utilized in any form or by any means, electronic or mechanical including photocopying or by any information storage and retrieval system, without permission in writing from the Blog Author Utpal Khot who holds the copyright