Diet chart for Pregnant women
Pregnancy is a very beautiful phase of a woman's life. However, her body is under a lot of stress because of increased nutritional, metabolic and energy needs while a lady is pregnant. Therefore, it is very important that she follows a good diet plan throughout the Nine months. On an average, during the first and second trimester a lady needs 300 Calories extra as compared to her pre pregnancy diet. During the last trimester, the fetal growth is very rapid, so around 600 calories etc are needed on a daily basis. Eating for two does not mean you need to double up your diet!! If you do so you will only have a problematic pregnancy. So, eat well and eat nutritious. Here is a sample diet plan for pregnant women.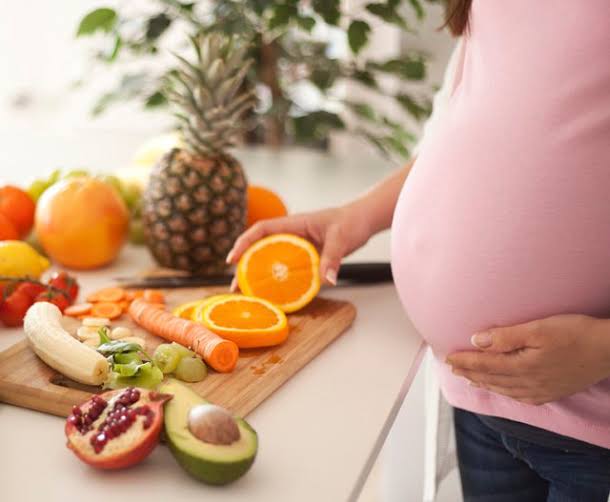 Early morning snack: around 7 am
Milk is a very good way to start your day when you are pregnant because it reduces acidity and is very filling as well. Early morning, the Calcium from the milk and your calcium supplement is absorbed the best.
A glass full of milk along with your Calcium-Vitamin D supplement.
You can always add a pinch of Turmeric in milk to reduce swelling in various parts of body.
Also, you can have Badam flavoured or Elaichi flavoured milk. This helps to mask the odour of milk that often bothers women while they are Pregnant.
If warm milk is not your thing then you can go for fruit smoothies. To enhance the nutritional value even more you may add a scoop of Protein powder which has been approved by your doctor.
To accompany the milk, you can have wheat rusk or digestive biscuits.
Also, soaked Almonds and a couple of Dates should be consumed with the milk itself.
Breakfast: around 9 to 10 am
A lady who is pregnant, should never skip her breakfast as it sets the stage of a healthy diet for the day.
You may have stuffed Paratha including that of Potato/Paneer/Peas/Gobi or Carrot, Upma with lots of veggies, Poha with veggies, Idli and sambar with lots of veggies.
If you consume eggs, then an omelet with buttered brown bread slices is a good choice.
You can have tea while you are pregnant. Infact, if you can add Ginger to your tea it will help with your body swelling and aches.
Mid morning : around 11 am
Staying hydrated is vital during Pregnancy so, if you wish you can set a water reminder on your phone. Have more water during day time and slowly reduce intake as evening approaches so that your night visits to the loo are lesser.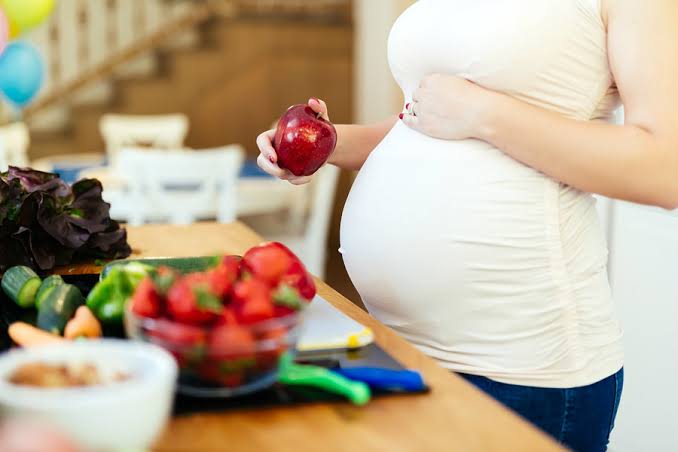 You can have a bowl full of fruits. The best fruits to eat are Banana, Oranges, Apples,Berries, Pomegranate, watermelon and chikoo. Papaya and Pineapple are two fruits that are considered controversial so, even if you want to have these restrict yourself to smaller portions.
To make your bowl of fruits even more healthy, you can add Chia seeds, Pumpkin seeds, Flax seeds and dry fruits. Almonds, Walnuts, Figs, Pinenuts are also very good options
You can sip on to coconut water or buttermilk.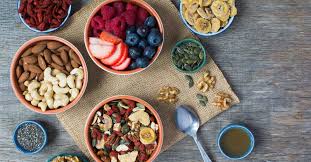 Afternoon: around 1 to 2 PM
You may choose different flours like Wheat Bran, Oatbran, Jowar or Bajra depending upon the season.
Two Chapatis with ghee, a bowl of Dal and a bowl of cooked vegetable. It is really good if you make it a point to consume Green leafy vegetables like Spinach, Fenugreek etc regularly while you are pregnant.
If you are a non vegetarian then instead of Dal you can take properly and freshly cooked meat, fish or chicken gravy.
While all vegetables are good, mixed vegetable sabji turns out to be best for consuming a variety of vitamins. Other veggies that you can have are bottle gourd, Pumpkin, Rich guard, Potatoes, Sweet Potatoes, Beetroots, Carrot sabzi etc.
A bowl of curd or raita or fruit yoghurt.
Mid afternoon: around 4 PM
A glass of vegetable juice with your prenatal vitamins.
A vegetable salad or sprouts salad along with a few chunks of Paneer. This serves as a good source of Vitamins and Proteins.
Evening snack: around 6 PM
If you are addicted to coffee then you may take 1 or 2 cups of decaffeinated coffee with milk. Also, never take it first thing in the morning.
Milkshake or tea with digestive biscuits
Along with milk, you may have a vegetable sandwich that has cucumbers, tomatoes and Capsicum with a slice of cheese.
Dinner: around 8 PM
You should not take your dinner too late in evening.
Two chapatis with a bowl of moong Dal or Tadka daal and a bowl of Paneer sabji.
Post dinner: around 10 PM
A glass of milk with a pinch of Turmeric
Munchies for late night hunger pangs
Gur/jaggery with plain Chana is a really good munchy for pregnant women as it helps to increase Hemoglobin levels to match up with the increased blood volume.
One or Two cubes of dark Chocolate.
Mixed seeds namkeen.
To satisfy sweet cravings
Carrot kheer
Makhana Kheer
Badam ka halwa
Fruit custard
Towards the end, I would add that this diet plan is only for women who have a normal, uncomplicated pregnancy and are not suffering from any disease, what so ever.
Utpal Khot
Copyright © Utpal K
1. If you share this post, please give due credit to the author Utpal Khot
2. Please DO NOT PLAGIARIZE. Please DO NOT Cut/Copy/Paste this post
© Utpal K., all rights reserved.
Copyright Notice: No part of this Blog may be reproduced or utilized in any form or by any means, electronic or mechanical including photocopying or by any information storage and retrieval system, without permission in writing from the Blog Author Utpal Khot who holds the copyright