This house arrest has changed the life of everyone. Nowadays work from home is our new routine. It is essential to balance your work and personal life by staying at home. Individual well being plays a very important role when we are at home. This time is perfect to do something for your body as most of the time we are at home. We must take care of ourselves and stay fit as we cannot go outside for gym and exercise. Keeping ourselves fit will help us to boost our immunity and maintain perfect body shape. Let us know which fitness plans can be included in our stay-at-home routine.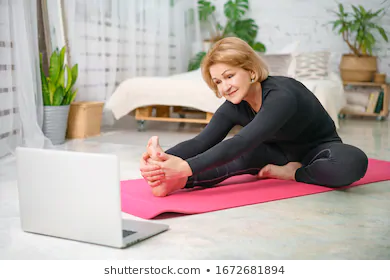 Some Fitness plans
Get up and walk: Most of us are sitting in front of our screen and so there is no movement in our body. Wake up and move around for 5 mins after every one hour of work. It not only counts for your body but helps you to overcome boredom. Take a walk in your balcony or garden, get up, and feel refreshed. Taking a morning or evening walk is the best plan as it keeps your entire body in a movement without any equipment. Morning fresh air cannot be replaced with anything. It helps you to boost up your energy and immunity level. It also helps you to improve your attention span and concentration level.
Basic pranayama: Practicing the pranayama keeps our body and mind free from stress. Most of us work from our home which invites slouching, makes us feel lethargic, and also gives us potential aches. Practicing pranayama daily helps us to work on our neck, lower back, and shoulders. Some of the micro-movements are very easy and can be done when we are sitting in front of our screens.
Follow your hobbies: Follow your hobbies during your breaks or leisure hours. One can play sports, go for running, or can do dance as per the choice. Dance is the best way to keep yourself fit as it is an effective cardiovascular exercise. Doing this will not only help you to practice your hobby but will also help you to lose a few calories. You can challenge yourself by playing your favorite track and doing a workout as much as you can before it ends. One can play musical instruments to utilize time in some creative way.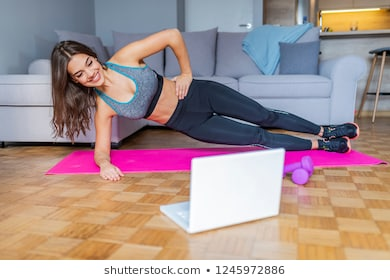 Lifestyle
Organize yourself: Clean up your place as it is fun to find out your lost things and get everything sorted. Organize your shoe rack, cupboard, or working desk. Doing one thing in a week is enough to utilize your time and energy.
Yoga: All you need to do yoga is a mat. This age-old exercise helps you to reduce anxiety, stress and improves mental health. It is not only beneficial for weight loss but also helps us to keep our mind calm.
Virtual fitness classes: You can choose to join virtual classes as per your choice. It can be dancing, Pilates, and weight training. You can use YouTube, Facebook, and various other social media channels to join the virtual classes.
Mindful snacking: Fighting with something tempting is very difficult. This is the time when we are at home and so keep on having unhealthy snacks. Unhealthy stuff should be replaced with some nutritious munching snacks such as almonds, fruits, juices, or fox nuts. Keep a track of what you are eating and how much you are eating. Try to improve and manage your diet pattern.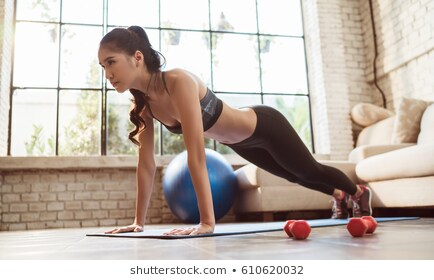 Conclusion: You can take the help of your counselor if you are facing certain health-related issues. This is the best time that one can utilize for self, so get up and keep moving to stay fit.
Utpal Khot
Copyright © Utpal K
1. If you share this post, please give due credit to the author Utpal Khot
2. Please DO NOT PLAGIARIZE. Please DO NOT Cut/Copy/Paste this post
© Utpal K., all rights reserved.
Copyright Notice: No part of this Blog may be reproduced or utilized in any form or by any means, electronic or mechanical including photocopying or by any information storage and retrieval system, without permission in writing from the Blog Author Utpal Khot who holds the copyright.