Proteins are essential for our body as they help us in proper growth of the body. Proteins are made up of amino acids. They play an important role in maintaining hormonal balance and red blood cells. We must include proteins in your diet to boost up our immunity against this virus. Let us know how and what should be included in our diet to make our body fit.
Add these in your meals
Legumes and pulses: Pulses and legumes are packed with the goodness of proteins, fiber, and other vital micronutrients. Including pulses and legumes is very easy as they can be easily matched with our regular roti and rice. Regular consumption of legumes and pulses helps us to meet all the requirements of proteins. Include beans and pulses in your lunch or dinner as they are a powerhouse of nutrients. Plant protein sources such as soy, peanuts, and cereals can be included in our platter. They are great sources of protein for all vegetarians.
Oats: Oats can be taken in the form of protein bars, with milk or yogurt. They are a rich source of protein and help to cut body fat. One should eat oats at least one meal of the day.
Nuts and seeds: Eat nuts and seeds such as almonds, walnuts, chia seeds, cashew nuts, fox nuts, pumpkin seeds, flax seeds daily. Nuts and seeds are great sources of omega 3 and minerals. These are the best munchies and can be replaced with oily fried stuff.
Animal protein: Food from animals such as eggs, chicken, meat, and fish are great sources of protein. Before consuming it, one should also keep a check of its saturated fat levels. Include eggs in your breakfast or evening snacks. They keep you full for most of the time and do not have a high level of bad cholesterol.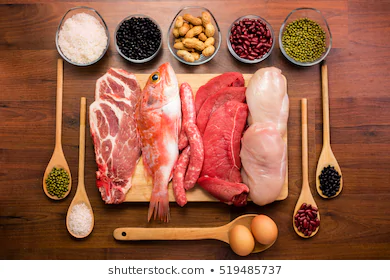 Add these too…
Protein shake: Protein shake is the best option for breakfast. Instead of using market protein powder, use peanut butter, flax seeds for preparing your protein shake. Having a glass of protein shake in the morning keeps you full till lunch. Include whey powder and fresh fruits while preparing your energy drink.
Dairy products: Dairy products are a rich source of proteins, iron, calcium, and vitamin D. Cheese, yogurt, skimmed milk, soya milk are some products that should be included in our daily diet. Milk is the best source of all the nutrients. It is the perfect source of calcium and proteins. Drink at least one cup of milk a day to meet all your protein requirements. If you are health conscious you can include soy milk in your routine. Milk products such as yogurt and paneer can be included in the platter to meet our daily protein requirements.
Protein snacks: Add roasted dals, channa, matki, or soy while preparing evening snacks as they are perfect sources of pulse protein.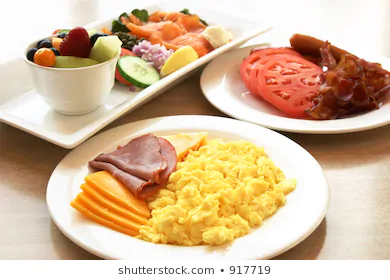 Protein salad: Our regular salads are filled with veggies that almost have no protein. You can prepare your protein salad by including a few basic things in your salad bowl. Include chicken breast, cheese, and greek yogurt to satisfy your protein demands. Chickpeas salad can be combined with yogurt, cucumber, carrots, and celery to make a perfect salad. Chickpeas or hummus are great sources of plant protein.
Protein chapati: You can combine soy while preparing wheat flour chapati. Using this flour is a combination of different protein sources.
Conclusion
Including proteins in your diet keeps us fit and healthy. It boosts up the process of digestion. One should include proteins in your diet as it helps you to feel fuller so try to include proteins in every meal.
Utpal Khot
Copyright © Utpal K
1. If you share this post, please give due credit to the author Utpal Khot
2. Please DO NOT PLAGIARIZE. Please DO NOT Cut/Copy/Paste this post
© Utpal K., all rights reserved.
Copyright Notice: No part of this Blog may be reproduced or utilized in any form or by any means, electronic or mechanical including photocopying or by any information storage and retrieval system, without permission in writing from the Blog Author Utpal Khot who holds the copyright.