Top Healthy Protein Smoothie recipes for breakfast
Hi Friends! Protein shakes are much in trend these days since all the health and fitness experts because Proteins are the building blocks of your body and are a healthy replacement to calorie laden carbohydrates. The easiest way to increase the protein intake in your diet is to consume Proteins is in the form of smoothies that are tasty, filling yet loaded with lots of goodness. Having a good portion of proteins in your breakfast helps to curb food cravings through the day and thus helps in preventing unhealthy and unnecessary snacking.
Protein smoothies make a great breakfast alternative when you are in a rush and still manage to provide you all the essential nutrients to your body that you need to kick-start your day. Also, these are excellent snacking option post a workout session. After a hefty workout session, having protein shakes helps to repair worn and torn muscles and tissues, at a microscopic level.
Today, in this write up,  I am going to share with our readers, Check out the recipes of our Top Healthy Protein rich smoothies which are super easy to make and very tasty, too.
Rich Chocolate Protein Shake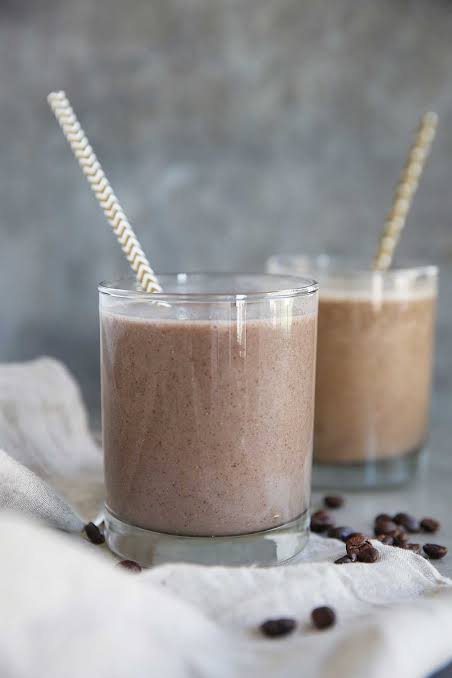 Chocolates are everyone's ever so favorite and who would not like a Chocolate shot in their breakfast. To make this Choco Protein smoothie, you will require the following items:
Cocoa Powder to taste
Skimmed Milk 1 glass
Whipped Egg: 1 egg
Whey protein Powder: 1 scoop
To make this smoothie, you simply need to mix all the ingredients together and blend them. You can add a sachet of sugar free, if you wish. Do let us know how you liked the first of our recipes.
Oat, Peanut Butter and Banana shake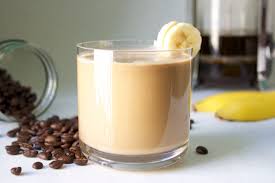 This smoothie recipe is actually very healthy and fills up your tummy really fast. This is a great option to increase milk supply in new mothers.
One Ripe Banana
Oatmeal boiled: half a cup
Peanut Butter: 2 tablespoons
Flax Seeds: 1 teaspoon
Milk: toned or double toned
Cut the banana into pieces and blend all the ingredients well to make a smoothie shake. This recipe also adds a lots of other healthy ingredients to your regular Banana shake. To use this as a Lactation smoothie, throw in a scoop of Chocolate flavored Protein powder, as well.
Coffee and Banana Shake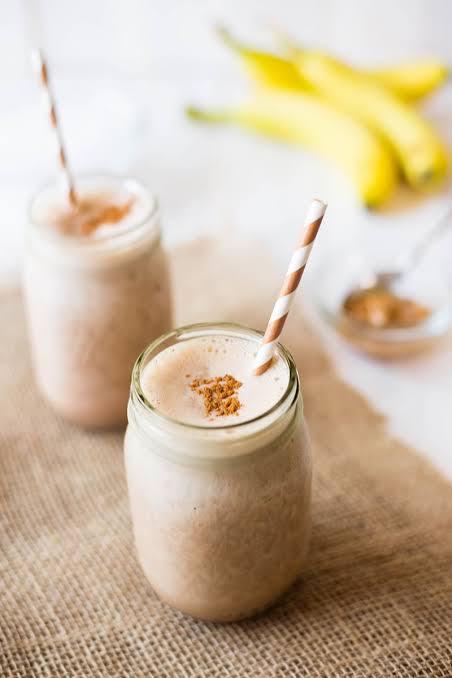 Give the regular glass of cold Coffee a twist. For your Cafe Frappe smoothie, you will require:
Coffee powder
Greek Yogurt unflavoured
One Banana
Flax Seeds: a teaspoon
Coffee is an instant brain stimulant and the proteins give your body the much required boost in mornings. Blend all the required ingredients well to make this smoothie. Add Chia seeds if Flax seeds are not your first choice in this recipe.
Papaya and Ginger Shake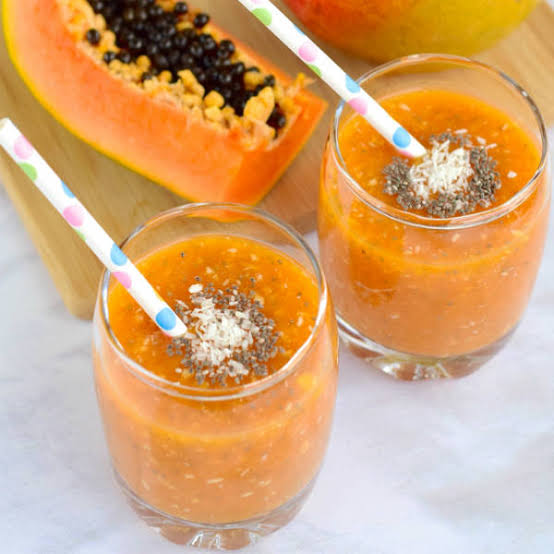 The Papaya used in this high fiber smoothie recipe helps to aid your digestive system and excrete the toxins from your body.
Ginger has some potent anti inflammatory enzymes present in it and also gives a spicy twist to your protein shake recipe. To make this recipe, you will require the following ingredients:
Ripe Papaya sliced into pieces: nearly half a cup
Ginger pulp
Greek Yogurt: unsweetened
This shake is so good for your cleansing your system if you are suffering from indigestion.
Strawberries, Almonds and Milk Protein Shake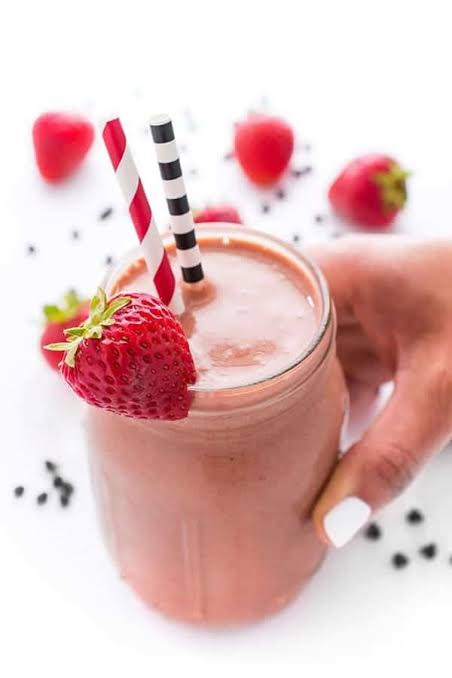 Strawberries are an excellent source of antioxidants and give a sweet flavour to your milkshake,too. Almonds are rich in Vitamin A and fibre. Add milk as a source of Protein and Calcium.
Freshly crushed Strawberries: 3 to 4
Almonds: 5 to 6 soaked
Skimmed Milk: 1 glass
Soak the Almonds in water overnight and make a smooth paste. Now, blend the Almond paste well with skimmed milk and Strawberries. Alternatively you can use Almond milk for this smoothie too. If you are into working out, you can throw in a scoop of mildly flavored Protein powder, too.
So, people do try out these yummy smoothie recipes to refresh and recharge your body batteries and savour the good taste,too. To increase the nutrient value, It is optional to add an additional scoop of protein powder or dry fruits powder or plant seeds etc. in all these smoothies.
Utpal K
Copyright © Utpal K
1. If you share this post, please give due credit to the author Utpal K
2. Please DO NOT PLAGIARIZE. Please DO NOT Cut/Copy/Paste this post
© Utpal K., all rights reserved.
Copyright Notice: No part of this Blog may be reproduced or utilized in any form or by any means, electronic or mechanical including photocopying or by any information storage and retrieval system, without permission in writing from the Blog Author Utpal K who holds the copyright