Box8
Box 8 is delivering food across the city through their various outlets. We had travelled to Versova and decided to order some food from Box8 to see the quality of food there. Box8 guarantees a 38 mins delivery and were on time.. almost. The 'sooperman' delivering the food reaches just a minute or two before the scheduled 38 mins delivery time. I think they should say 45 mins so that the person is not burdened. Being a food joint delivering only parcel, there is no seating. So here is my honest review about the experience.
Food
The Food is hot at Box8 as it comes and when you open it, we know it's made fresh and served hot. The food has to be consumed in an hour after it reaches so please make a note of it. Please also check the coupons they offer from time to time. You could apply those while placing order and get some good discounts.
We ordered some wraps, which were good and I would recommend the Farm Fresh Wrap, Veg Tandoori Mix Wrap, Mayo Tikki Wrap. The wrap stayed well even after several minutes and did not go soggy. The stuffing is also ample. The size justifies the price.
We ordered some Biryani too, and I would recommend the Murg Dum Biryani. The quantity definitely justifies the price.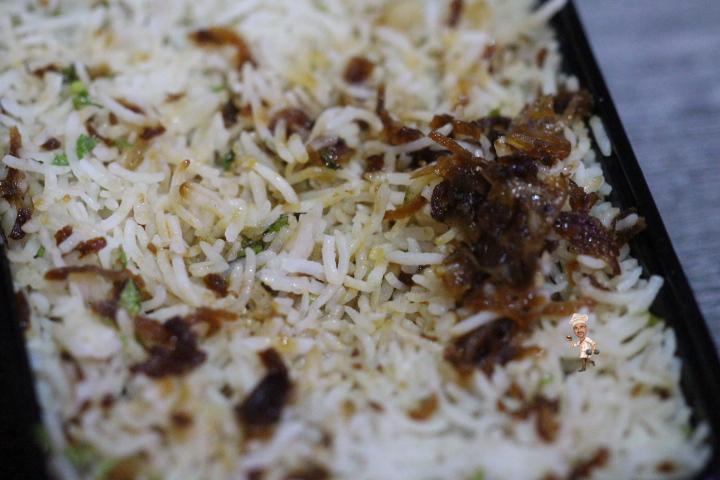 We ordered one Sandwich and that was the Chicken Triple Decker Sandwich, which I tried and it was okay. It is small but compact. Not for the one who likes to have a big one.
We ordered some Roast Chicken & Curry Box which I wanted to check out along with the Butter Chicken Box. The roast chicken is with a sweetish note and all may not like it. the butter chicken box is awesome with the rustic flavors of an authentic Butter chicken.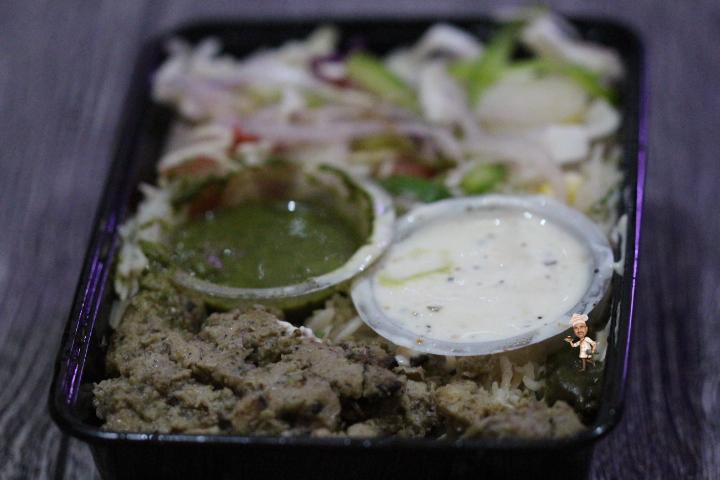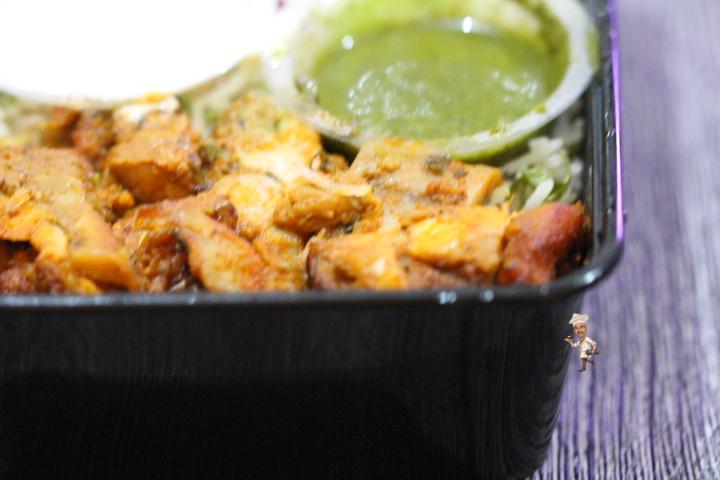 We ordered Kulfi Ice cream Ice Tea and Choco Lava Cake. They live up to the Box8 Standards. The Kulfi gets one additional point for its taste.
Coming to my honest review and opinion, for most of the dishes the quantity is okay for the price and one does not feel it is overpriced. I would rate the Butter chicken box and Biryani as the best followed by the ice cream and then the sandwich along with the roast chicken. The wraps and choco lava cake stay at the bottom of the rankings. Congrats #Box8.
Plus and Minus
To start with the Plus of Box8, they are serving in 38 mins as promised, which makes life easy when one needs food. When it comes to foodies like me who look at authentic taste etc, then the issue arises where we always feel that improvisation has a scope. Apart from that, no other minus. Only advice is to keep up the good work and maintain the standards.
Box8: Shop 6, Fantasy II, Ground Floor, JP Road, Versova, Andheri West, Mumbai.
Cuisines : North Indian, Biryani, Fast Food, Salad, Ice Cream
Cost For 2: 600/-
Timings: 11.00 am to 1.00am.
Ratings: Food 4.0 Service 5.0
Overall, I would give 4.5 stars.
Uttpal K
Copyright © Uttpal K
If you share this post, please give due credit to the author Uttpal K
2. Please DO NOT PLAGIARIZE. Please DO NOT Cut/Copy/Paste this post
© Uttpal K., all rights reserved.
Copyright Notice:No part of this Blog may be reproduced or utilized in any form or by any means, electronic or mechanical including photocopying or by any information storage and retrieval system, without permission in writing from the Blog Author Uttpal K who holds the copyright.