For me, the essence of any country lies on its street food. Use of spices, local ingredients, and cooking method makes a dish unique. India is known for the array of fantastic street foods that is yummylicious and cheap. But remember that most of the street food might not be healthy or cooked in clean place. So, better to just close the eyes and enjoy the most delicate and aromatic street foods in India.
The Street Food Culture of India
India is a place filled with diverse culture and cuisine. Every region has its own favorite street food place where families enjoy a delicious meal economically. For a tourist, this may not be the most hygienic way to dining. But, trust me, the aroma and taste can tempt any food lover.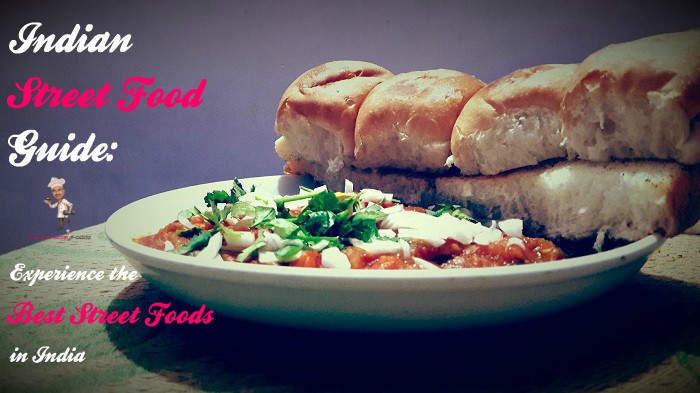 From morning to midnight street vendors sell different types of a dishes in their portable food truck or cart which fills the stomach of many bachelors, students, and families. If a vendor is selling good food, the mouth to mouth promotion will help in attracting more customers every day.
The popularity of street food is to such an extent that today, five-star hotels are keeping some local dishes in their elite menu to please the customers.
Best Street Foods in India
Mumbai Street Food:
Mumbai is a hub for cross-regional street food, but the soul of the city lies in a simple vada pav and bhelpuri. Another Maharashtrian recipe that attracts tourist is the missal pav which is spicy, sour and slight sweet meal. But, whenever you visit any local street food area in Mumbai, one stall that is surrounded by kids and adults is the Pani-Puri seller.
Flour and semolina are used to prepare these deep-fried hollow balls. A unique mix of chickpeas and spiced mashed potato is used for the stuffing and served with spicy water. It is the one dish that is loved all over India with the different name like GolGappa, Puchka, PaniPatsha, etc.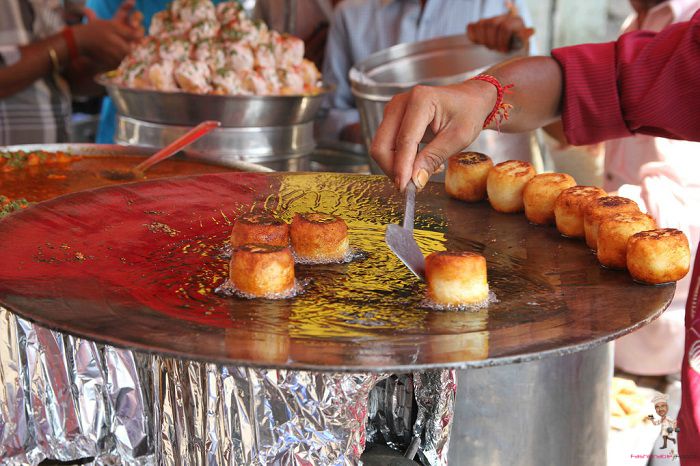 Next in line of favorite food of Mumbai is the PavBhaji. Smashed boiled vegetables are cooked in spices served together with a bun. Last but not the least is Bombay sandwich stuffed with vegetables, green chutney, and masala. It is one of the light food options one can relish on the street of Mumbai.
North Indian Street Food
North Indian food is rich in flavor and loud in spices just like its people. The North Indian street food, also known as the mecca of street food, is filled with chaats, tandoori chicken, chaap, chole bhature, and momos.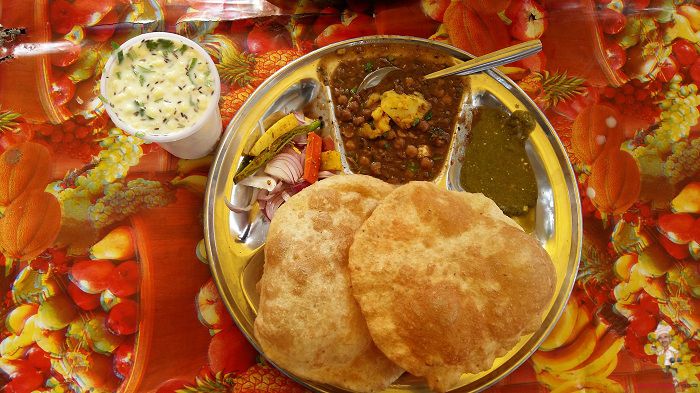 The two most popular food destinations in North is Delhi and Amritsar where people have instantiable appetite to indulge a variety of street foods. While momos are native to Tibet and Nepal, you can enjoy them with piping hot thupka which is a staple in Ladakh.
The roadside street food like chole bhature, chaat, Tikki, paratha, kulcha, naan, butter paneer, tandoori chicken are the specialties of Amritsar yet very much loved by people all over India.
South Indian Street Food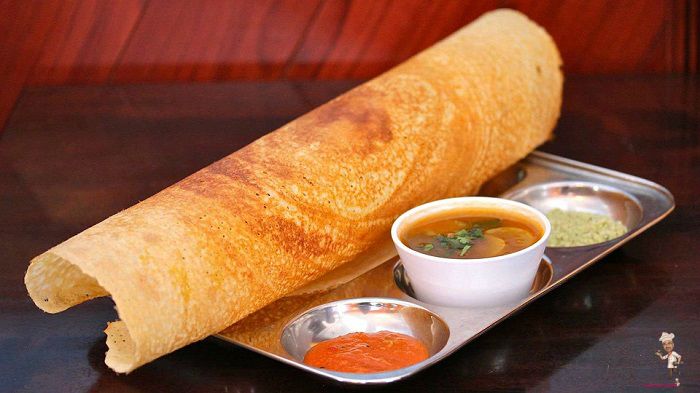 When it comes to the street food of Southern part of India, most of the dishes are rice based and quite light to eat in comparison to North Indian cuisine. The most common favored delicacies are idli, dosa, vadas served with tangy sambhar and coconut chutney. But, if you are visiting any particular state in South India, try going for Bajji, Putty, Vegetable curry with piping hot Kapi (coffee).
Non-Veg Street Food:
The non-veg street food starts with Biryani; a dish worshiped by non-vegetarian people in India and abroad. Made with chicken marinated in different spices and cooked along basmati rice, the taste of good biryani can make any sane person gluttony.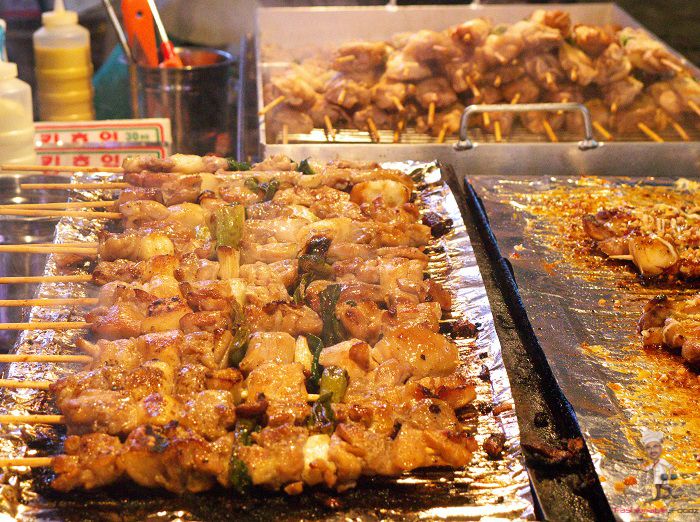 Other favorite non-vegetarian dishes around India are paya, haleem, keema, rogan josh, Tunde kabab, chicken tikka, omelet, murgh musallam, and fish fry. Most of these dishes get inspiration from the Arabian and Mughlai cooking style and cuisine. Till this date, cuisines like haleem, biryani, and paya represent the age-old traditions by holding the authenticity of the taste.
Over to you!
Street food in India is a real example of the melting pot of different cultures which is quite refreshing. With so many varied flavors of dishes, the khau galis (food streets) in India attract tourists and locals alike. These streets are the best hubs to taste the most exquisite food at a modest rate. These places might not look hygienic or provide great comforts, but the food is always irresistible.
You might be an avid non-vegetarian lover, vegetarian or Jain; there is some or other gastronomic treats at the roadside vendor shops. This article is a humble attempt to give respect to all sorts of street food that is available in our country.
We may not have covered all the street food dishes that deserve the tag of Best Street Foods in India. If you have information about any hidden edible gem, let us know in the comment section below.