Marathi Cuisine – A Fusion between Authentic Taste and Urban Lifestyle
Although a western state of India, Maharashtra is ideally located at the border connecting the western and southern coastal line. Hence, you can find a lot of versatility in the food culture of Maharashtra. The traditional Marathi Cuisine of Maharashtra is highly influenced by the cooking styles, traditions, and recipes associated with Marathi people. However, you can also find traces of various Indian recipes dominating the urban lifestyle in Mumbai and Pune. These primarily include South India Udupi dishes, Chinese, as well as international recipes.
Types of Different Marathi Cuisines
Marathi food culture is divided into various segments based on the locality, availability, and historic traditions. Being one of the largest states in India, there's a huge diversity when it comes to food across the various communities of Marathi people within Maharashtra.
Based on the locality and cultural traditions, Marathi cuisine is basically divided into the following:
Desh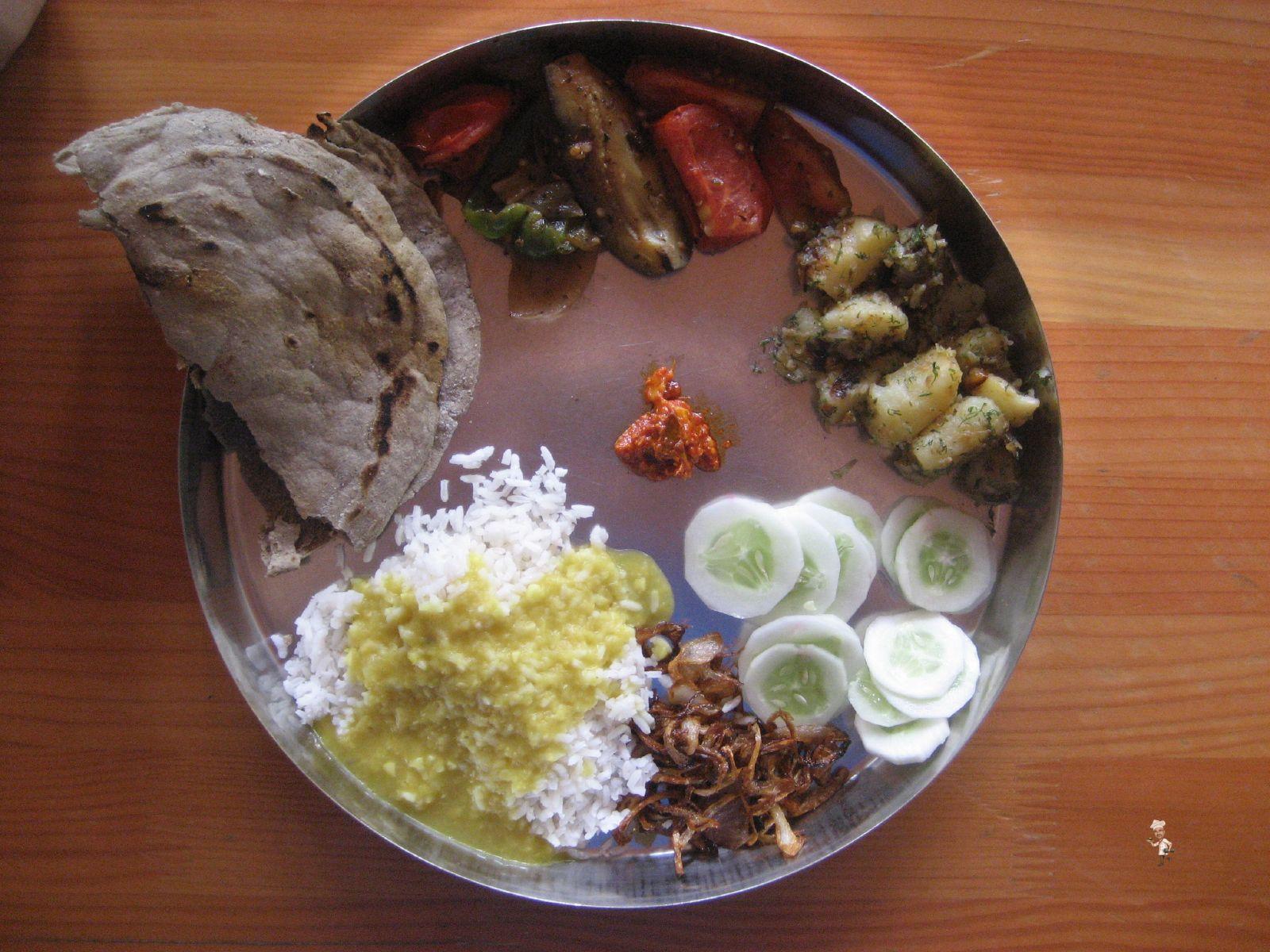 Located primarily on the Deccan plateau, the staple diet of Marathi people on Desh is generally bhakri. This coupled with spicy cooked vegetables, dal, and rice. Bhakri is basically Indian unleavened bread cooked using Jowar (Indian millet), bajra or bajri. However, based on the different family traditions and history of using spices, you can find a lot of diversity in the taste among various households.
Konkan
Konkan region is basically the part of Maharashtra located on the Western coastline of India. Being a coastal area, the Marathi people in this region prefer seafood in their diet. Rice is the staple food in this area and coconut milk or wet coconut is widely used in cooking across this region.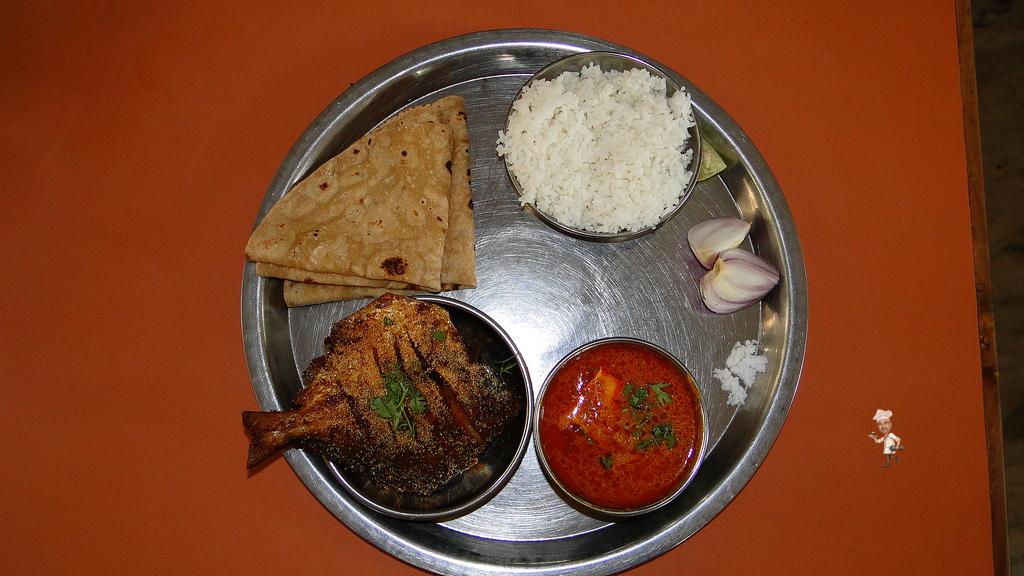 The North Konkan and Mumbai have their own distinct cuisines. The South Konkan, near Malvan has their own independent cuisine known as Malvani cuisine. The Malvani cuisine is primarily non-vegetarian with Kombi vade, fish preparations, and baked items are the popular food attractions in this region.
Vidarbha
The food culture in Vidarbha is quite opposite to the Konkan or Malvani cuisine. People in the Vidarbha region are very fond of various mutton and chicken dishes. However, they also use coconut but in less amount in their daily cooking. Dry coconut and peanuts are pretty much common in many dishes.
Urban Street Food Culture
The metropolitan areas of Maharashtra, especially Mumbai and Pune, have become the hub for popular street food. Over the years, the Maharashtra or better say Mumbai street foods have gained immense likelihood across India. Fast food hubs like Juhu Chowpatis are spread across different areas of Mumbai and Pune, thanks to their fast-paced lives.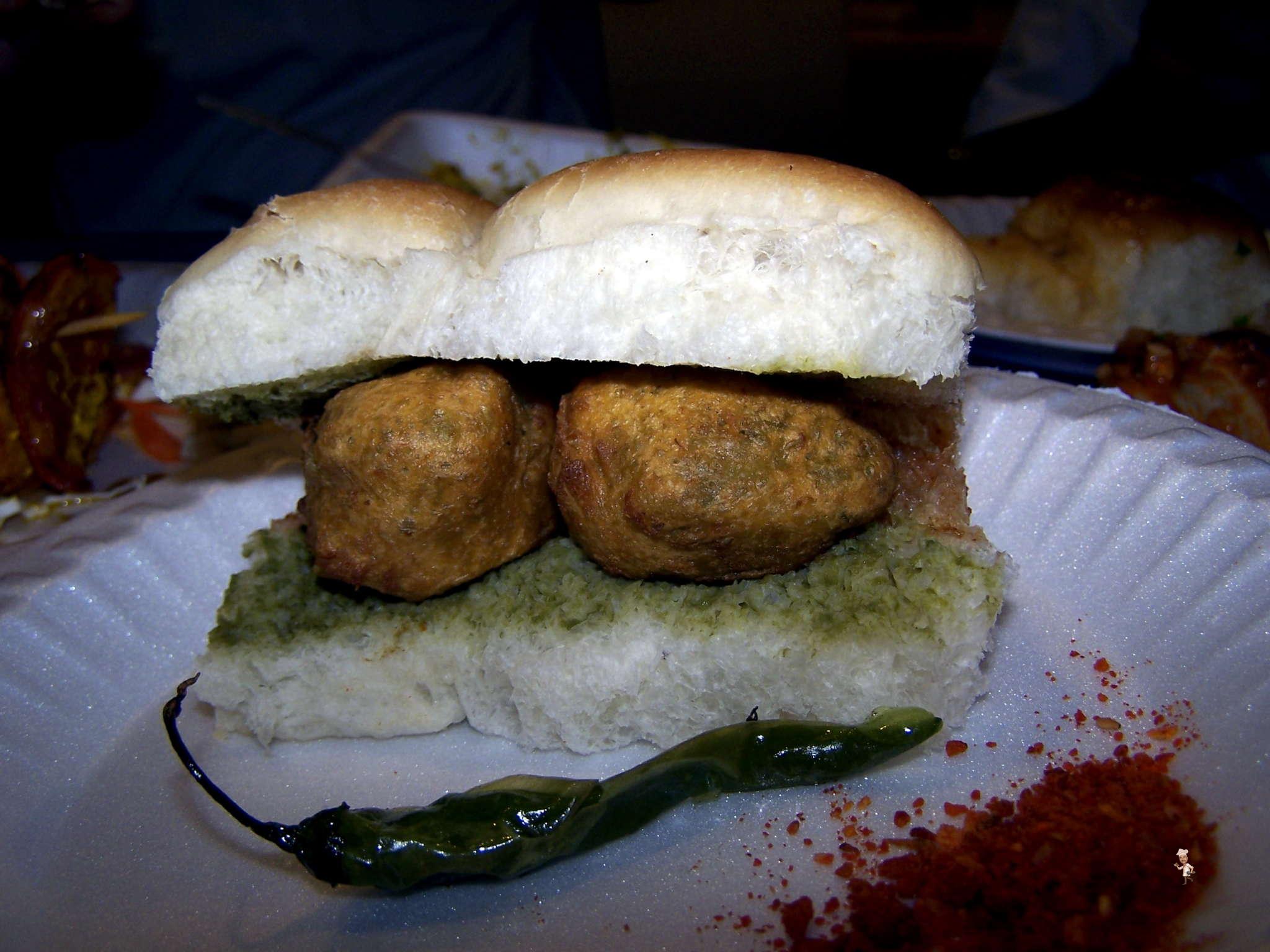 Sev bhaji, vada pav, missal pav, batata vada, pav bhaji, bhel puri, dahipuri, ragda pattice, poha, etc. are some of the famous street food snacks originated from Mumbai or various parts of Maharashtra.
The Cooking Style and Culture of Maharashtra
The Marathi people are fond of both vegetarian and non-vegetarian dishes. The fact remains that the main element of their cooking style is the fine use of spices. The cooking style of various different Marathi dishes ranges from mild to spicy based on various regions. While the non-vegetarians prefer fish, goat, or chicken for meat, the vegetarian cuisine includes five main classes of ingredients ranging from grains, legumes, vegetables, dairy products, and spices.
Maharashtra is also among the regions in India that have developed the culture of preparing chutneys and pickles within the households. Mango and tamarind chutney make it to the top lists, whereas muramba takes the crown for pickles.
Tea and coffee are the top beverages in Maharashtra. This state has also introduced us to various different exotic drinks displaying the rich culture. Among these drinks, Kairi'ch Pa'nh and kokum sharbat are hot favorites among the Marathi people.
Over to you!
If you ever be in Maharashtra, I would highly recommend not limiting yourself with the street food alone. Visit the local villages or towns if you could to see real Maharashtra. Or, you can eat at various traditional households in Mumbai or Pune. You will experience the rich authentic taste of Marathi cuisine here.
Uttpal K
Copyright © Uttpal K
1.If you share this post, please give due credit to the author Uttpal K
2. Please DO NOT PLAGIARIZE. Please DO NOT Cut/Copy/Paste this post © Uttpal K., all rights reserved.
Copyright Notice: No part of this Blog can be reproduced or utilized in any form. This means electronic or mechanical including photocopying or by any information storage and retrieval system. Please take permission in writing from the Blog Author Uttpal K who holds the copyright.
I am taking My Alexa rank to the next level with Blogchatter. #MyFriendAlexa