Mumbai Food Culture – How is it Different from Others?
I am a proud Mumbaikar and the best thing I love about this city is the fact that Mumbai is heaven for foodies. The food culture in the city is versatile and vibrant. There is a place for all kind of foods throughout the city. Whether you are fond of street foods, local Marathi cuisines, seafood, other non-veg dishes, fast food, or the international cuisine served at fancy restaurants, you can find it all in this dream city of India.
The basic fact that Mumbai is the answer to all your food cravings makes the food culture in the city different from any other city in the country. You can enjoy the rich flavor of Kerala and Goa in the seafood served in Mumbai. At the same time you can relish the street foods of all delicacies at the famous Juhu Chowpatty. With no doubt whatsoever, this cosmopolitan city is definitely the eating paradise for food lovers.
Best Food Attractions in Mumbai
The best food attractions in Mumbai are as follows:
Local Dishes
The food culture of any city can't be described without the mention of the wide range of local cuisines the city has to offer. Mumbai is no different as the finance capital of India boasts of its mouth-watering vegetarian as well as non-vegetarian food. These local dishes are not only a delight to the Mumbaikars but people visiting Mumbai from across the globe also relish these local cuisines. Some of the notable local cuisines from Mumbai are vegetable pulav and moong dal khichdi. The list further extends and includes masala bhaat, kanda batata poha, bombil batata bhaji, chicken tikka, butter chicken, bheja fry, and kheema pav.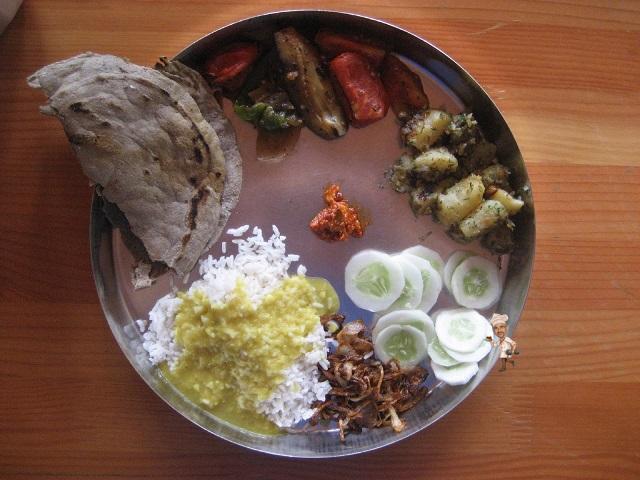 Street Foods
Wherever you are in the world, the true and unique food culture of that place can only be experienced if you try out their street food. The same applies to Mumbai as well. Mumbai street food basically comprises of hot and spicy chaats. These local fast food dishes in Mumbai are typically made using common list of ingredients. These include chaat masala, onions, sev, chilies, yogurt, potato, coriander, and mango powder. Vada Paav, Pani Puri, Dabeli, Pav Bhaji, Dahi Vada, Aloo Chat, etc. are some of the popular chaats from Mumbai.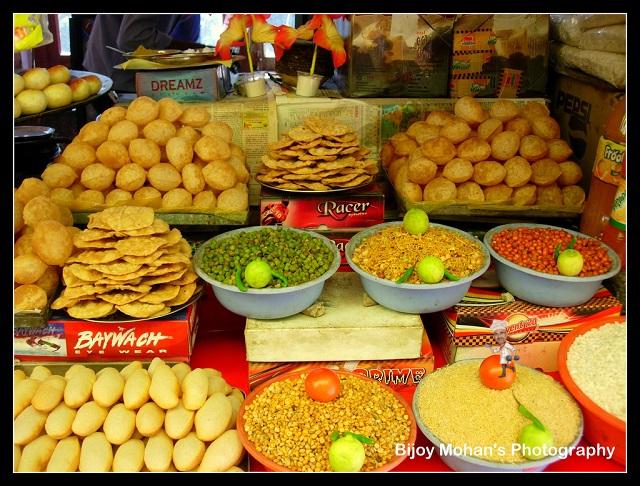 Sea Food
Seafood is another great attraction in Mumbai. Because of its geographical location and being a major port in India, Mumbai is the hub of fish trade in the country. Hence, seafood has become an essential culinary in the Mumbai food culture. You can find a blend of Goan and Kerala seafood culture when you try the seafood of Mumbai. When in Mumbai, don't forget to try out some heavenly seafood cuisines. These include Bombil fish fry, surmai fish curry, chanak fish, prawn tikki, fish thali, and more.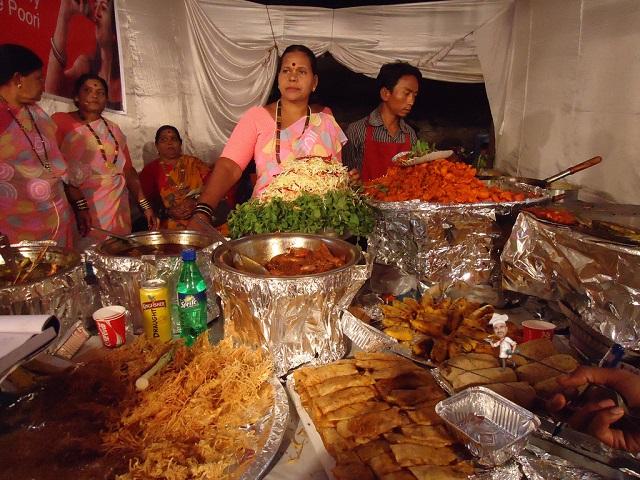 Over to you
Mumbai is a spectacular city in India where you can find food of different tastes, different cuisines, and different rate cards. Are you looking for exotic seafood and thrilling chaats? Are you looking for traditional Marathi or Konkani dishes? you can find it all in this cosmopolitan city of India for sure.
Uttpal K
Copyright © Uttpal K
If you share this post, please give due credit to the author Uttpal K
2. Please DO NOT PLAGIARIZE. Please DO NOT Cut/Copy/Paste this post
© Uttpal K., all rights reserved.
Copyright Notice: No part of this Blog can be reproduced or utilized in any form. This means electronic or mechanical including photocopying or by any information storage and retrieval system. Please take permission in writing from the Blog Author Uttpal K who holds the copyright.