Brands finally realize the opportunity they've missed by focusing on traditional branding – mainly television and print. Consequently, they're now shifting their focus to social media, particularly content-oriented marketing, to build an authentic brand and establish a more personable connection with their customers. Fashion influencers are at the forefront of this transformation.
A brand can only compete today with a remarkable strategy behind itself. Successful brand marketing starts with influencers, who have the power to affect the mindset of consumers. This is why more and more brands collaborate with online influencers. The promotion by influencers allows for building a solid relationship between a brand and its target.
The "See Now, Buy Now" mindset
Customers want to start immediately. Why would they, with the internet in everyone's pockets, millions of buying options at the click of a button, and next-day delivery? Furthermore, the agility of fast-fashion outlets means that new trends are adapted, produced, and available in weeks. And, more often than not, at prices that undercut the big fashion houses.
Fashion companies have shifted their sales and marketing efforts to digital platforms due to the shift. Fendi, for example, followed in the footsteps of Dolce & Gabanna with its new online hub, intending to communicate the brand's vision in an "authentic and innovative way" through a platform created by millennials for millennials.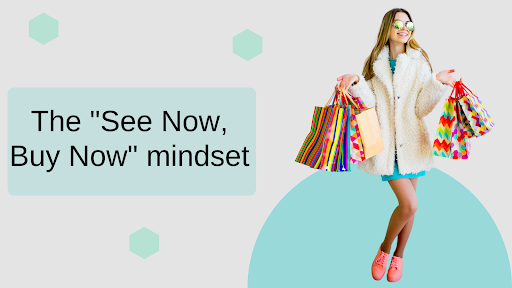 Social media and fashion influencers fill the void.
Advertisements will feature Instagram celebrities and fashion influencers to see how this affects marketing. The internet is more than just a marketplace. It's also where you'll find your target audience. And the best way to do so is to target influencers.
Influencers wield immense power over their audiences, from fashion bloggers to social media celebrities. Whereas fashion magazines used to control trends through a strict editing process, now a single word of endorsement from the right person can translate into clicks, conversions, and sales. As a result, fashion influencers are more than just a bonus in fashion marketing campaigns: they become an essential part of the story that clothes tell to consumers.
Selecting Fashion Influencers
In many ways, targeting influencers isn't dissimilar to traditional marketing. First, your brand needs to know and understand its audience. This means creating a complete profile of their online landscape: what kind of blogs do they read, and what do people follow on Twitter? Do they prioritize photos or content? Remember that not all social media channels are created equal in their eyes, so focus on the one that best suits your message.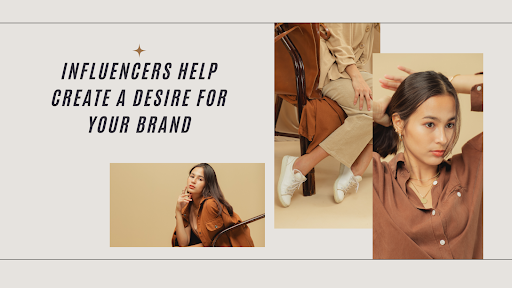 Finally, keep in mind that influencers can require more attention than standard digital marketing campaigns.
The fashion industry has always been known for its brisk pace. However, this speed has multiplied tenfold in the digital world, requiring brands to be more agile and responsive than ever before.
Fortunately, social media platforms and influencers have paved the way for innovative marketing. One that is challenging, ever-changing, and, most importantly, creative. After all, this is the quality that most people associate with the fashion industry.
Utpal Khot
Copyright © Utpal K
1. If you share this post, please give due credit to the author Utpal Khot
2. Please DO NOT PLAGIARIZE. Please DO NOT Cut/Copy/Paste this post
© Utpal K., all rights reserved.
Copyright Notice: No part of this Blog may be reproduced or utilized in any form or by any means, electronic or mechanical including photocopying or by any information storage and retrieval system, without permission in writing from the Blog Author Utpal Khot who holds the copyright.