Praising your dog can be one of the most enjoyable events of the year, whether you celebrate their "take home day" or know their exact birth date. A little creativity can go a fair distance, and as long as you have your furry friend's favorite treats, go-to doggie friends, and an epic backdrop to commemorate the occasion, you'll have a fantastic birthday party. Whatever method you choose, the important thing is that you make your pup feel loved on their special day.
Making Plans for Your furry friend's Birthday
A party is an extraordinary celebration where everybody has the time of their lives. Making sure that your party is a success begins with proper planning. This can be daunting, especially when you need to keep an eye out on things technically outside your realm of responsibility.
Find a suitable place for a Birthday Party.
When starting the party planning process, the first consideration is where you will hold the party. If you have a lot of small dogs, you can easily find a dog-friendly location where they and their owners can socialize. If you have a large dog pack, you may want more space for them to run, such as a dog park.
Many people host the party in their backyard, especially if it is fenced in because you don't have to worry about disturbing others. When choosing a location, remember the number of guests you invite.
Guest List for a Pet's Birthday Party
Once you've determined a location and the number of guests to invite, you can begin putting together the guest list. To plan for the correct number of guests, create a list of humans and dogs. Food and party favours are significant since you'll provide items for dogs and their owners.
First, inquire with the doggy daycare to see if there are any dogs with whom your pup frequently interacts. Next, you could contact the pet parents to see if they would like to attend the birthday party.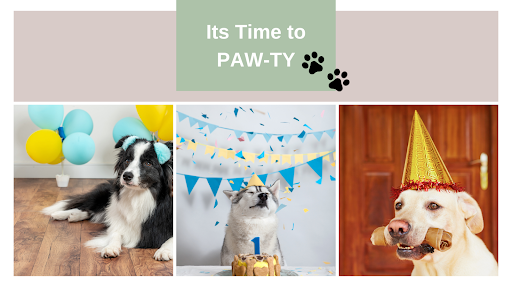 Collect furry friend's Party Supplies
Party decorations and supplies for your dog's birthday party can be effortless. Puppies of any age aren't going to have any demands on specific characters or themes, so it is entirely up to you how much effort you want to put into it.
Special Dog Treats to Serve Up
Food is the central focus for any party planner. But first, you must prepare snacks for your human guests and the four-legged attendees.
Standard cupcakes or cookies work for people, but you can use something other than a regular cake mix for a dog cake. Check if a dog bakery in your area does dog birthday cakes or cupcakes. In addition to dessert, make sure you have lots of water bowls to rehydrate while playing. Finally, consider including some small dog treats on the tables so that the pet parents can easily reward their pups for good behavior while playing.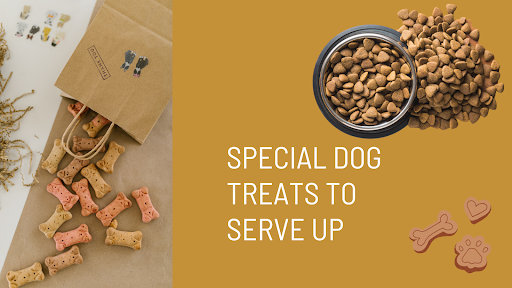 One thing's for sure: Your guests will want to snap plenty of photos at your event.
Make things easy by setting up a photo wall. It would be best if you had a backdrop, string lights, and a ring light, and floral background is easy to set up.
So for all those who want to celebrate their dog's Birthday with grandeur, you have many options. But first, make the day an unforgettable experience by throwing the best doggie birthday party ever.
Utpal Khot
Copyright © Utpal K
1. If you share this post, please give due credit to the author Utpal Khot
2. Please DO NOT PLAGIARIZE. Please DO NOT Cut/Copy/Paste this post
© Utpal K., all rights reserved.
Copyright Notice: No part of this Blog may be reproduced or utilized in any form or by any means, electronic or mechanical including photocopying or by any information storage and retrieval system, without permission in writing from the Blog Author Utpal Khot who holds the copyright.