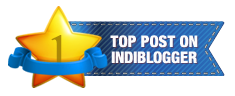 I was anticipating this for a while and a few months back, I bought a Redmi Note 4G enabled. When I bought the phone many ridiculed me for buying something which was very expensive and something which a common man could not afford. They also felt that 3G was fast enough and the smooth 4G which actually takes care of the smoothness of rolling is not needed. I kept mum and listened to all the taunts and the quick ones cracked both behind my back and in front of me at times. I waited patiently and prayed that someday I would be able to give a fitting answer to all these Technologically illiterate people.
Finally Airtel gave me what I needed. I woke up in the morning to see that the new 4G commercial has been aired declaring the national launch. I am currently on a 3G plan and I am pretty excited looking at the launch of its latest commercial.
The brand new website www.airtel.in/4G speaks at length about all the offerings of the product and what is more we can get the new 4G Sim delivered at home free of cost. I am so keen to get this new Sim that after the declaration today, I have already called up the customer service and requested them to replace my Current 3G Sim as soon as possible and I have been assured a quick replacement soon. Once I have the new 4G Sim, I know what I have to do. Since I already have a 3G data pack activated on my postpaid plan I will just have to replace my old Sim with the new one and without saying a single word or raising my hand, give a tight slap to my friends who ridiculed me. I am sure after seeing the 4G speed and performance at that affordable price they will all take up the new Airtel 4G Sim and apologize to me. I will also forgive them as "Har ek friend sorry hota hai"
Uttpal K
Copyright © Uttpal K
1. If you share this post, please give due credit to the author Uttpal K and photographer Yogesh K
2. Please DO NOT PLAGIARIZE. Please DO NOT Cut/Copy/Paste this post
© Uttpal K., all rights reserved.
Disclaimer: Stories in this Blog are a work of fiction. Events, Places, Settings and Incidents narrated in the stories are a figment of my imagination. The characters do not exist and are purely imaginary. Any resemblance to persons, living or dead, is purely coincidental.
Copyright Notice:No part of this Blog may be reproduced or utilized in any form or by any means, electronic or mechanical including photocopying or by any information storage and retrieval system, without permission in writing from the Blog Author Uttpal K who holds the copyright.