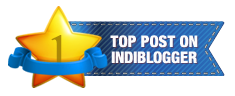 With the climate going slightly cold, one needs to change the diet plan accordingly and increase some green leafy vegetables in the food intake. For hardcore non-vegetarians who love to eat chicken this is a perfect twist of taste where they can enjoy their chicken along with fenugreek which has nutritional benefits.
Fenugreek helps increase milk flow in breastfeeding mothers, it controls high levels of Triglycerides and blood fats and helps reducing heart ailments.  It is equally useful for treatment of Kidney problems, cancer and Diabetes. So it is important to consume Fenugreek (Methi leaves) once in a week if possible. I used the traditional Methi chicken recipe and made minor changes this time so that it becomes easy for one and all to make. This is how it goes :
Ingredients:
500 gms Chicken ½ bunch Fenugreek Leaves (Methi) chopped 1 large Onion, chopped 1 Large tomato Pureed 10-12 Garlics pods & ½ inch long Ginger – fine paste 2 Tbsp Yogurt 1 Tbsp Curry leaves powder ½ Tsp Turmeric powder 1 tsp Cumin powder 1 tsp coriander powder 2 Tbsp Garam Masala 2 Tbsp Chili powder ½ tsp Asafoetida (Hing) 2 Tbsp fresh coriander leaves, chopped Salt to taste Oil as per need Water as per need
Method: Heat oil in a Pan or vessel. On low heat, add curry leaves powder and chopped onions, salt and turmeric. (I used curry leaves powder instead of fresh curry leaves as I did not want the methi leaves to clash directly with the curry leaves when eaten. The curry leaves powder will leave its flavor in the curry while the methi leaves will be chewed directly while eating). Stir well till onions turn golden brown.Add ginger and garlic paste and fry on low flame till the raw smell disappears. Stir gently from time to time till you see the oil separating. Add chicken pieces and cumin powder, coriander powder, chili powder. Mix well, cover and cook, stirring from time to time till the chicken is almost done. Don't cook the chicken completely. Add the pureed tomato with some water and bring it to boil on high flame. Once the gravy starts boiling, reduce the flame to medium, cover and cook for around 10 minutes or till the chicken is tender. The gravy will become thick and will leave oil at the top. Now add whisked yoghurt, stir gently and add fresh chopped methi leaves. Stir slowly but ensure that the leaves mix well and coat the chicken pieces well. Cook on low flame for another 5-10 minutes till the methi is done. Since Methi leaves are added in chopped state to an already boiling gravy, they will cook quickly. Add garam masala and adjust salt and spice as needed. Garnish with chopped coriander while serving and relish you Methi chicken.
Uttpal K Copyright © Uttpal K 1. If you share this post, please give due credit to the author Uttpal K 2. Please DO NOT PLAGIARIZE. Please DO NOT Cut/Copy/Paste this post © Uttpal K., all rights reserved. Disclaimer: Stories in this Blog are a work of fiction. Events, Places, Settings and Incidents narrated in the stories are a figment of my imagination. The characters do not exist and are purely imaginary. Any resemblance to persons, living or dead, is purely coincidental. Copyright Notice:No part of this Blog may be reproduced or utilized in any form or by any means, electronic or mechanical including photocopying or by any information storage and retrieval system, without permission in writing from the Blog Author Uttpal K who holds the copyright.