6 Amazing benefits of Tulsi and Why we should eat it Everyday
In the list medicinal herbs, Tulsi or Basil always comes on top of the list, especially in India. The popularity of Tulsi as a medicinal herb is so huge in India that it has gained the status of "Goddess" in our country. Our forefathers were totally aware of the health benefits of Tulsi. Hence, they devised a ruse by offering God status to this herbal plant. Today, every household plants Tulsi either at the entrance or somewhere in the house as it is believed to ward off germs or other harmful bacteria.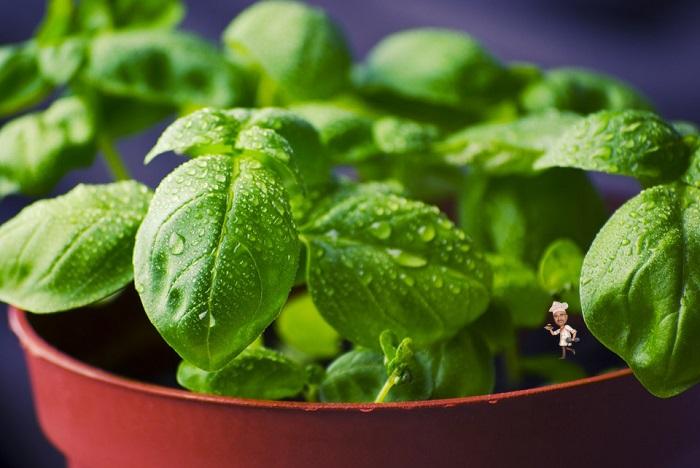 Having this plant at home also lets you consume the Tulsi leaves on a daily basis or use them in cooking. Thanks to the medicinal and anti-bacterial properties, a couple of leaves can make your body immune to viral or bacterial infections. Besides offering the boost to your immune system, there are several other health benefits offered by Tulsi or Basil leaves.
Health Benefits of Eating Tulsi or Basil
Tulsi or Basil is not just a medicinal herb in India but also holds a spiritual significance. Over the years, many types of research across the globe have found a wide range of health benefits offered by this ancient medicinal herb.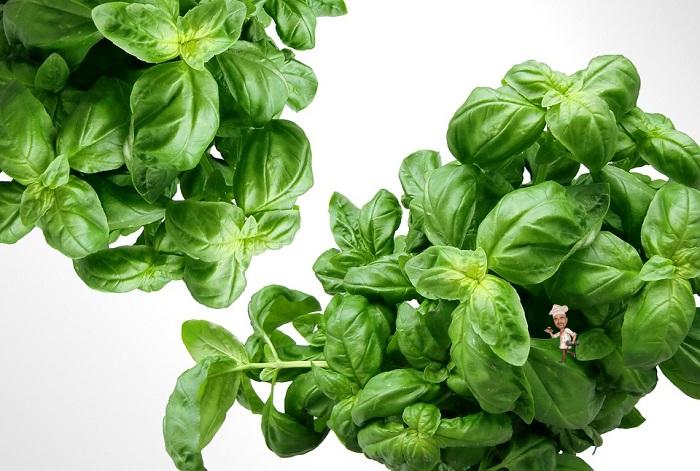 Check out the health benefits or advantages of consuming Tulsi or Basil every day: 
Excellent Home Remedy for Cough and Cold
Every time, there's a seasonal change or change of atmosphere, most of us catch a cold and cough. Over the years, Tulsi is proved to be an excellent home remedy to cure both a cough and cold. A decoction of basil flowers, black pepper, and ginger along with some honey could treat your body from a cough and cold. Consuming it this way would eliminate the symptoms and causes that lead to a cough and cold. You can also some mint leaves if you want. For a dry cough, ginger juice and these leaves with onion is recommended.
Great Herb for Preventing Heart Diseases
Basil or Tulsi leaves if consumed daily can help control or reduce the cholesterol levels in the body. Have a few leaves daily. This will improve the blood flow within the body. This will also protect your heart from various cardiac diseases. This herb has proved to be an excellent tonic for the heart.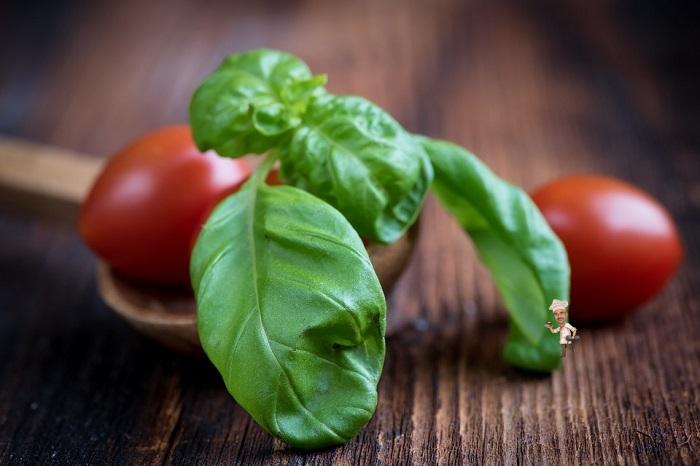 Solves Kidney Stone Problems
Tulsi blended with some honey can be an excellent dose for people suffering from Kidney Stone (Calcium Oxalate). Make some Tulsi juice and mix it with honey and start drinking the tonic for 6 months and your kidney stone will dissolve and get extracted via urinary track. This mix will also prevent any kidney stone formations in the future as this herb controls the levels of uric acid in the body too. It's a long process and Tulsi also containing some natural painkiller properties could be the right and natural way to get rid of kidney stone problems once and for all.
Treats and Cures Fever
Tulsi gets its medicinal properties from the essential oils and the phytonutrients present in this herb. The excellent healing properties of this magical herb work as an excellent germicidal, antibiotic, fungicidal, disinfectant agent warding off all sorts of viral, bacterial, and fungal infections. Because of these properties, it helps keep the harmful pathogens at bay and cures the resultant fever gradually.
Natural Stress Buster
Well, you may be wondering how a medicinal herb, can reduce stress. It contains Vitamin C and other antioxidants which are helpful in reducing the stress caused by oxidants. Also, it helps lower blood pressure levels, reduces inflammation, and calm the nerves, thereby relieving stress naturally. Stress is more physical than psychological as you think.

 (Source: https://goo.gl/3Lm3qN)
Excellent for Oral Health
As we eat a lot of food throughout the day, our mouth becomes the hub of bacteria. Even though, if you brush twice a day, there are chances of your oral health deteriorating based on the foods you consume. Eating a couple of Tulsi or Basil leaves at least twice or thrice throughout the day can serve as an excellent mouthwash. Being a natural mouthwash, eating Tulsi doesn't cause any undesirable effect that normally is the case with the overuse of antibacterial agents. It also cures ulcer and removes plaque. It also restricts the growth of oral cancer as a result of chewing tobacco.
Over to you!
Tulsi is one of the most efficient and effective medicinal herbs. However, too much of anything, even if it's natural, can be a problem.
Hence, if you want to take advantage of the healing properties of Tulsi or Basil, make sure to consume only a couple of leaves or keep it to the minimum while using it for cooking. You can use it just like the mint leaves and garnish your food or make green tea with them.
Uttpal K
Copyright © Uttpal K
If you share this post, please give due credit to the author Uttpal K
2. Please DO NOT PLAGIARIZE. Please DO NOT Cut/Copy/Paste this post
© Uttpal K., all rights reserved.
Copyright Notice: No part of this Blog may be reproduced or utilized in any form or by any means, electronic or mechanical including photocopying or by any information storage and retrieval system, without permission in writing from the Blog Author Uttpal K who holds the copyright.