Diet does not mean starving yourself. It means to eat smart and maintain proper weight along with good health. In fact, a good dietary plan keeps your body disease-free for a long time. There are various popular diets followed by people all around the world which are not on the effective but also easy to maintain. There are various Diet Trends for Fitness in 2019. In this article, we would know about the diets in detail, the science behind it and the various advantages and disadvantages.
THE KETOGENIC DIET
In simple terms, ketogenic diet uses to the existing fats in your body by breaking them down to release energy and some byproducts. It is one of the most popular dietary trends prevailing in the fitness world, and needless to say, it is also one of the most effective ones. It concentrates on consuming a diet that is rich in good fats, optimal in Protein and low in carbs.
The major plus point is that it is highly effective to bring about weight loss by burning the fat fast. It also eliminates the insane hunger cravings and keeps you full and satisfied. If you are one of those people who have corporate jobs and spend most of their day confined to the desk, this is the diet you should follow.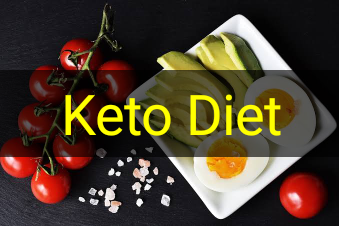 Apart from weight loss, keto has other benefits like: diabetes control, lowering of inflammation in body, cancer prevention etc.
On the flip side, people with major health conditions cannot follow this diet. It leads to lower stamina and frequent mood swings. This is one of the major Diet Trends for Fitness in 2019.
THE VEGAN DIET
Vegan diet is not only beneficial for your body but is also eco-friendly as well. More and more people are adopting this for health and ethical reasons. Vegan diet omits anything that comes from animal sources including: meat, eggs and dairy. It is basically a plant based diet, involving consumption of various fruits,vegetables, nuts, seeds and so on. It is believed to work wonders for your health and body. This is a highly sustainable diet as it is environment-friendly and prevents animal cruelty.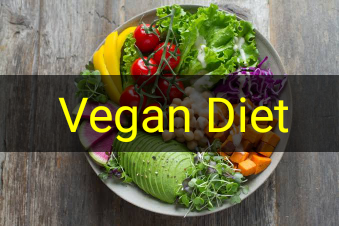 One of the instant benefits would be promoting weight loss in a healthy manner. Besides, you are going to have reduced risk of serious illness like cardiac failure, diabetes, cancer, and tend to get lesser allergies.
On the downside, Vegans often have to consume Vitamin B-12 and other supplements to make up for the nutrient gap.
THE PALEO DIET
This is another most talked-about in the diet trends in 2018-19. It encourages the consumption of whole foods like:
seeds, nuts, meat, vegetables—the basic foods eaten by the cavemen in Paleolithic age. There is no one correct way to follow the Paleo diet. Just like all other diets, it has it's own pros and cons.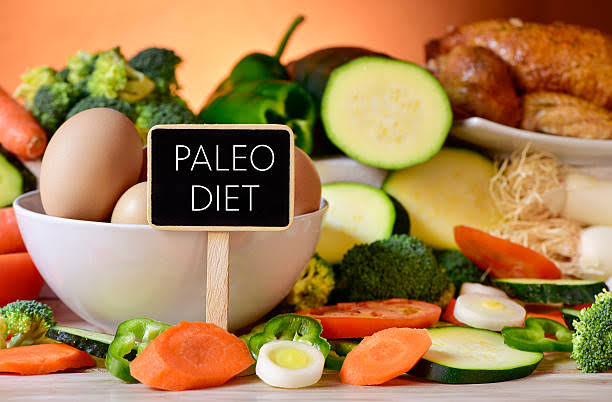 Major health benefits include lower rate of lifestyle diseases: diabetes, obesity, cardiac troubles etc. It is rich in potassium and keeps the blood pressure in check. The foods that are not allowed are dairy products, legumes, processed foods,red meat,soft drinks, vegetable oils and sugar.It is one of the cleanest diets in the list.
THE DUKAN DIET
The Dukan diet is designed by Dr Pierre Dukan. It very similar to Keto diet and works on very little to no carbs food items and inclusion of foods with lots of Proteins. It makes you lose weight in a record time and advisable mostly for the young people with no prominent health issues.
Since this diet is high Protein, the body burns more calories digesting this type of a diet. Carbohydrates and fat intake is restricted a lot therefore, the body is forced to burn out the fat stores for energy requirements.
The pro is that—you don't have to weigh food that you eat and also you can skip on the calorie counter. There are no inclusions of sugar rich food, alcohol or preservative foods at all. The salt intake is low and thus keeps the blood pressure in check. There is a list of designated 100 foods, most of which are animal derived. One has to take their pick out of these 100 foods only.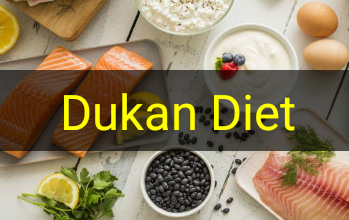 There are four phases to the Dukan diet:
The Attack phase,
The Cruise phase
The Consolidation phase
Stabilization phase
The disadvantage would be low energy, bad breath and fatigue—sometimes even insomnia and mood swings. This is not something you should consider long term.
Do let us know in the comments below the diet you would like to follow. What are your thoughts about the Diet Trends for Fitness in 2019?
Utpal Khot
Copyright © Utpal K
1. If you share this post, please give due credit to the author Utpal Khot
2. Please DO NOT PLAGIARIZE. Please DO NOT Cut/Copy/Paste this post
© Utpal K., all rights reserved.
Copyright Notice: No part of this Blog may be reproduced or utilized in any form or by any means, electronic or mechanical including photocopying or by any information storage and retrieval system, without permission in writing from the Blog Author Utpal Khot who holds the copyright.