Navratri, a vibrant and multi-day Hindu festival, celebrates the divine feminine energy and the victory of good over evil. This festival has a rich history, evolved practices, and widespread celebrations across India and various parts of the world.
The Story Behind Navratri.
Navratri, which means "nine nights" in Sanskrit, is dedicated to the goddess Durga, who symbolizes the divine feminine energy or Shakti. The festival spans nine nights and ten days, typically in September or October. According to Hindu mythology, these nine nights commemorate the battle between the goddess Durga and the demon Mahishasura. Durga, with her fierce determination and divine power, defeated Mahishasura, signifying the victory of good over evil.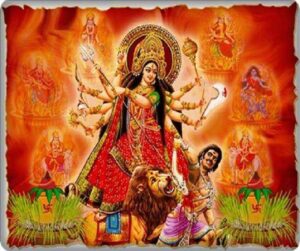 Navratri Over the Years
Navratri has evolved over the years, adapting to cultural changes and regional influences. Traditionally, it was celebrated as a religious event, with prayers, fasting, and traditional folk dances like Garba and Dandiya Raas. These dances celebrated the joy of life, devotion, and togetherness.
In recent times, this festival has transcended its religious significance and become a cultural extravaganza, with grand events, concerts, and exhibitions. The traditional dances, which once reflected rural life, are now a fusion of traditional and modern forms, attracting people from all walks of life.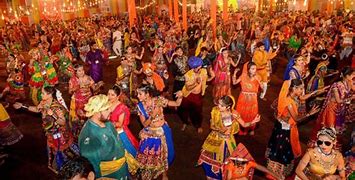 Celebration of Navratri
Navratri is celebrated with great fervor in India, particularly in the states of Gujarat, Maharashtra, and West Bengal. In Gujarat, the dance forms Garba and Dandiya Raas are the highlights of the festival. Women dressed in colorful attire perform graceful circular Garba, while Dandiya Raas involves rhythmic stick dances by both men and women. In West Bengal, it is celebrated as Durga Puja, a ten-day extravaganza with elaborate idols, cultural performances, and grand processions. As far as Maharashtra is concerned, people install idols of the goddess Durga in their homes and conduct traditional prayers.
In addition to India, this festival is celebrated globally in countries with a significant Indian diaspora. The United States, the United Kingdom, Canada, Australia, and several other countries witness the exuberant celebration of this festival, featuring music, dance, and social gatherings. This international celebration reflects the global appeal of Indian culture.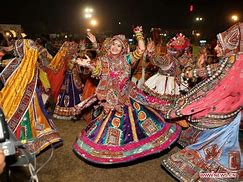 The Modernization of Navratri
Navratri has undergone a process of modernization while retaining its traditional roots. Today, in addition to traditional folk dances, Navratri events often feature popular artists and Bollywood-style dance performances. The use of technology has also modernized the festival, with the advent of social media allowing people to share their festive experiences with a global audience.
Fashion trends have played a crucial role in the modernization of Navratri. Traditional clothing, like lehengas and cholis for women and kurta-pyjamas for men, have seen contemporary variations, with an emphasis on designer wear and fusion styles. The festival has also witnessed the emergence of themed Navratri events, where participants dress according to a specific theme each night, adding a creative and contemporary twist.
In the realm of food, Navratri has adapted to modern tastes. While traditional fasting involves abstaining from certain foods, modern Navratri offers a variety of fasting-friendly options, with restaurants and food vendors creating innovative and delicious dishes to cater to diverse palates.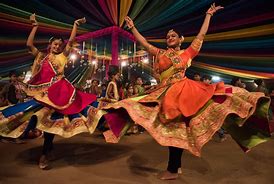 In Conclusion
Navratri, a celebration of the divine feminine energy. It is the triumph of good over evil, has not only endured but flourished over the years. It has evolved from a religious observance to a cultural extravaganza celebrated worldwide. The modernization of Navratri has added vibrancy and diversity to the festival. This has made it more inclusive and appealing to a broader audience. As Navratri continues to evolve, it exemplifies how traditions can adapt to the changing times. This, while preserving their cultural significance and celebrating the essence of life, devotion, and togetherness.

Utpal Khot
Copyright © Utpal K
1. If you share this post, please give due credit to the author Utpal Khot
2. Please DO NOT PLAGIARIZE. Please DO NOT Cut/Copy/Paste this post
© Utpal K., all rights reserved.
Copyright Notice: No part of this Blog may be reproduced or utilized in any form or by any means, electronic or mechanical including photocopying or by any information storage and retrieval system, without permission in writing from the Blog Author Utpal Khot who holds the copyright.