Ganesh Chaturthi is the most auspicious festival in Maharashtra. It is celebrated with great enthusiasm and show all over India. It is believed that the celebration of Ganesh Chaturthi brings good luck, prosperity and removes all obstacles. The most important essence of this festival is the "Ganesha Idol." Ganesha idol is the most crucial part because the final event of this festival is "Ganesh Visarjan." In this event, the immersion of the Ganesha idol in the water bodies is the main event, which concerns us the most. But don't worry, we have got a way to solve this environmental problem! Let us look at a eco-friendly Ganpati festival.
Tips to eco-friendly Ganesh festival!
We Indians are so big on festivities and want everything to be over the top. And that is also the reason why we like to ensure that we celebrate the festival with all our might and still not cause any harm to mother nature. Following are the tips to ensure that.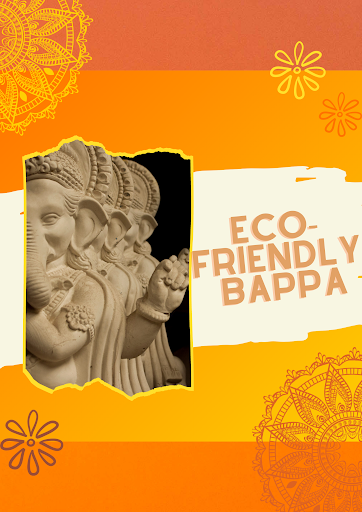 Get an eco-friendly Ganesha idol: Generally, the idols that we notice in the market are made of Plaster of Paris or other harmful chemicals. When immersed in ponds or lakes, they can take a toll on nature, and we do not want that. So, try your best to buy the idols made of biodegradable material such as organic fertilizers, red soil, or mud that has seeds inside them.
Use less energy: People like to use lights to light up their houses and temples to celebrate the festival. Since they use a lot of energy, you should use candles instead to make the environment brighter and environmentally friendly. 
Eco-friendly decor: Decorative items that are made of plastic or thermocol are not environment friendly. Instead of using these store-bought decors, use flowers, paper, natural color for rangoli, or clothes for decoration and add color to the environment.
Artificial immersion: When the immersion is done to the water body, the water gets polluted. And the same source is used for the use of drinking water or irrigation. So, use an artificial tank for immersion, so nature doesn't get any harm.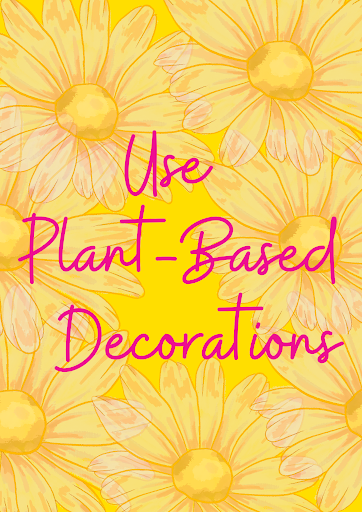 The final say
Conserving our environment is a critical aspect that we need to learn. Everyone is dependent on it; without that, there is no life, let alone festivities. So, use our suggestions and make sure you are doing your part in conserving the environment. Have a eco-friendly ganpati festival every year.
Utpal Khot
Copyright © Utpal K
1. If you share this post, please give due credit to the author Utpal Khot
2. Please DO NOT PLAGIARIZE. Please DO NOT Cut/Copy/Paste this post
© Utpal K., all rights reserved.
Copyright Notice: No part of this Blog may be reproduced or utilized in any form or by any means, electronic or mechanical including photocopying or by any information storage and retrieval system, without permission in writing from the Blog Author Utpal Khot who holds the copyright.