COVID-19 is an unpredictable situation. No one knows when all this will be ending. We all are suffering a lot due to this difficult time. Everything is on hold, especially education. Our children are having no option other than learning online. Learning cannot stop as students should not be deprived of learning aspects. We should not allow Covid-19 to stop our children from learning, but how? This post is for all my student and mummy blog readers of fashionablefoodz.com. Let us now see how exactly we can ace the process of learning from home.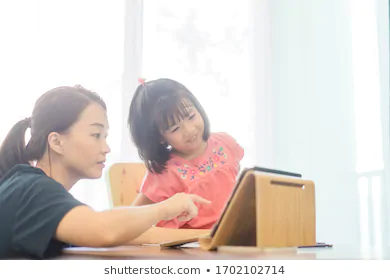 Lets Ace it..
Create your study corner: If you are sitting in the dining room or living room while studying it can create a lot of distractions. To focus on your studies, you must dedicate a specific corner for your studies. Make your study room/area free from all the extra things like clothes or shoes. Make yourself comfortable. You can decorate it in the way you like it. As your classes are online, make sure that you have a good internet connection in that place. Use earphones or headphones while you are attending classes.
Manage screen time: Technology is for good. Learn about using new apps, phones, and laptops. It should be something that should improve your skills and productivity. Manage screen time. Using too much of the screen can decrease your attention span and can affect your eyesight. You should avoid using phones for playing games.
Work on basic concepts: This is the best time as you can work on mastering the basic concepts. Accept challenges and focus on practicing basic concepts. If you are facing some difficulty with some concepts, don't hesitate to approach your teachers. Take the help of free online videos or assessments to master the concepts. This helps majorly while learning from home,
Take breaks: Regular breaks are necessary for each of us. They are important as they help us to focus more, increase attention span, and reduce all our stress. Take mindful breaks, go and play outside, eat something or talk to your friend. Take a break of 10-15 after every 2 hours of regular study.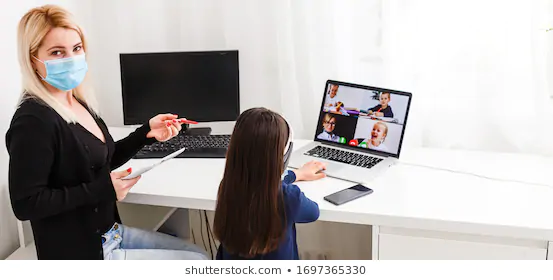 Remember these too..
Stick to your routine: Stick to your routine as a discipline is very important for all the learners. Wake up on time. Follow your regular study schedule, complete your assignments on time, and give assessments. Make a timetable for your daily schedule and stick to it. Take the help of your teacher to decide which topic you should start first and how can you practice more. Approach your mentor whenever a doubt arises.
Eat healthily: Eat healthy food as eating fried and spicy food makes you feel lethargic. Eat fruits, nuts, and drink plenty of water to maintain good health. It is okay to cheat sometimes but not always. Avoid eating fast food and oily food. It increases the chances of hypertension, diabetes, and obesity.
Work smartly: Take the help of online videos, assessments, and worksheets to ace learning. Work smartly, make a plan for your daily routine. Master those concepts first in which you are confident. Learn new things, practice craft, dance, and the things you like. Set timetables for everything and try to learn new skills. Work on improving your handwriting and reading skills.
Exercise regularly: Exercise regularly as it helps to improve your memory and attention span. One should exercise regularly to improve immunity, reduce stress and anxiety.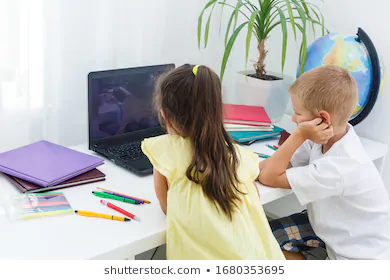 Conclusion: Modern learning and teaching tools are our needs today. It is essential to ease the process of distance learning. If used appropriately students can sharpen their necessary skills. Many e-learning sources are available free for students to quench the thirst for learning. The only need is to use it for upgrading ourselves. Let us ace the art of Learning from home.
Utpal Khot
Copyright © Utpal K
1. If you share this post, please give due credit to the author Utpal Khot
2. Please DO NOT PLAGIARIZE. Please DO NOT Cut/Copy/Paste this post
© Utpal K., all rights reserved.
Copyright Notice: No part of this Blog may be reproduced or utilized in any form or by any means, electronic or mechanical including photocopying or by any information storage and retrieval system, without permission in writing from the Blog Author Utpal Khot who holds the copyright.