Is your dog suffering from Diarrhoea? Well! There is nothing to worry about as this is quite common for every dog owner. Even if you are cautious about your dog's health, it is not cent percent assured that your dog would not suffer from vomiting and diarrhoea. However, if the issue is not that serious, then there are few best dog diarrhoea and vomiting home remedies which you can follow to cure dog diarrhoea fast.
However, before we get on with the home remedies to cure dog diarrhoea, let's take a look at the typical causes that make your dog sick. Dogs usually have weaker digestion. If you don't control or monitor their diet, the dogs may ingest wrong foods, especially human foods. Besides that, there are few others reasons as well leading to dog diarrhoea.
What causes Dog Diarrhea?
Like there are few reasons behind any other health issues in human, diarrhoea in dogs also cause due to some reasons.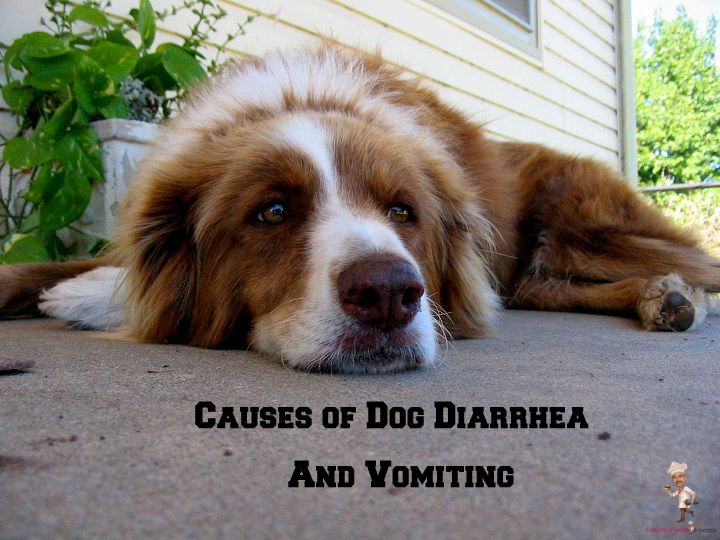 Here are some of the common causes behind it:
Stress can cause stomach issues in dogs
Change in diet can be another cause of diarrhoea in dogs.
Sometimes bacterial infections such as salmonella can cause stomach issues in dogs.
Do you know whether your dog has eaten something from garbage or not? Well! Dieting Indiscretion can cause this kind of stomach issues.
There are certain viral infections such as coronavirus, parvo, and distemper can cause diarrhoea in dogs.
Home Remedies to Cure Dog Diarrhea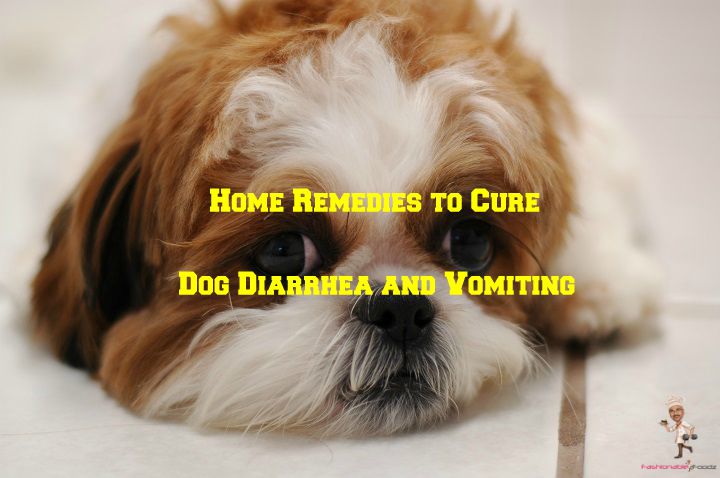 Let me share few of the best home remedies to cure your dog's diary related problems at ease.
Fasting
One of the best ways to help your dog recover quickly is to make them fast for a day. Yes! Fasting can be an excellent option for your dog's speedy recovery. Allow your dog to fast for 12 or more hours. It will prevent them from further vomiting. If your dog can't sustain hunger, then you can let your eat some food after 12 hours that too in less quantity.
Ginger
Ginger offers some excellent health benefits, not only to humans but also dogs. However, one of that benefit is that it can give immediate relief for vomiting in dogs. Ginger possesses a carminative property which helps to calm down the dog's stomach. If you think raw ginger will choke your dog, then you can mix your ginger with coconut milk and let it drink at an interval of two hours.
Bland Diet
A bland diet can be a good option to cure dog diarrhoea fast. Provide it with plain rice or plain chicken or a plain hamburger will do the work.Serve this food until you reintroduce your dog with their regular diet.
Baby Food
Baby food can be another great option. It can ease the stomach and will prevent further vomiting. You can also mix your baby food with yoghurt to make it even healthier. Fibre-rich foods can help your dog as well.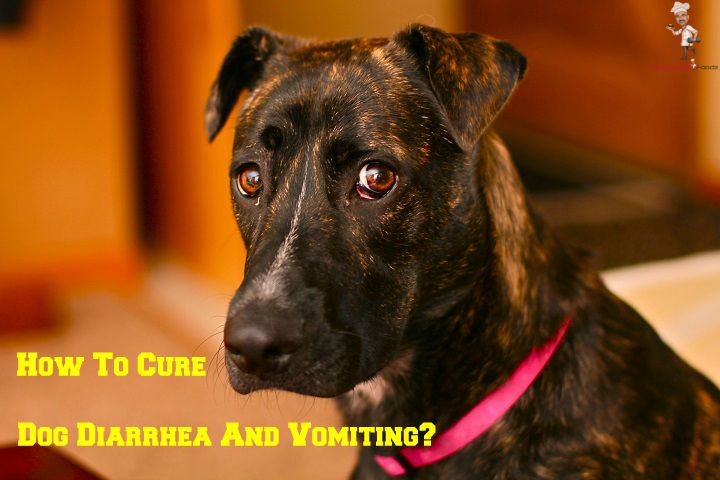 Ice Chips
Do you know that vomiting can lead to severe dehydration in dogs? Keeping the water down can be a critical issue for dogs when they are ill. However, in that case, Gatorade or any other energy drink can help them in calming down their stomach. The cold sensation may help them to feel better.
Provide Fresh Drinking Water
Dehydration can cause further harm to your dog's health. However, it is another reason for diarrhoea in dogs. Drinking fresh water can help your dog recover faster from dehydration. Try to provide it with a clean bowl full of drinking water that is purified.
Wrapping Up!
These are some of the dog diarrhoea home remedies which can help you in curing your dog fast. However, if the issue further deteriorates, then you must consult an animal doctor to help your dog out. Also, take excellent care of your little friend and see whether it is getting proper sleep or not. Rest is what they need in case of an upset stomach.
This article is written as a part of #SuperBloggerChallenge2018 conducted by Healthwealthbridge.com  , Fashionablefoodz.com & Allaboutthewoman.com and should not be repurposed, republished or used otherwise. The content herein is owned by the blogger. SuperBloggerChallenge2018 is not responsible for any kind of infringement caused.
You can link your WEEK 7 Blog posts here:


Copyright © Uttpal K
1. If you share this post, please give due credit to the author Uttpal K
2. Please DO NOT PLAGIARIZE. Please DO NOT Cut/Copy/Paste this post
© Uttpal K., all rights reserved.
Copyright Notice: No part of this Blog may be reproduced or utilized in any form or by any means, electronic or mechanical including photocopying or by any information storage and retrieval system, without permission in writing from the Blog Author Uttpal K who holds the copyright.