The one superfood everybody seems to be talking about is the Coconut Oil. One can use it as a health supplement in daily cooking, make homemade moisturizer, lip balm, conditioner, or use it as a teeth whitener. But, did you know that many animal lovers use coconut oil for pet health as well?
Yes, that's true. Many veterinary doctors and pet experts use and recommend coconut for pet health suggesting that it is a great natural supplement to counter dog skin problems. Using coconut oil topically on dogs or other pets can help cure various skin problems commonly found among dogs and cats.
Coconut oil came to light when the research was done on its nutritive value. Its proven effective in boosting the immune system, aid in weight loss, acts as an anti-inflammatory agent, anti-fungal and improve brain activity. People in some countries are using coconut oil to soften the hair, as a moisturizer and as a lip balm.
But, is coconut oil good for cats or dogs?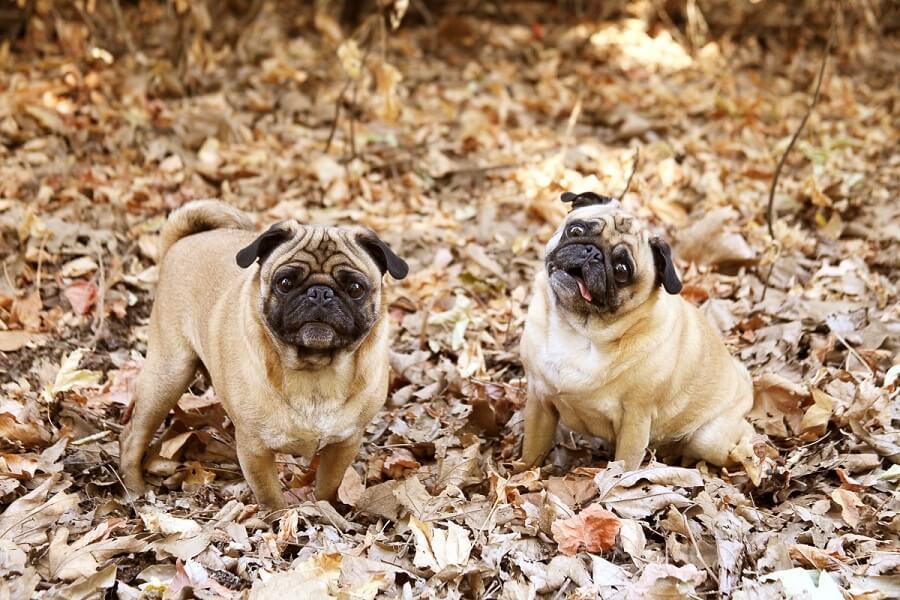 There are many things which might be useful to us but can harm the pet's health. Surprisingly, coconut oil has all the qualities that can help in many canine conditions.
Does Coconut Oil for Dog Skin Problem Works?
Coconut oil contains 90% of saturated fats making among the top superfoods. But using coconut oil to compensate daily fat requirement for the dog needs won't work. As this oil contains MCT (medium chain triglycerides), the percentage of omega 3 and omega 6 fatty acids is very low. MCT is proven effective in working as a shield against bacteria, viruses, and fungal infection among dogs. Among some test, the regular dose of coconut oil balance the thyroid level in dogs helping them lose weight and remain energetic all day long.
Benefits of Coconut Oil for Pet Health:
Coconut oil is a highly nutritious food oil but it can also be used on the skin to cure many skin related problems both on humans as well as animals. Hence, many dog experts recommend coconut oil for pet health. The anti-fungal and anti-inflammatory factors of coconut oil make it an ideal choice to heal coconut oil dog skin topical.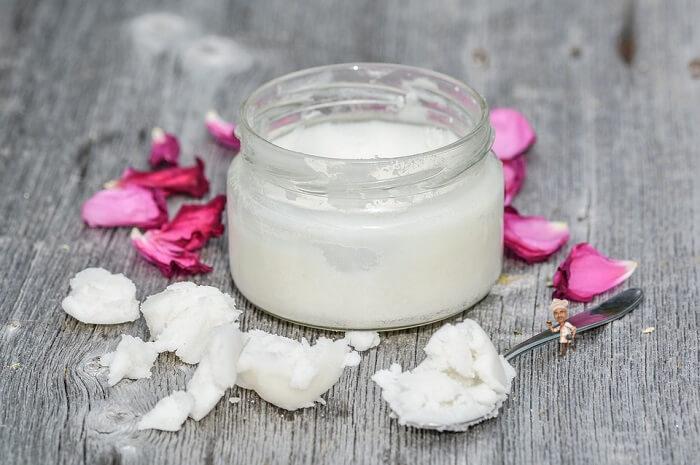 Here are some of the ways regular consumption of coconut oil can support pet's health.
Coconut oil has proven highly beneficial in maintaining skin health of dogs. The regular dose will keep skin conditions like allergies, eczema, contact dermatitis, itchy skin, and flea away.
If your dog's coat is lusterless, then try moisturizing it with organic coconut oil. You can use coconut oil shampoo for effective results.
A healthy pet is always up for some mischiefs and bound to get cut, bite marks from other pets and even stings. You can easily apply coconut oil on open wounds as it contains compounds that promote healing of the skin.
As coconut oil has anti-fungal and anti-bacterial properties, you can reduce the doggy odor using this oil. The best way is to use the brand which has a pleasant aroma to treat coconut oil dog skin topical.
The dogs are more prone to get affected by candida and yeast infection. Coconut oil acts as an anti-viral agent and aid in recovering from a kennel cough.
Growth among dogs depends upon the nutrient absorption capacity and digestion. By giving a measured amount of coconut oil on a regular basis, you improve the overall health of the pet. On the start, the stools will be loose, but you can always adjust the quantity or add canned pumpkin in the diet to firm the stools.
Doggy breath can be really bad which can be easily eliminated by using coconut oil while brushing their teeth. The element present in oil reduces the odor effectively.
There are times when our affection for pets starts shown on their body. Overweight can be a serious health issue among pets. This can cause then heart disease, arthritis, joint problem, and imbalance in thyroid function. Giving a prescribed dose of coconut oil will help in the mobility and aid in weight loss.
What Quantity of Coconut Oil Should be Given to Pets?
The biggest concern for a dog owner is to decide the dose of coconut oil given to the pet. If you have never introduced a pet to this oil, then it's advisable to go with a small amount. The dog's breed plays a huge role in adjusting new addition to their diet. One should know that if given a large amount, the most common side effect the pet can face will be greasy stools or diarrhea.
While the doctors and pet guides recommend coconut oil for pet health, you must know what amount is ideal and also consult with your pet doctor personally before beginning the dosage.
What Kind of Coconut Oil is Best for My Dog?
The best way to pick coconut oil for the dog is by choosing a brand offering unrefined oil or popularly named as virgin oil. Always go for cold pressed oil as in this method, coconuts when harvested are immediately used to process the oil. Coconut oil taste and smell vary from brand to brand. Some may have strong smell/taste others seems to be utterly bland. Pick the one that your dog likes to make feeding process will become easy.
As a pet owner, you want to do best for your dogs. By using natural products, you are taking a safety measure of keeping them away from chemicals. If you are skeptical about using coconut oil as a supplement to dog's diet, then best take advise from the veterinarian to know about the side effects. Most recommend coconut oil for pet health because of it's healing properties.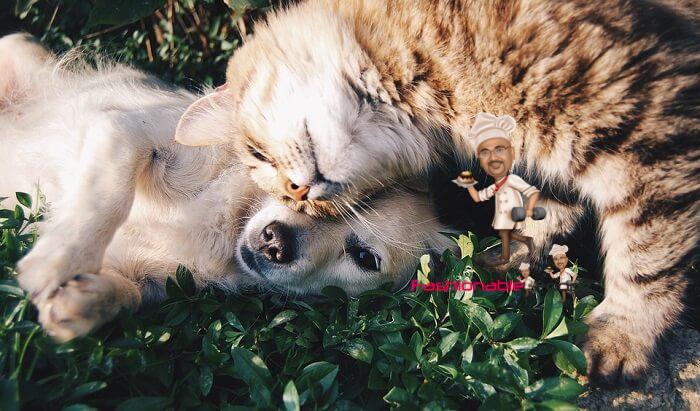 Taking Care of Pets:
Coconut oil has proven immensely beneficial to health for both humans and pets. Be it for skin, digestion, boosting the immune system and increasing metabolic function; you can use coconut oil for pet health without fear of any side effects, unlike other synthetic products.