Indian food has always accepted the Chinese Cuisine from the last few decades but our exposure to Italian cuisine was limited and we were all wary to try Italian dishes. Over the last decade we have not only accepted the Italian food but have also started using their spice mix and herbs in our foods. We often find that Italian food and recipes are made in our homes almost every fortnight if not more.
When it comes to Evening tea or snacks, we love to have a dip along with the chips/wedges/ fries which we have with our tea. Also, we want our Dip to taste tangier with a little flavor bombs exploding inside our mouth while we gently chew the wedges we prepare. So this simple Italian cheese dip takes care of that craving.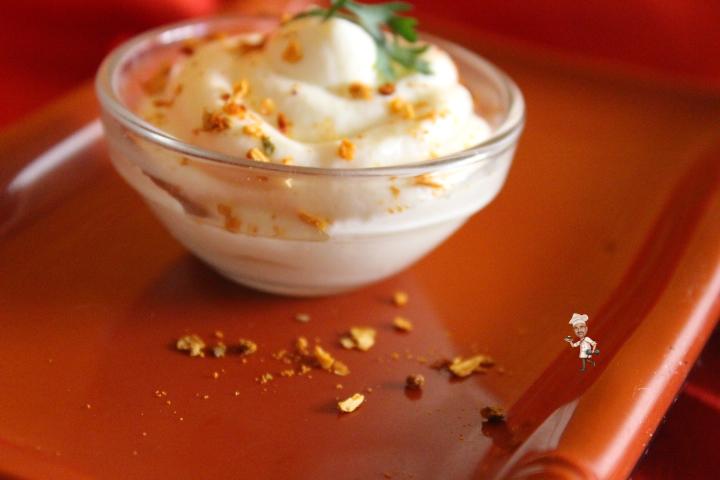 Ingredients:
Hung curd: 200 gms
Cheese spread: 100 gms
Clarified Butter: 100 Gms
Spice and Herbs Mix:  1/2 Teaspoon comprising of [Chili powder, Ginger powder, Coriander powder, Cumin powder, Onion powder, Garlic powder, Oregano dry flakes, Dry Thyme flakes, Dehydrated cabbage (optional) dry flakes] Alternatively use the spice and herb mix available in the market having the mentioned ingredients.
Salt : As per need
Extra Virgin Olive Oil : 1 Tbsp
Recipe:
Coat the inside of a Glass bowl with Olive oil. Add the Hung curd, Cheese spread and Butter. Whisk well till it blends and becomes smooth. Add the spice and herb mix (you can add fresh very fine chopped onion and garlic if you are going to consume the Dip on the same day) and salt as per need and mix well. The Dip is ready. Sprinkle some more of the mix while serving. Store it in a refrigerator and can be used for up to a week.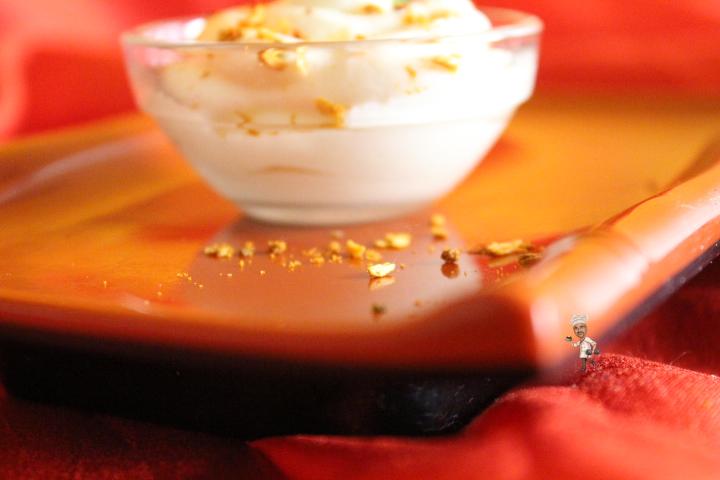 I used some whole potatoes and boiled them. I cut wedges out of it once they had cooled and double fired them to get the crunchy texture on the outer side while remaining soft inside. Sprinkle some Italian herbs on it too and serve it hot along with the dip and enjoy. 🙂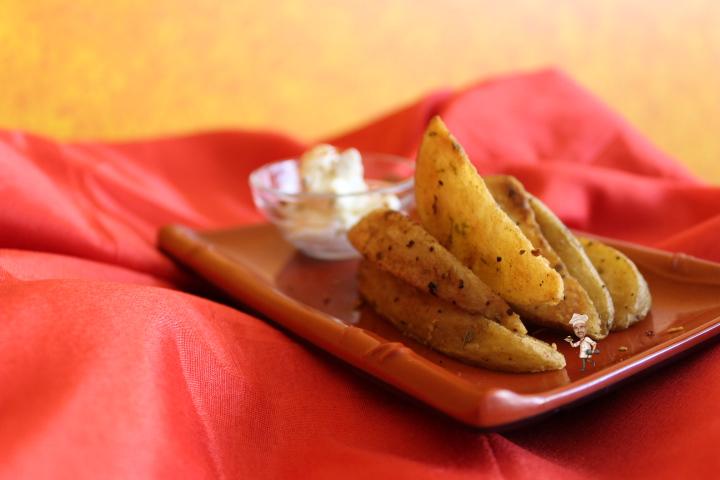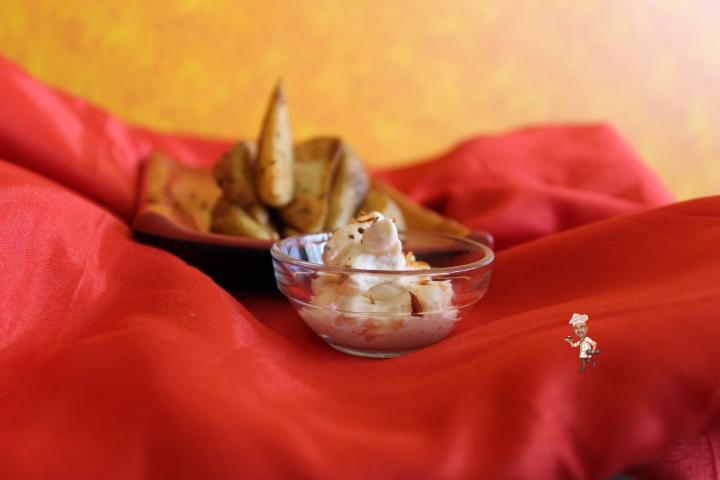 Nutritional Calculation: Italian Cheesy Dip (for 4 people)
Ingredients
Calories
Carbs
Fat
Protein
Sodium
Sugar
Hung Curd for Dip
245
21
0
42
168
0
Amul – Cheese Spread 1 pack (100 gms)
280
13
20
11
0
0
Butter – Clarified (100 gms)
378
0
38
0
1
0
Italian Herb and spice Mix 0.5 tsp.
4
0
0
0
0
0
Salt 0.25 tsp
0
0
0
0
388
0
100% Extra Virgin Olive Oil 1 tbsp or approx 14 g
130
0
14
0
0
0
Total
1,037
34
72
53
557
0
Per Person
259
9
18
13
139
0
Nutritional Calculations : Potato Wedges (For 4 people)
Ingredients
Calories
Carbs
Fat
Protein
Sodium
Sugar
Potatoes – Boiled and cooked in skin and flesh with salt 8 potato small sized
947
219
1
20
2,611
9
Total:
947
219
1
20
2,611
9
Per Serving:
237
55
0
5
653
2
Calories
Carbs
Fat
Protein
Sodium
Sugar
Grand Total:
1984
253
73
73
3168
9
Per Person:
496
63
18
18
792
2
It is a high calorie, High sodium snack so not recommended for daily purpose of Fitness freaks. Suggested only when one wants to be at ease and takes a break from the rigorous gym workouts and strength trainings.
Uttpal K
Copyright © Uttpal K
If you share this post, please give due credit to the author Uttpal K
2. Please DO NOT PLAGIARIZE. Please DO NOT Cut/Copy/Paste this post
© Uttpal K., all rights reserved.
Copyright Notice:No part of this Blog may be reproduced or utilized in any form or by any means, electronic or mechanical including photocopying or by any information storage and retrieval system, without permission in writing from the Blog Author Uttpal K who holds the copyright.