Does the woman of today plan to choose a Vegan Lifestyle? Why? Why not?
The woman of today has definitely broken the chains of slavery. Slavery of any form, any segment. She is free to think rationally and makes her own decisions. These 16 #ExtraordiNAARI ladies have a strong willpower to make it big in the blogging world and are equally fitness conscious. When we asked about their take on choosing a Vegan Lifestyle, this is what they had to say about the same.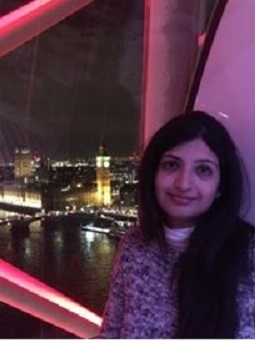 Ms Zainab Razi says: " I'm not a vegan and don't see myself becoming one anytime soon. I personally do not think it is sustainable, for me. I love eggs. They are a staple in my diet almost on daily basis. It would become culturally tough for me and also I really wouldn't know what to eat if I give up dairy and meat. I'm sure, that these could be seen as excuses, but I'm not cut out to be a vegan I do understand veganism is very healthy and some people are happily switching to a plant-based diet. I honestly think that's wonderful, and they have my respect."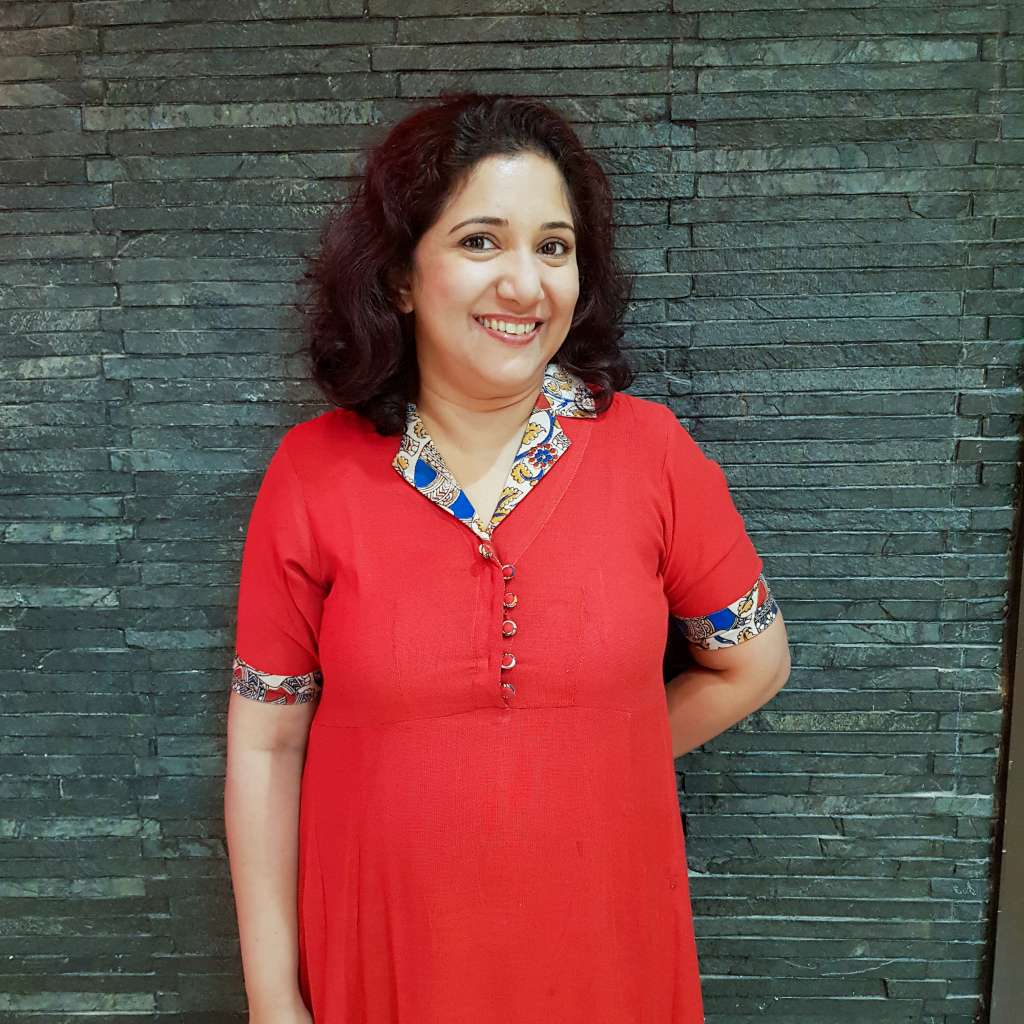 Ms Nayantara says:"I used to roll my eyes at new age fundas like veganism etc. And then motherhood happened and with it, all my perspectives went flying out of the window. Being a breastfeeding mother and a vocal advocate of its benefits, my heart wept at the realization that the milk a cow was making for its baby was being snatched away to feed a human mother's baby. How cruel? But life had a bigger plan for me – Once my baby grew up to eat solid foods we discovered that he was allergic to dairy. I didn't know what else to feed him to make sure he received those nutrients or how to live with this condition. Veganism was not a choice anymore, it was something we had to adopt. And we made sure it's not just our dairy intolerant baby, but we too have given up dairy products. Our house doesn't have a drop of animal milk or yoghurt or ghee or ice cream or butter. No chocolate bars or biscuits or cakes. A deprived childhood? Maybe not – our mission is to find vegan substitutes. And we're doing good on that count."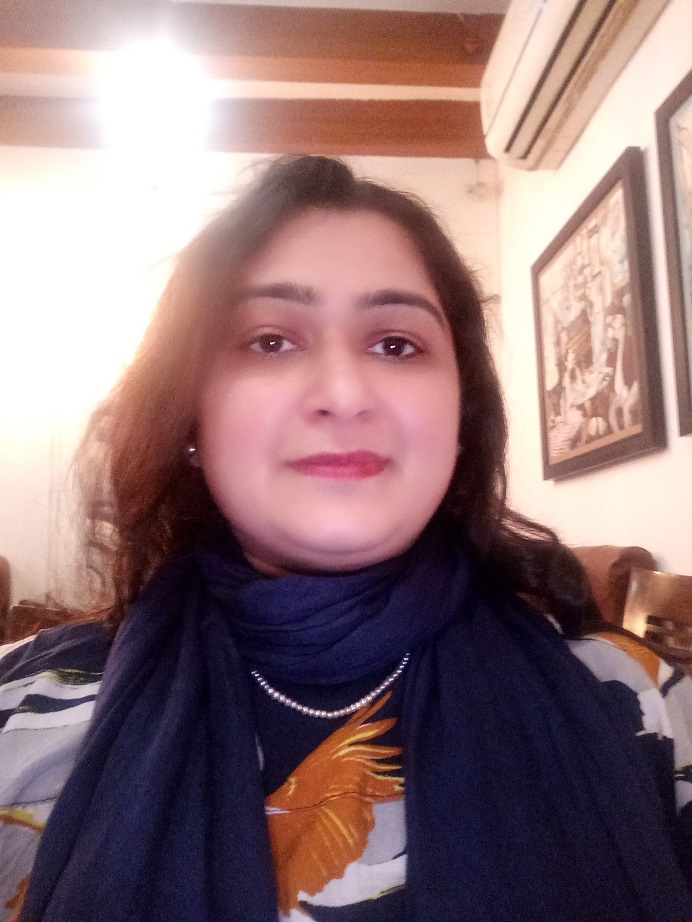 Ms Ayesha Ladha says: "The bandwagon of joining vegans lifestyle is growing high. I am proud that I am a vegan by choice. I make sure my diet gets enough nutrition from every meal. Consuming Pulses, sprouts, nuts and seeds makes me feel healthy and energetic.The best sources of vegan protein include natural soy, lentils, beans, quinoa, I prefer whole vegan as well as raw vegan diet both. It has improved my blood sugar level well and maintains the weight too. I frequently eat at the restaurant and enjoy that lavish spread and fancy presentation but before placing my order I always inquire the staff about the ingredients used in making that particular dish and ensure its completely animal free! Go #Vegan is my mantra to stay fitter and healthier"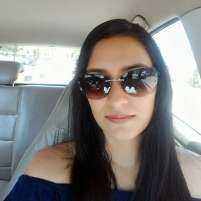 Ms Pooja Sehra says: "I am a strict vegetarian because of my belief in this diet pattern rather than practising it for the ethical or religious reasons. Even with my firm belief in vegetarianism, I don't support vegan diet for many reasons. Firstly, a vegetarian diet is quite nutrient dense as you get to consume all type of vegetables, grains, pulses fruits and dairy which help in making your body stronger and healthier. All these things actually form a Vegan diet, but it excludes the most crucial part "Dairy." Vegans all over the world oppose using dairy based products because of the mistreatment of the cows. I agree that many animals are treated with hormones and forced to survive in poor conditions to satisfy the ongoing demand of the consumers. But does putting a stop to consuming dairy product will solve the problem? As per my thinking, the focus should be on treating our cows in a way our ancestors used to do. Give them pasture to graze, make them happy and in return enjoy the dairy product to the full extent. The vegan diet uses soy milk and other products instead of milk which in reality won't give you the nutrients the body requires to grow. In fact, a vegan diet is devoid of specific nutrients which are very necessary for basic physiological functions. Also, this diet might be adequate for weight loss. Still, there have been cases reported of hormonal imbalance among people following Vegan Diet. I respect those who are vegan, but for me, this diet creates an imbalance in the body."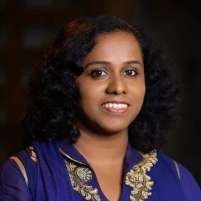 Ms Preethi Venugopala says: "I am not a strict vegan but I am mostly vegan. After being diagnosed with a gallstone problem shortly after delivery, I was forced to forgo all kinds of fatty foods, milk products, and meat. Hence, I became vegan by chance. I should say it makes me feel energetic compared to regular food. I do indulge myself sometimes and give in to other food cravings once in a while. I feel adopting a vegan diet is not at all difficult. Initially, I had thought that it would be such a tough path to tread on. But no, it is completely easy and also best for the body as well. My body weight is always under control and I don't feel lethargic after a meal anymore."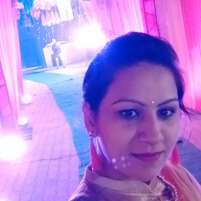 Ms Upasana Sharma says: "Veganism means animal-free diet/lifestyle. Apart from reality there may be many reasons, this lifestyle is much more environment-friendly than eating tons of meat or it also makes a huge difference in your health or finance. To make things healthy and yummy minimal changes are required with the raw diet, we can substitute our current snacks for a few pieces of fruit, or a handful of nuts or a homemade raw treat or bar. This might help us for to substitute one meal a day for a raw meal.
Myself as today's women I choose a vegan lifestyle to have a healthy life ahead. It suits me from spirituals for financial reasons."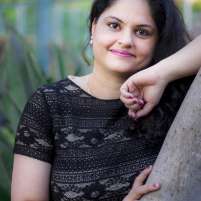 Ms Deepa Gandhi Says: "Vegan lifestyle means not using anything made of animal products. I feel it's a choice and one should go for it only when they actually feel right about it. I am not sure about women choosing a vegan lifestyle as it's a broader term but many are switching to vegan diet. They are choosing it for different reasons and one of them is surely a way to stay healthy and fit. Some choose it as it also helps them to lose weight. There are few which are going vegan as they are really concerned about the environment and feel that a vegan lifestyle is the most sustainable solution. So, yes, the number of women going vegan has almost doubled and they all have their own reasons. But how many follow it in the long run? That is still a question."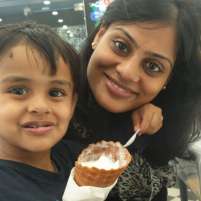 Ms Jhilmil Bhansali says: "The world is turning to Veganism, not out of any religious factors, but out of sheer love and kindness for the "Animalia" family. I was born vegetarian and though I was surrounded by ample friends who loved their chicken curries, I was always refrained from this palate, due to my love towards the animals. The year 2017 was declared as the best year for Veganism, wherein the demand for Vegan foods increased by close to 140% and more and more people voluntarily opted for the Vegan lifestyle. People are trying to include more of plant-based foods in their diets. The conception that plant-based diets are not rich in all macro and micronutrients is a myth. When various forms are combined together they provide nutritionally rich foods, which are more easily digestible and full of fibres. Vegan diets are coming out to be healthiest, reducing the risk of many diseases (even heart ailments) and hence more women are seen adopting this lifestyle. Today's women is a fitness freak and no diet apart from veganism can support those goals. It is also a feel-good factor and a woman feels her contribution towards society in the form of saving animals from being slaughtered. I believe that every life has love beating in their hearts and so I still stand true to my vegan form, happy and healthy."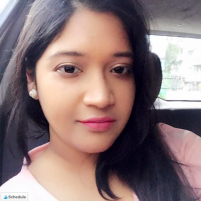 Ms Tina Basu says: "People get carried away by diets and fads. Vegan diet or Vegan lifestyle is an in thing now – but is it always the right decision? Here's why I can never be happy with a vegan diet. Diets are unique to each culture and as a Bong – I can't imagine life without fish or meat. We are the ones who have non-veg in almost all the meals of the day – EVERYDAY! Vegan milk heavily depends on Soy – something I am not excited about. Isn't food about satisfaction? Will I ever be happy with a Red Kidney Bean Burger or shredded jackfruit as pulled pork? Hell No! Fish, egg, lean meat are nutritious and good for your body and brain – there's no way I can say bye to them."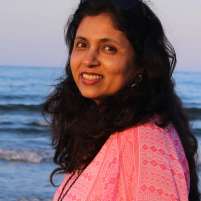 Ms Kala Ravi says: "As women and mothers who are responsible for the family's health and nutrition, it is essential we evaluate the reason for choosing a Vegan Lifestyle. Is it, For medical reasons. The fear of contracting health problems due to improper handling of animal products. The fear of hormonal imbalances and other problems related to chemical/ hormonal treatment meted to animals. Compassion for animals. Simply a happening lifestyle statement. Going all vegan, staying off all animal-based products including dairy and eggs may not be feasible or easy if the decision is not unanimous in a family. Still, it's all in the mind, nutrition can be well-balanced even with an all-vegan diet."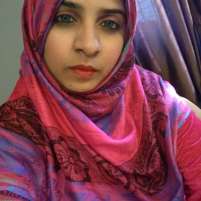 Ms Saba Ladha says: "According to me, today's woman of the 21st century is so accustomed to socialising, with all her social life making a continuous circle around her, which makes it pretty difficult or rather impossible for her to adopt a vegan only lifestyle. Somewhere, sometime in those gather ups and outings, due to peer pressure or blame it on the presentation of food nowadays, those yummy ingredients that are added to food items to make them look more delicious and attractive, the social media uploads on Instagram and snapchat tempting her further, she ends up tasting those items that are not 'vegan'."
Ms Shikha Pathak says: "I have heard a lot of friends going on and on about how turning Vegan has changed their lives and how it positively affected their health. But even with so much raving going on, I somehow can't turn Vegan. My love for chai, butter chicken and shwarmas always win over my love for a healthy lifestyle. However seeing the major transformations that a few of my friends underwent after turning vegan, I can definitely vouch for this diet. Cutting dairy products and saying no to meat will definitely detox your body and do wonders for your skin. Additionally, it would also help you to maintain a slim waistline."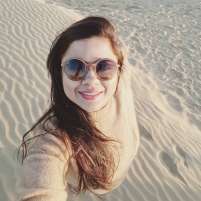 Ms Richa Choudhary says: "Well, due to my culture and background I had been a vegan since my childhood, even the cake and pastries were brought only if they were eggless. But when I joined college I accidentally had chicken assuming it to be Tofu and since then there was no looking back. I loved having non-veg food, my parents still don't know about it. After my baby was born I was extensively reading about nutritious food and all I could find out was Non-veg food options especially Egg and Fish. I wish to switch to Mediterranean diet someday which is the worlds healthiest diet."
What do the Doctors say?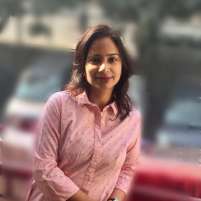 Dr Preeti Chauhan says: " Here are my two pennies on this topic. It definitely pays to be a Vegan if I consider the immense health benefits it offers to the consumer.Being Vegan keeps you lean, keeps the blood cholesterol and blood sugar on the healthier side not to mention the fact that it could help feed more and more people as the food pyramid has been telling us. But a word of caution – A vegan diet can be deficient in proteins so one needs to include lots of soy products, Beans, legumes and lentils in the daily diet to ensure adequate proteins. A vegan diet a few years back was easy to achieve with plenty of millets available in the market.But the cultivation and availability have gone down in the last few decades which has caused the prices to soar.Hence switching to a Vegan diet is slightly expensive for the not so upwardly mobile consumer. You may need to use fortified products to get enough Vitamin B12 too as a pure Vegan diet is deficient in these. To conclude, as a modern woman, I am vegetarian by choice but not Vegan as following a Vegan diet needs discipline and planning and I find it more convenient to have a plant and milk-based diet devoid of meat to achieve my health goals."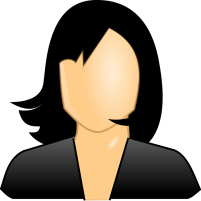 Dr.Bushra Nausheen says: "Vegan Lifestyle comes a long way. In support of animal-free food, with a celebrity like Sonam Kapoor, leading the charge. I've prioritized vegan diet last year when I noted an increase in my weight. Though there are cheat days, slowly I fall in love with the Vegan food which is Nutritious and healthy. Increase rate is noted in some disease like PCOS whose major factor is due improper dietary habits. PCOS can further lead to many other diseases like Cushing syndrome, infertility etc. Even girls of the teenage present with these problems, due to the intake of junk food. The main question is how to deal with this? Switching to Vegan diet for a period of time like a week, months etc. Will help a lot. Start with going vegan for 2-3 days, to notice the change. Though switching vegan doesn't mean that go for crash diets, that will lead to Nutritional deficiency. You can make a cheat day where you can have your favourite food. But don't eat like that's your last day. Did you evaluate your meal ever? It's never late to start a new thing, just choose your diet wisely."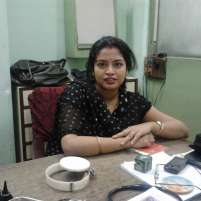 Dr Amrita Basu Misra says: "I am a Bengali and I love my fish, chicken, mutton prawns everything nonveg. I also love the shukto(special Bengali mixed veg with bitter gourd), aluposto and all things green leafy. My answer to this interesting query is Why choose between two great and delicious food group? A vegan lifestyle needs supplements to make up for many of the essential amino acids and several micronutrients that animal food sources have. Ultimately a balanced diet is needed for a healthy happy life, not labels. I choose a balanced, locally available fresh food based diet.That's what works for me."
Uttpal K
Copyright Uttpal K
If you share this post, please give due credit to the author Uttpal K
Please DO NOT PLAGIARIZE. Please DO NOT Cut/Copy/Paste this post
Uttpal K., all rights reserved.
Copyright Notice: No part of this Blog may be reproduced or utilized in any form or by any means, electronic or mechanical, including photocopying or by any information storage and retrieval system, without permission in writing from the Blog Author Uttpal K who holds the copyright.
The #SuperBloggerChallenge2018 is entering its Week 4.
You can post your WEEK 3 entries here: