IMPORTANCE OF FAMILY TIME IN PARENTING
Family is where life begins and love never ends……! Togetherness is a very important ingredient in the family. Creating a bond of love and friendship can only happen when we take the time to do that.  Family time is an important part of a human's life. A healthy relationship among members of a family has healthy individuals too. A family stands only if its roots of love, connections, bond, and relationship are strong. 
Our family plays an important role in parenting. It helps to develop the personality of a child. The more time you spend with your child helps your child to trust you and ensures that they don't get distracted during their teenage years.  The time that we spend with children should be quality time i.e. where are proper interaction, sharing problems, solutions take place. Before reacting to every situation the child and parents should listen to each other carefully. Remember, when you raise a healthy family every day, it is an adventure.
Spending quality time with your child can help you to understand each other's behavioral patterns and qualities.  Toys can never replace attention, so investing time is very important. More money, toys, things won't replace moments stored in memory.  Quality moments are given to family make us more satisfied and contented in life.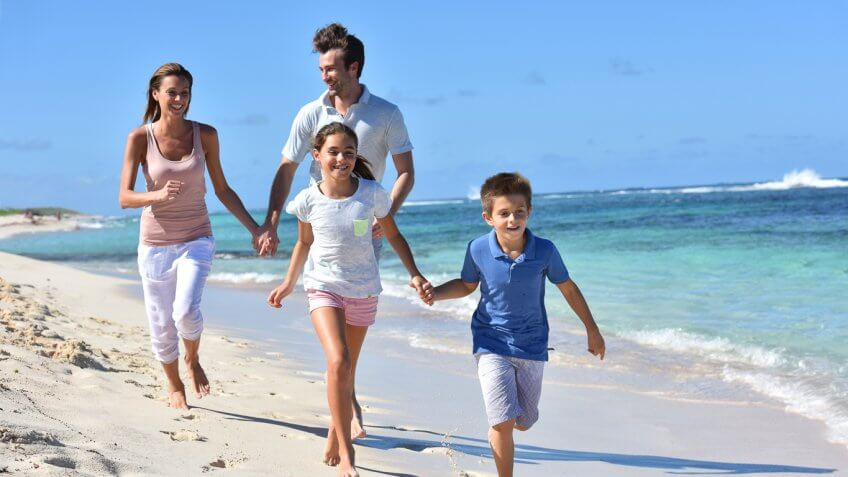 For Parents
For a parent, it is very important that you involve your child in family plans. If some guests are arriving at your place, you can ask them to help you out with certain things like setting a table, chopping vegetables or you can take suggestions from them for the menu. Always keep the interest of your child in mind, it will give you 100% participation from them and in return gives them a feeling of responsibility.
Technology sometimes takes away our family time.  It is very necessary to put our screens down and give some time for fun and activities for our family.  "Your cell phone already replaced the camera, calendar, alarm clock…don't let is replace your family."
A little appreciation from parents can do wonders.  It motivates your child to get involved in the family.  Appreciation given in front of others plays a very crucial role.  Happiness is making your child proud. Give your child freedom and let them take small decisions for the family.  Spending time with family helps in understanding each other's opinions, differences and gives the feeling of assurance and all stand one whenever the need arises.  During simple and easy conversations we can give them a few lessons of life, that'll act as a treasure for them, for the entire life. 
Ways to have family time: 
1) Having at least one meal a day.
2) Playing Together
3) Going for a Vacation.
4) Visiting relatives
5) Cooking together
6) Sharing your memories.
7) Going for shopping.
8) Watching T.V. together
9) Giving time to your child's favorite activity &
10) Giving small surprises.
My Conclusion
Family time plays an important role in making our children aware of family rituals and traditions.  Celebrating festivals together is a great way of socializing and meeting relatives. Never ever regret the time and money that you spend on your family.  Your kids will always have memories of family time and bonding. Always remember one thing that everything you speak and do, your kids are listening and watching you.  How one parent treats the other matters a lot! Be an example for your child how they should treat other people.
Utpal khot
Copyright © Utpal Khot
If you share this post, please give due credit to the author Utpal K
2. Please DO NOT PLAGIARIZE. Please DO NOT Cut/Copy/Paste this post
© Utpal K., all rights reserved.
Copyright Notice: No part of this Blog can be reproduced or utilized in any form. This means electronic or mechanical including photocopying or by any information storage and retrieval system. Please take permission in writing from the Blog Author Utpal K who holds the copyright.