This lockdown session has given us a hard time adapting to the new routine. While it has been continuously messing up with our physical and mental health, it has also hit our skin regime hard. The skincare products which were a few clicks away from us before the lockdown, we don't know whether we are going to get them back ever. People with sensitive skin are the most affected folks because not every skin care product suits their skin the way the earlier ones did. But if you think this is the end of the world and you won't be able to restore your glowing skin, give it a second thought because what you have been looking for is sitting right on your kitchen's shelf — presenting you some home remedies to help you gain your Glowing skin back.
Fruits
Eating fruits can do wonders to your skin in the long run, but you can still turn to fruits if you want instant radiance. However, this time you need to mash the fruit, apply it to your face, and let it sit on your skin for 15 minutes, and you can get instant glowing skin.
Fuller earth
Getting acne or zits is a persisting skin problem for many, and it is too hard to deal with. If you have a pimple problem, you need an active and mild ingredient that has skin-cleansing benefits. And what's better than fuller earth or Multani mitti to treat the root cause of pimple. Mix two tablespoons of fuller earth with one tablespoon of sandalwood powder and add a dash of rose water to form a consistent paste. Apply this to your face and neck and let it sit for 10-15 minutes until it starts drying. Wash it off with cold or lukewarm water and immediately apply a moisturizer when your skin is still damp because Multani mitti also dries out the skin quickly.
Lemon Juice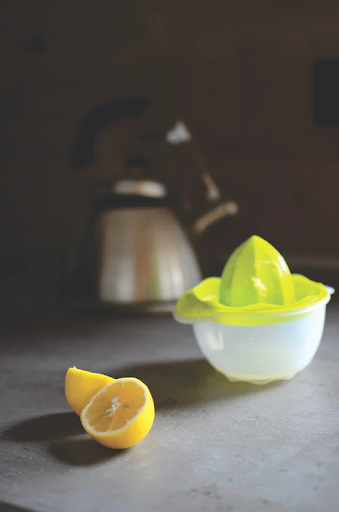 Lemon is a popularly known natural bleaching agent. Mix a few drops of freshly squeezed lemon juice to rose water and store this mixture in a spray bottle. Refrigerate it and spray it on your face frequently. After frequent and prolonged use, you will get surprised by its results.
Potato Juice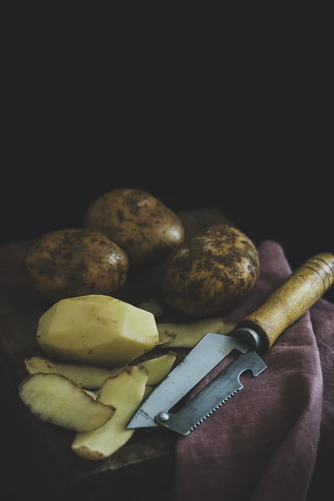 Potato juice is the right ingredient to treat scars. Grind or grate half a potato and squeeze the juice. Apply potato juice to your face and let it dry. Wash it off with normal water.
Utpal Khot
Copyright © Utpal K
1. If you share this post, please give due credit to the author Utpal Khot
2. Please DO NOT PLAGIARIZE. Please DO NOT Cut/Copy/Paste this post
© Utpal K., all rights reserved.
Copyright Notice: No part of this Blog may be reproduced or utilized in any form or by any means, electronic or mechanical including photocopying or by any information storage and retrieval system, without permission in writing from the Blog Author Utpal Khot who holds the copyright.