Becoming a fitness freak to be healthy is not crucial. You can have a healthy lifestyle without the need to become a fitness freak. All that you need is a schedule and the willingness to keep your body fit. There are some basic healthy practices that you can include in your life, and it will be a good life. Read the article and know how you can keep your healthy lifestyle.
Get proper sleep.
Your body must get enough sleep after a day of hustle. Even if you haven't been giving your body too much trouble throughout the day, giving it a proper 8-hour sleep is necessary. While your body is sleeping, your mind is in a relaxed state as well. Sleep gives your mind the energy to keep your senses awake when you are finally ready to start the day.
Go for a walk.
If your schedule allows you to go for a morning walk, nothing better than that. But if it seems like a huge task for you in the morning, get walking in the evening. It can give your body and mind the physical activity it needs, and what is better than a walk in nature, right?
Say MAYBE to junk food.
Saying no to junk food is not everyone's cup of tea. So if you are not able to fully limit your cravings when it comes to junk food, then at least try not to eat it frequently. On the other hand, if you try to incline yourself towards a healthy diet, the results will be noticeable and motivate you even more.
Drink more water.
Staying hydrated will keep your body healthy and your skin glowing. However, you shouldn't forget that a human body is 70% water, so it is better to keep it hydrated. Dehydration can cause so many issues like nausea, headache, fatigue, and many more.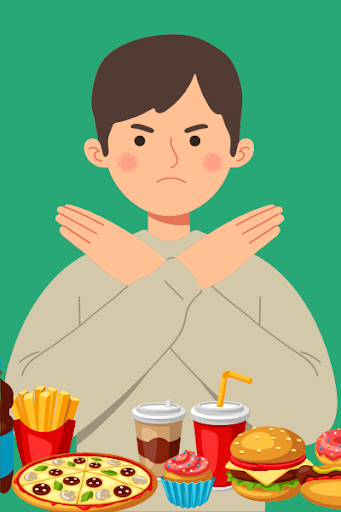 Surround yourself with good energy.
As much as you focus on your physical health, it is crucial to keep your mind sane. It will be possible only with the help of people and the energy around you. If you can stay happy and let out your feelings, it will keep your mental health great and thriving. So seek comfort in people rather than alcohol, it will give better results.
Conclusion
Since corona struck our lives, everyone has become so inclined over keeping themselves healthy. So if you want the same, be sure to use the suggestions we have mentioned. We bet they can be a lot of help.
Utpal Khot
Copyright © Utpal K
1. If you share this post, please give due credit to the author Utpal Khot
2. Please DO NOT PLAGIARIZE. Please DO NOT Cut/Copy/Paste this post
© Utpal K., all rights reserved.
Copyright Notice: No part of this Blog may be reproduced or utilized in any form or by any means, electronic or mechanical including photocopying or by any information storage and retrieval system, without permission in writing from the Blog Author Utpal Khot who holds the copyright.