Hello, friends and aspiring bloggers to the #SuperBloggerChallenge2018,
Here's your friend and host UK welcoming you to the Super Blogger Academy!
Disclaimer: Everything I share in this series is based on the knowledge I gained from years of blogging. So, I don't claim or offer any guarantee regarding the results that you will gain from this challenge.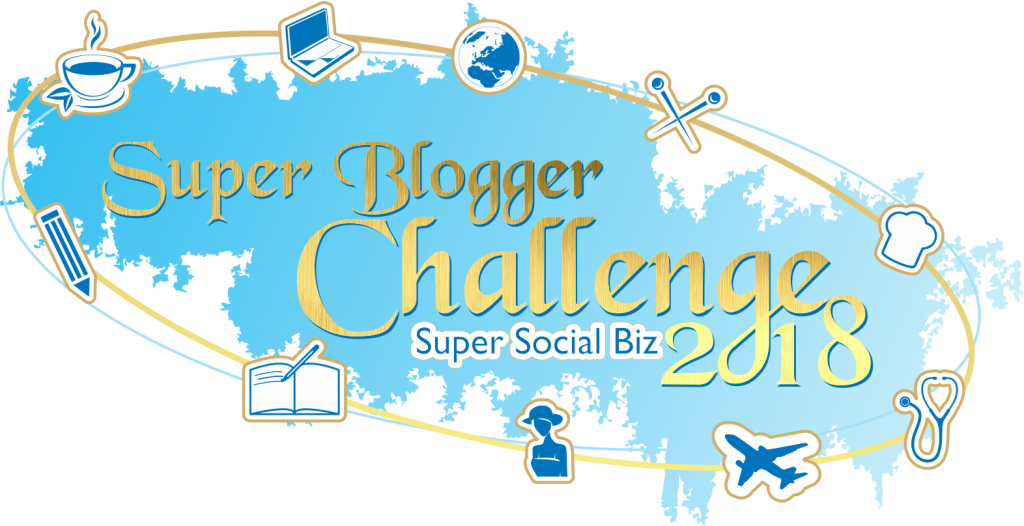 Blogging is a medium and if you are able to connect with the audience, you can easily find ways to attract brands and monetize your blog eventually. The aim of the Super Blogger Challenge is to help the aspiring bloggers to become financially independent. However, like any other profession, blogging also requires hard work and dedication.
Besides the hard work you put it to create those helpful posts, you also need to learn the skill of networking with fellow bloggers.
Networking and socializing with other bloggers will help you learn more about the industry and you may also come across sponsors on the way. Bloggers with good networks also get invited to the relevant events and these events are really helpful in gaining more attention.
Welcome to Super Blogger Challenge
Important: The video cheatsheets and resources offered in our Super Blogger Academy is exclusively for the members who are the part of the Super Blogger Challenge. Sharing these resources with the public is strictly prohibited.
The TOP 5 for Week 1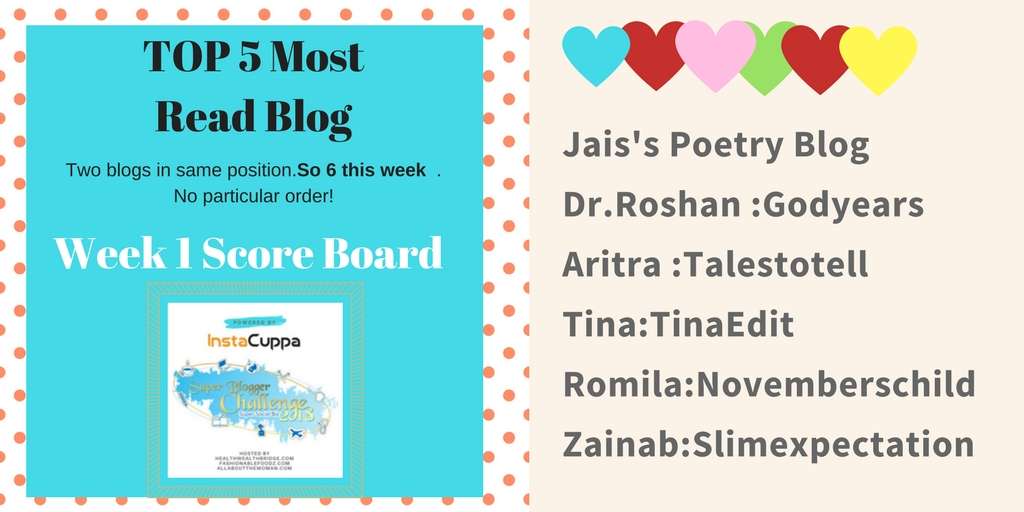 Super Blogger Challenge Week 2 Tutorial
Week 3 Challenge Topics by Celebrity Chef Vicky Ratnani
As well as response to sudden prompts
Your work this week
1) Download the pdf by clicking here or on the picture below
.Read it, draft your posts Ask us questions by emailing back or on WhatsApp
2) Update this form with your Location, twitter handles, and Blog DA s (Check DA )
3) Linky will be open from 16th midnight on this page.
4) The voting option will be open on it too.
5) Commenting on all 3 host blogs is a must as soon as you post your blog on linky.Feel free to read as many or as little as you wish. Reading is a necessary part of growing as a writer so it's your call.
6) Watch the 3 Videos by us.It will help you understand the why of this challenge better.
(You need to make your video unlisted to get the embed code)I need your page link now to schedule the newsletter.
Thanks to Dr. Amrita and Dr. Bushra to make me a part of this hunt for the Super Blogger. Our sponsor also showed faith in us and the friends took it to the next level.
That's a magical circle of wonderful people.
Write with us friends and may you all be winners in your own way.
Click the link up button below to submit your posts this week.
Read all 3 hosts posts (must).
Read any other posts, as many as you wish. Share on Twitter (must) with #SuperBloggerChallenge2018 #InstaCuppa as tags and mentioning @instacuppa and all three hosts (@foodietweeter @drbushra_aatw @misra_amrita).
Go through the rules to understand it better!
The password is in the email.
Enter your post here:
Week 1

Week 2

week 3

week 4

Enter your post here:
Finished Week 1

Done Week 2

Week 3

Challenge Week 4

Interesting Week 5

Super Week 6