Indian cuisine has a diverse menu and to be honest, there is an overwhelming variety of food items to choose from.  Therefore, when you are ordering in, you can end up ordering the wrong type of dish for yourself. This article is all about a few tips to remember while ordering food from restaurants so that you end up having a good food experience.
First things first, upon looking at the menu, If you happen to be unfamiliar with any of the terms, then you must ask the waiter about the ingredients. Please do not hesitate. Alternatively, you could also look up on the internet about the dish. You do not want to be a  vegetarian and up up ordering non-vegetarian dish, do you? 
Here are some other tips to remember while you are ordering food…
The Rating
The rating of the restaurant must be kept in mind while ordering food or for going for dine in. Earlier, you had you rely on recommendations by family and friends. Later on came food guides like The Times Food Guide. However, these days, thanks to the internet and smartphone, you can rather easily look for the restaurants with the best ratings available in your area. Not only the general aspects like taste, presentation etc but also particular dish recommendations can be found on various websites and mobile apps.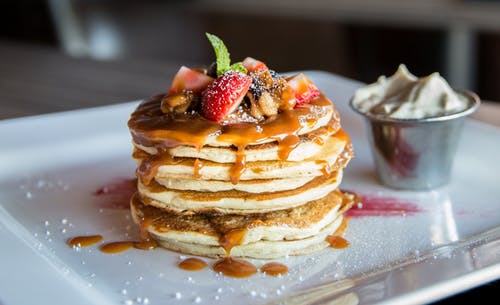 The Particular Cuisine that a restaurant serves
For instance, we would often go to Bercos or Mainland China if we wanted to eat Chinese. For spicy Punjabi food, Pind Baluchi remained the first restaurant of choice. So, depending upon which cuisine you are craving on a particular day, you can choose a restaurant that specializes in certain cuisines like Ilatian. Mughlai, Chinese or Japanese.
While most restaurants do serve multiple cuisines..There is no denying that restaurants that serve a particular cuisine are the best in class in terms of taste, aroma and presentation. You cannot expect the dosa to be an excellent option everywhere.
Vegetarian and Non-Vegetarian Food preference of your company  
A place, rich in kebabs or other meat dishes shall not have too many vegetarian items on the list. Therefore, if you are going with people who mostly prefer Veg food, it makes no sense to go to a non-veg barbeque and leave them with only a handful of choices to order from. Similarly, if you are Vegan, you would want to make sure that you find a restaurant that serves Vegan food, in particular. People have different food choices like hardcore non-beg food or sea food lovers etc. So, find restaurants that are in sync with your likes.
Street food is best served in stalls and thelas
Indian food is incomplete without street food including Pao Bhaji, Masala Chaat, Pani-Puri, Dahi Vada, Vada Pao and other such snacks. No points in guessing that the bhel puri you order in from a restaurant, if at all it is available, cannot beat the bhel of a thela wala. So, if you want to relish authentic street food order in or walk to stalls, snacks bar corners or thellas.
Ask the staff for recommendations
It is not hard to ask the staff of the restaurant for the best dishes served in a particular place. Also, some restaurants have a concept of "Today's special". Also, sometimes you can make certain clarifications regarding the dishes you are confused about. For instance, if the menu simply says, Manchurian, you can ask the staff if it is with gravy or dry. If you are allergic to a particular ingredient, you can place a request not to include it in your dish.
You can request the restaurant to customize the quantity of spice in your food. This communicatiom with the staff will lead to a pleasant experience of eating out.
The number of people
Depending upon the number of people, it a good practice to ask the server about the quantity of a particular dish. This helps assess how many plates to order. It also helps you to avoid wastage of food and money.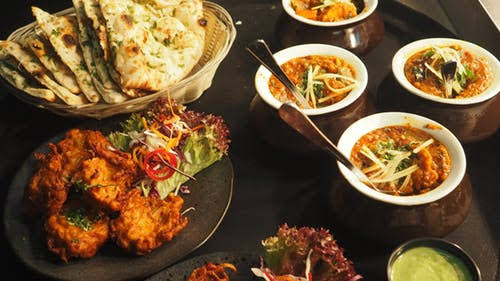 These are a few tips to remember while ordering Indian food in restaurants and even online.
Utpal Khot
Copyright © Utpal K
1. If you share this post, please give due credit to the author Utpal Khot
2. Please DO NOT PLAGIARIZE. Please DO NOT Cut/Copy/Paste this post
© Utpal K., all rights reserved.
Copyright Notice: No part of this Blog may be reproduced or utilized in any form or by any means, electronic or mechanical including photocopying or by any information storage and retrieval system, without permission in writing from the Blog Author Utpal Khot who holds the copyright.