Famous Street Foods of Major Indian Cities
India is a multicultural nation and with the different castes, communities and regional variations come the variety in cuisines. Every city out there is certain typical dishes to relish. The variety of street foods available in India is huge! Street foods are those which are readily sold in public places, in fares, roadside stalls, and shops. These are a type of fast food that can be enjoyed at any time of the day. The peculiarity of street foods is that they are filling, cheap and tasty! At times, even luxury restaurants cannot beat the zesty flavors and the thrill of enjoying these quick foods in open streets. Let us have a look at some of the famous street foods of major Indian cities.
Chole Bhature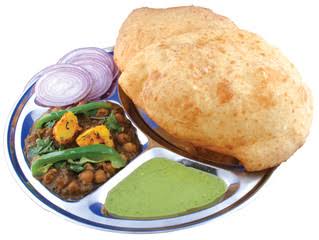 Delhi, the capital of India is home to many street foods but one that dominates happens to be the Punjabi Chole Bhature. Bhaturas are fluffy bread made of Maida that is deep fried. The Choley or Pindi chana enjoyed with Bhaturas are made in pure Desi Ghee and contain a typical blend of spices called the Chana Masala which renders this dish its yummy, spicy flavor. These are often served with raw Onions and a tangy Mango pickle. You can find Chole Bhature being sold everywhere in Delhi, right from roadside vendors to stalls to the best of multi-cuisine restaurants. Other major street foods that you can enjoy in Delhi are Papri Chaat and Rajma Chawal.
Litti Chokha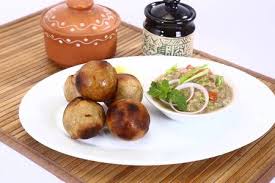 This dish from Bihar is the soul food of the people, out there. So, if you happen to be in Bihar, especially Patna, do not miss the chance of trying out this one. The Litti looks a lot like Baati from Rajasthan but it is not made out of the same ingredients. Litti is made of Sattu. The choka or sabji enjoyed with the Litti is made of Potatoes, Tomatoes, and Brinjal.
Vada Pav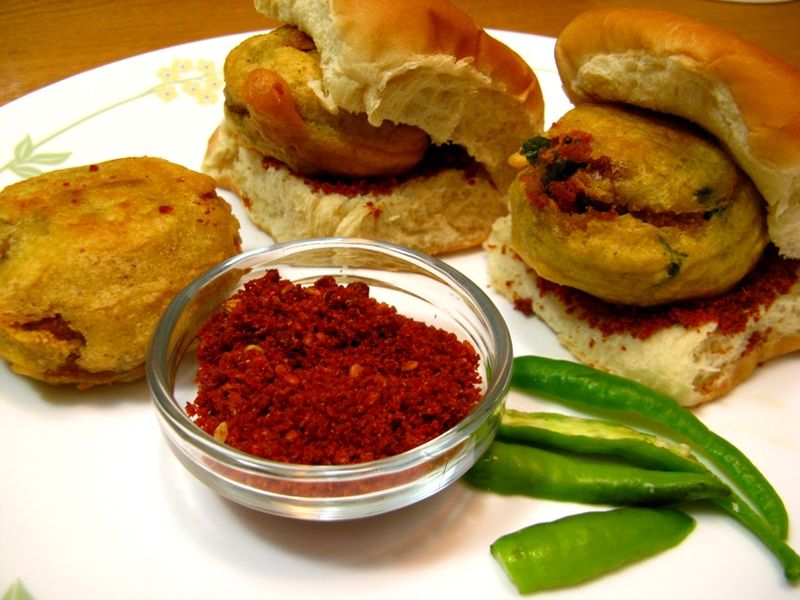 It is highly unlikely that you have not heard about Vada Pav if you have ever been to Mumbai. Vada Pav is basically, an Indian burger. This one basically has fried Potato dumplings that are served in a bun. The spicy Red and Green chutneys and fried hot Chilies served along with Vada are what give it an Indian touch!
Jaipuri Pyaaz Kachori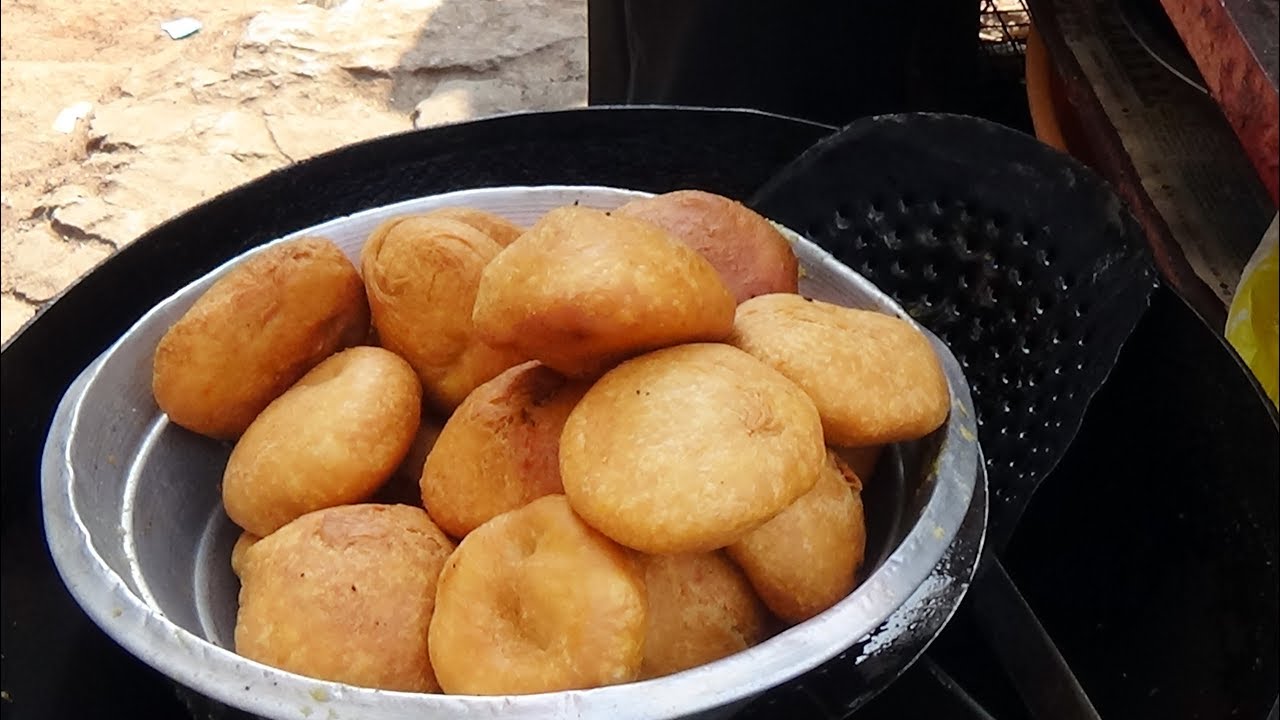 The Royal Rajasthan is famous for its delectable cuisine. Rajasthan offers various yummy street foods out of which, the Jaipuri Pyaaz Kachori stands out. This one is different from the regular kachoris as it is stuffed with fried Onions and hot spices and is enjoyed with Aloo ki Sabzi.
Egg Rolls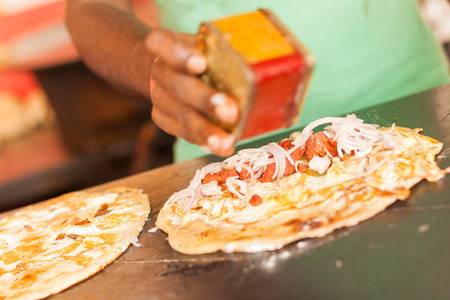 Kolkata is well known for its Eggrolls. The egg roll is basically fried egg that is wrapped inside a Paratha. Egg rolls are accompanied by dips or Chutneys and you can find them at every food stall.
Conclusion
If you are a tourist or get to travel a lot for work, we would really recommend that you try out these street foods, at least once. The street food thelas or joints offer these quick snacks at really affordable prices. Which street foods do you love the most? Share your answers with us in the comments below…
Uttpal K
Copyright © Uttpal K
1. If you share this post, please give due credit to the author Uttpal K
2. Please DO NOT PLAGIARIZE. Please DO NOT Cut/Copy/Paste this post
© Uttpal K., all rights reserved.
Copyright Notice: No part of this Blog may be reproduced or utilized in any form or by any means, electronic or mechanical including photocopying or by any information storage and retrieval system, without permission in writing from the Blog Author Uttpal K who holds the copyright.