India, known for its diverse culture, rich heritage, and stunning landscapes, has always been a dream destination for travelers. The Indian Railways, often referred to as the lifeline of the nation, has played a significant role in connecting the length and breadth of the country. In recent years, the introduction of the Vande Bharat Express has transformed the way people travel within India. In this blog post, we will explore the features and benefits of traveling on the Vande Bharat Train over regular trains in India.
The Vande Bharat Express: A Glimpse of the Future
The Vande Bharat Express, also known as Train 18, represents a paradigm shift in Indian railway travel. This cutting-edge, semi-high-speed train was inaugurated in February 2019 and has since become a popular choice for both domestic and international travelers. Here are some of its remarkable features and benefits:
1. Speed and Efficiency
One of the most significant advantages of the Vande Bharat Express is its speed and efficiency. Running at an average speed of 160 km/h, it covers long distances in significantly less time than traditional trains. This allows travelers to reach their destinations faster, making it an excellent option for business travelers and tourists with limited time.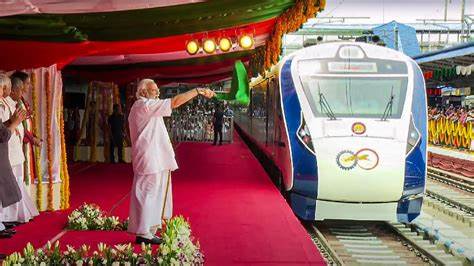 2. State-of-the-Art Interiors
The Vande Bharat Express boasts modern and comfortable interiors. The spacious, ergonomically designed seats provide ample legroom and come with adjustable headrests and armrests. The train also offers wheelchair-friendly seating, making it accessible to all passengers.
3. Enhanced Safety
Safety is a top priority on this Train. The train is equipped with advanced features like automatic doors, fire-resistant materials, and emergency braking systems. These measures ensure a safe and secure journey for all passengers.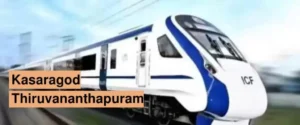 4. Eco-Friendly Travel
The Vande Bharat Express is designed with sustainability in mind. It features regenerative braking systems that save energy, LED lighting to reduce power consumption, and bio-vacuum toilets that use less water. Traveling on this train is not only convenient but also environmentally friendly.
5. On-Board Entertainment
To make the journey more enjoyable, the Vande Bharat Express offers on-board entertainment systems. Passengers can access Wi-Fi, watch movies, and stay connected with loved ones throughout the journey.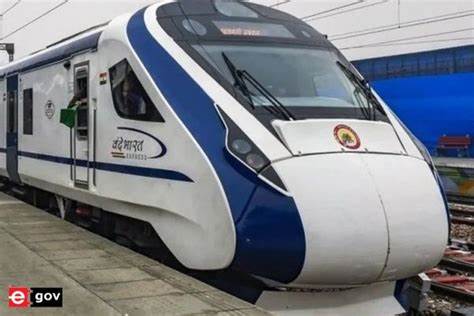 6. Delicious Cuisine
One of the highlights of traveling on this Train is the delectable cuisine served on board. The train offers a variety of culinary delights, including regional dishes, ensuring that passengers can savor the diverse flavors of India during their journey.
7. Punctuality
The Vande Bharat Express means punctuality. Thanks to its advanced technology and dedicated tracks, delays are minimal, allowing passengers to plan their itineraries with confidence.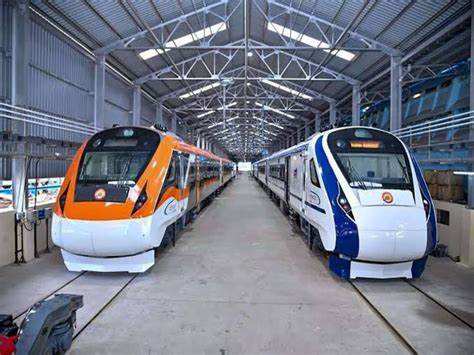 8. Accessibility
The train connects major cities and tourist destinations across India, making it easy for travelers to explore the country's cultural and natural treasures. With comfortable seating and accessibility features, it is an excellent choice for both domestic and international tourists.
Conclusion
The Vande Bharat Express has redefined train travel in India, offering speed, comfort, and safety that rival international standards. Whether you're a business traveler on a tight schedule or a tourist eager to explore India's wonders, this train provides a superior travel experience compared to regular trains. Its modern amenities, eco-friendly initiatives, and dedication to passenger satisfaction make it a compelling choice for your next Indian adventure. So, hop on board the Vande Bharat Express and experience the future of Indian rail travel. Your journey will be as memorable as the destinations you'll explore along the way.
Utpal Khot
Copyright © Utpal K
1. If you share this post, please give due credit to the author Utpal Khot
2. Please DO NOT PLAGIARIZE. Please DO NOT Cut/Copy/Paste this post
© Utpal K., all rights reserved.
Copyright Notice: No part of this Blog may be reproduced or utilized in any form or by any means, electronic or mechanical including photocopying or by any information storage and retrieval system, without permission in writing from the Blog Author Utpal Khot who holds the copyright.