Hola, fellow travelers! Are you ready to join us on a journey that blends your passion and travel? If yes, we've got you covered! Are you ready for a thrilling journey that will fuel your wanderlust and ignite your soul with passion? Join me in the world of purposeful travel, and let's create unforgettable memories together! Let's combine your passion with your Travel Plans.
Discover Your Passionate Path:
What floats your boat? Is it art? History? Wildlife? Cuisine? Channel your inner detective and explore the options. Sometimes the best answers are not found outdoors; they're found within. Follow your heart and let it guide you!
Research, Plan, Get Inspired:
Ready to add some fuel to your wanderlust fire? Dive into blogs, documentaries, and books that speak to your passions. Immerse yourself in stories that whisk you away to magical places. Don't wait for inspiration – let it be your trusty compass that leads the way!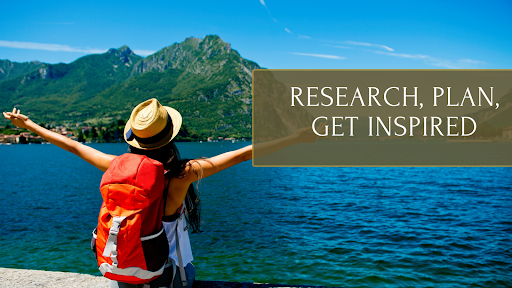 Connect with Local Experts and Communities:
Psst…I've got a secret. The locals hold the key to the ultimate adventure! Look out for passionate experts, artists, and activists who share your interests. Connect, ask for recommendations, and unlock hidden doors. Discover the world through their unique perspective.
Give Back:
Volunteer, Make a Difference: Yay, you're making a difference! Volunteer and join community projects that align with your passions. Build, teach, and conserve. Your actions count and create beautiful memories that warm your heart and change people's lives.
Embrace Authentic Experiences:
Ready for a magical mystery tour? The tourist traps can wait – it's time to explore hidden gems! Savour delicious local flavours, dance to ancient rhythms and learn traditional crafts. Be yourself, embrace authenticity, and make lifelong friends!
Document Your Journey:
Try to share and inspire, all while following your passion. Freeze this moment! Capture the magic with a travel journal, breathtaking photos, or a creative blog. Share your story and inspire others to embark on their journey! Let your passion for travel and the world set hearts on fire!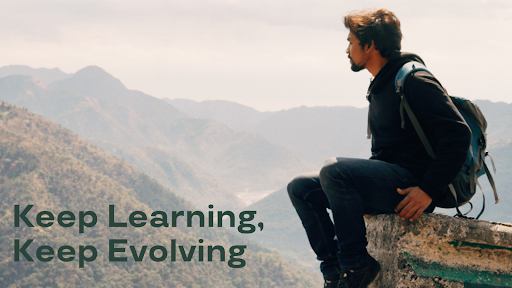 Keep Learning, Keep Evolving:
Adventure fuels your growth! Learn from every experience, push your assumptions, and expand your horizons. Embrace your passions and watch them evolve, guiding you towards new discoveries. The adventure never ends!
Conclusion:
Fellow travelers, purposeful travel weaves your passions into unforgettable adventures. Embrace this beautiful journey, enrich your life, and leave a positive mark wherever you go! Combine your passion with your Travel Plans. So procrastinate no more, let your passions lead you, and embark on a brilliant adventure! Bon voyage!
Utpal Khot
Copyright © Utpal K
1. If you share this post, please give due credit to the author Utpal Khot
2. Please DO NOT PLAGIARIZE. Please DO NOT Cut/Copy/Paste this post
© Utpal K., all rights reserved.
Copyright Notice: No part of this Blog may be reproduced or utilized in any form or by any means, electronic or mechanical including photocopying or by any information storage and retrieval system, without permission in writing from the Blog Author Utpal Khot who holds the copyright.