Diwali, the festival of lights, is one of the most significant and anticipated festivals in India. It's a time for families to come together, exchange gifts, and celebrate the victory of light over darkness. As the festival approaches in 2023, the world of fashion in India is abuzz with excitement. Diwali fashion trends for this year are all about embracing the vibrant and diverse cultural heritage of the country. The traditional and contemporary blend seamlessly to create a fashion tapestry that mirrors the spirit of Diwali itself.
Traditional Elegance with a Contemporary Twist
Traditional wear continues to reign supreme during Diwali, and this year is no exception. Women often opt for elegant sarees or stunning Anarkali suits, which are known for their timeless appeal. However, the key to Diwali fashion in 2023 is infusing a contemporary twist into these classics. Designers are incorporating modern elements like off-shoulder blouses, asymmetrical hemlines, and bold color combinations to revamp traditional silhouettes. Intricate hand-embroidery, zari work, and mirror detailing are also being used to add a touch of opulence to the outfits. Men, too, are gravitating towards fusion wear, combining classic kurta pyjamas with Nehru jackets or embroidered waistcoats for a fresh and stylish look.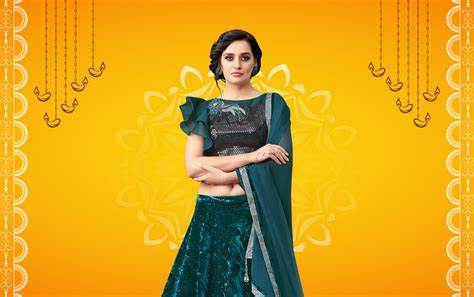 The Power of Sustainable Fashion
One notable shift in Diwali fashion for 2023 is the growing emphasis on sustainability. India's rich textile heritage has paved the way for sustainable and eco-friendly fashion choices. Many consumers are now seeking out outfits made from organic fabrics like khadi, handloom silk, and bamboo silk. These eco-conscious options not only celebrate India's traditional craftsmanship but also support local artisans and reduce the fashion industry's environmental footprint. Embracing sustainable fashion for Diwali is not just a style statement but also a way to contribute to a better future for the planet.
Accessorizing for the Festive Season
Diwali fashion isn't just about the clothing; it's also about the accessories that complete the look. Intricately designed jewelry plays a pivotal role in enhancing the Diwali attire. Kundan and polki sets, adorned with semi-precious stones, continue to be a favorite among women. However, the trend in 2023 is towards lighter and more versatile jewelry options. Statement chokers, oversized jhumkas, and stackable bangles are all the rage this season. For men, ethnic brooches, pocket squares, and embroidered mojaris (traditional Indian footwear) are ideal choices to elevate their festive look. The final touch is often given by donning a fragrant garland of marigold or jasmine flowers, a quintessential Diwali tradition.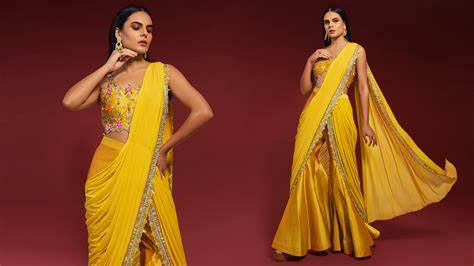 In conclusion, Diwali fashion in India for 2023 is an exciting fusion of tradition and modernity. It's a celebration of the nation's rich cultural heritage, with a strong emphasis on sustainability. The diverse and vibrant fashion landscape of India ensures that there is something for everyone, whether you prefer timeless elegance, contemporary twists, or eco-friendly choices. As the festival of lights draws near, India's fashion scene is lighting up with creativity and style, making Diwali 2023 a truly fashionable and memorable occasion.

Utpal Khot
Copyright © Utpal K
1. If you share this post, please give due credit to the author Utpal Khot
2. Please DO NOT PLAGIARIZE. Please DO NOT Cut/Copy/Paste this post
© Utpal K., all rights reserved.
Copyright Notice: No part of this Blog may be reproduced or utilized in any form or by any means, electronic or mechanical including photocopying or by any information storage and retrieval system, without permission in writing from the Blog Author Utpal Khot who holds the copyright.