The Event
28th Jan 2017 saw a small meet up at the APB Food Book Club at APB Studio Andheri. Renowned Food Blogger Kalyan Karmakar of @Finely Chopped giving some insights about his newly launched book – The Travelling Belly. The meet was to celebrate the success of his book along with tasting some Bengali delicacies specially curated for this event by Peetuk Catering
How it unfolded
Rushina MG was at her ever best doing a short interview of the man of the moment. The conversation starts from Mumbai street food and goes on to Kolkata. It is slowly lingering to the old Calcutta and its by-lanes for some of its very old and popular dishes. Kalyan explains the depth and importance of the Bengali cuisine in his style as each specialty dish takes its turn at our tables. He explains in details about the dish. While doing so, his gaze somewhere goes back on the Streets of Kolkata and he smiles. In spite of being in Mumbai for a good number of years now, his love for bengali food is still showing prominently.
I met a few fellow food bloggers at the event and we all joined in to taste the awesome dishes served. From the Jhalmuri to the Egg Devil Kheema to the Kheer Patishapta, everything was mouth watering.
Aam Pannah Sharbat ( Raw Mango Juice with some salt )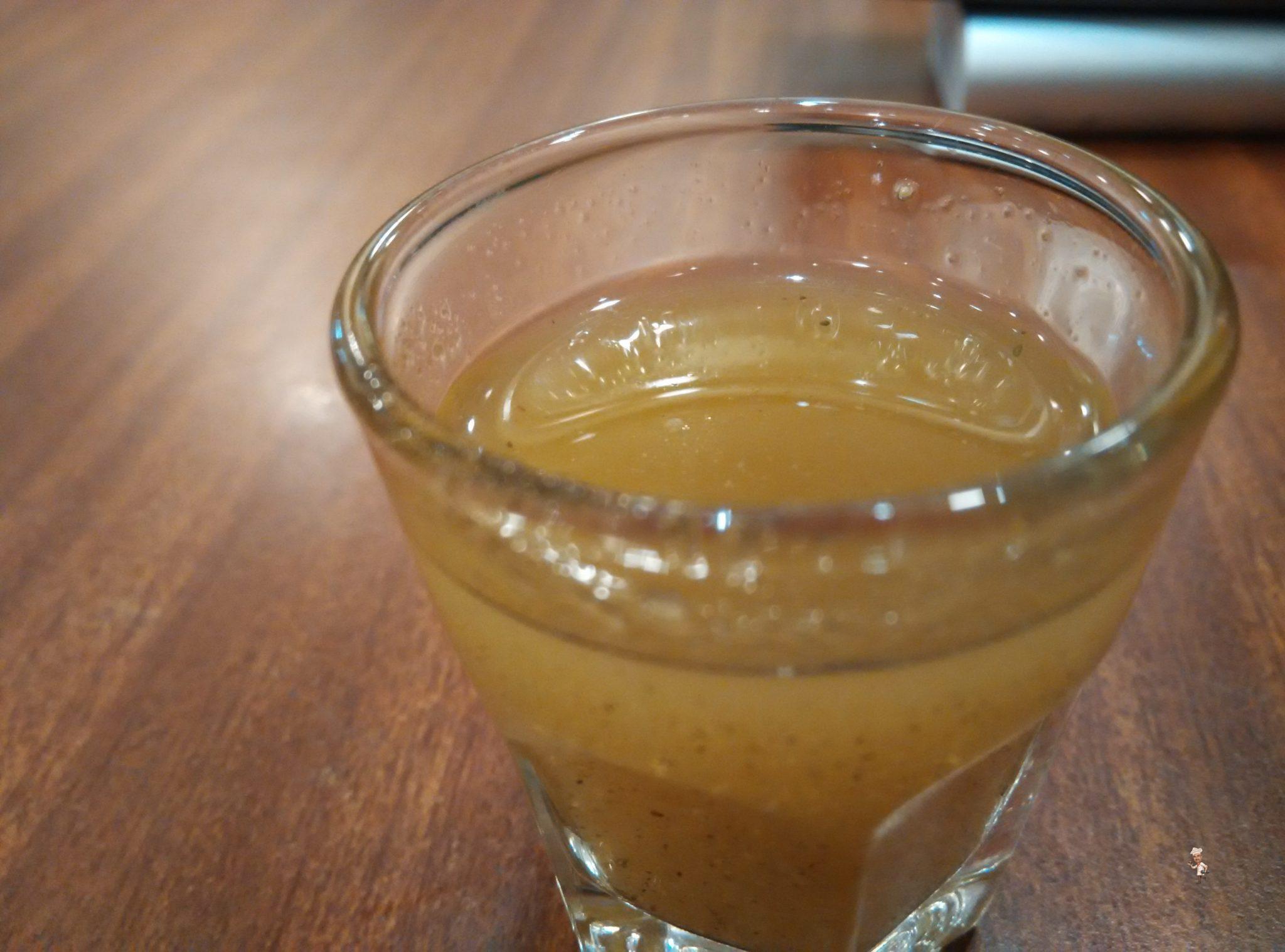 Jhal Muri (Puffed Rice snack)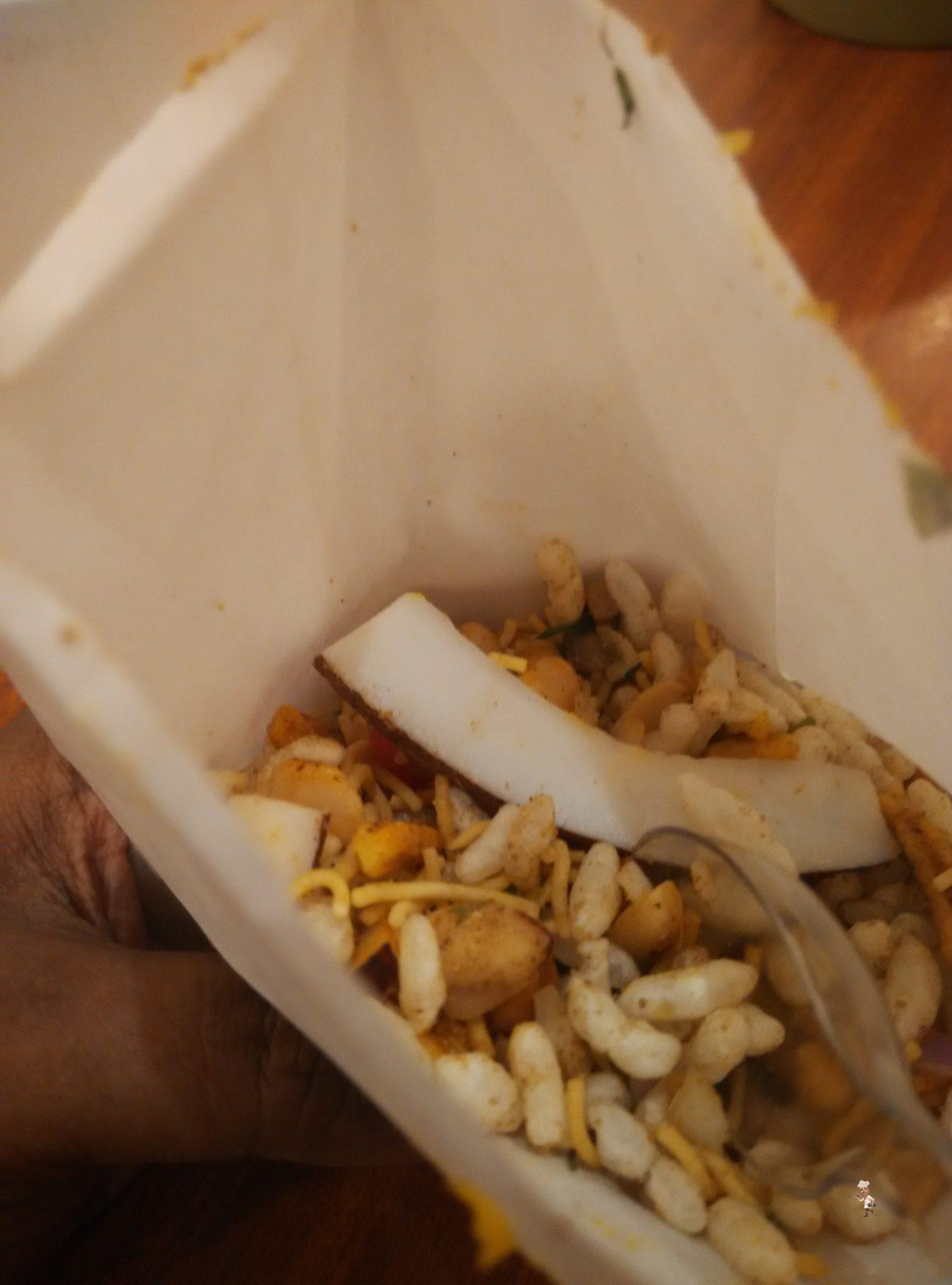 Mochar chop (made of Banana Blossom flower) and Kashundi (mustard paste/sauce)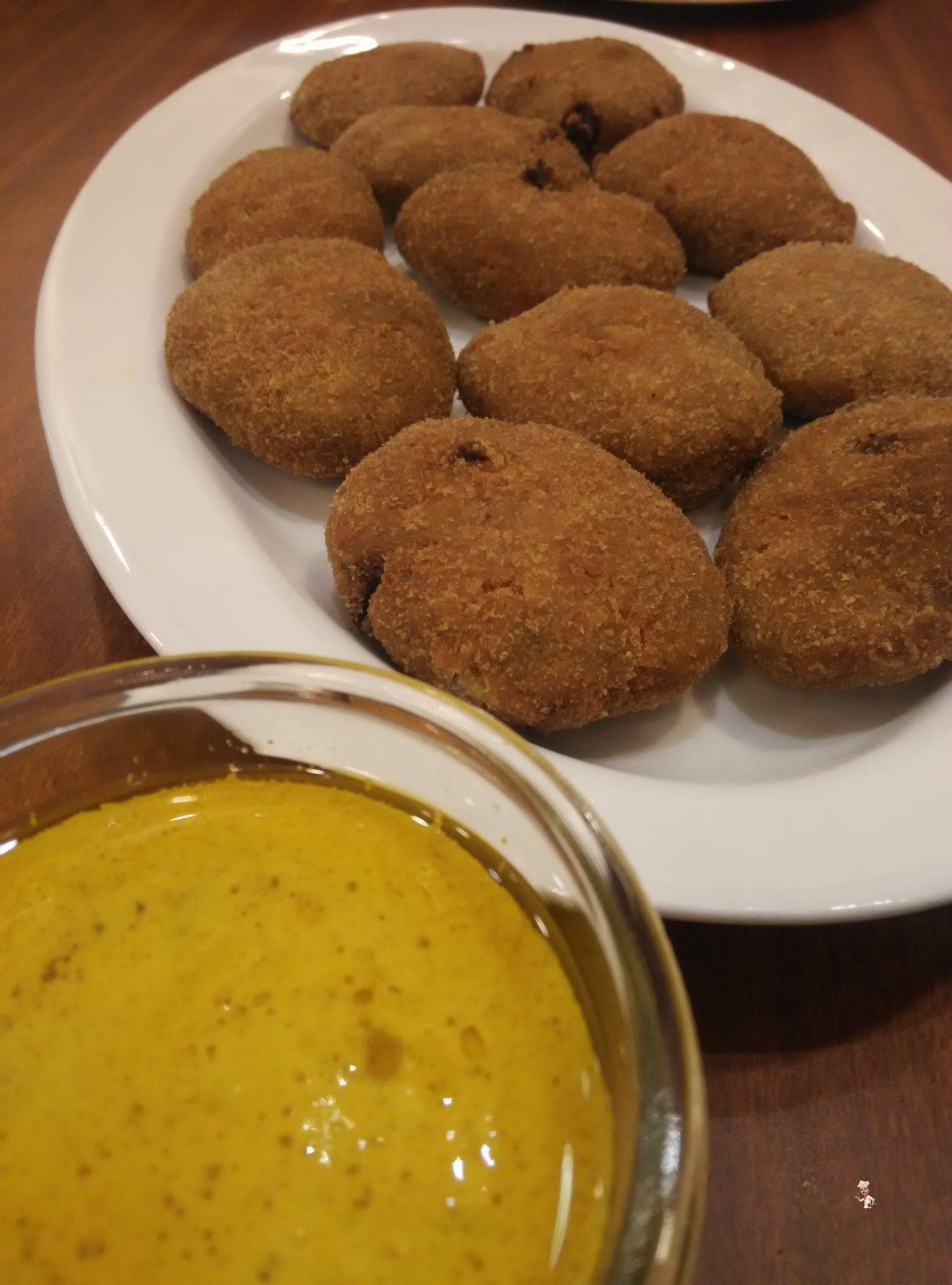 Egg Devil Kheema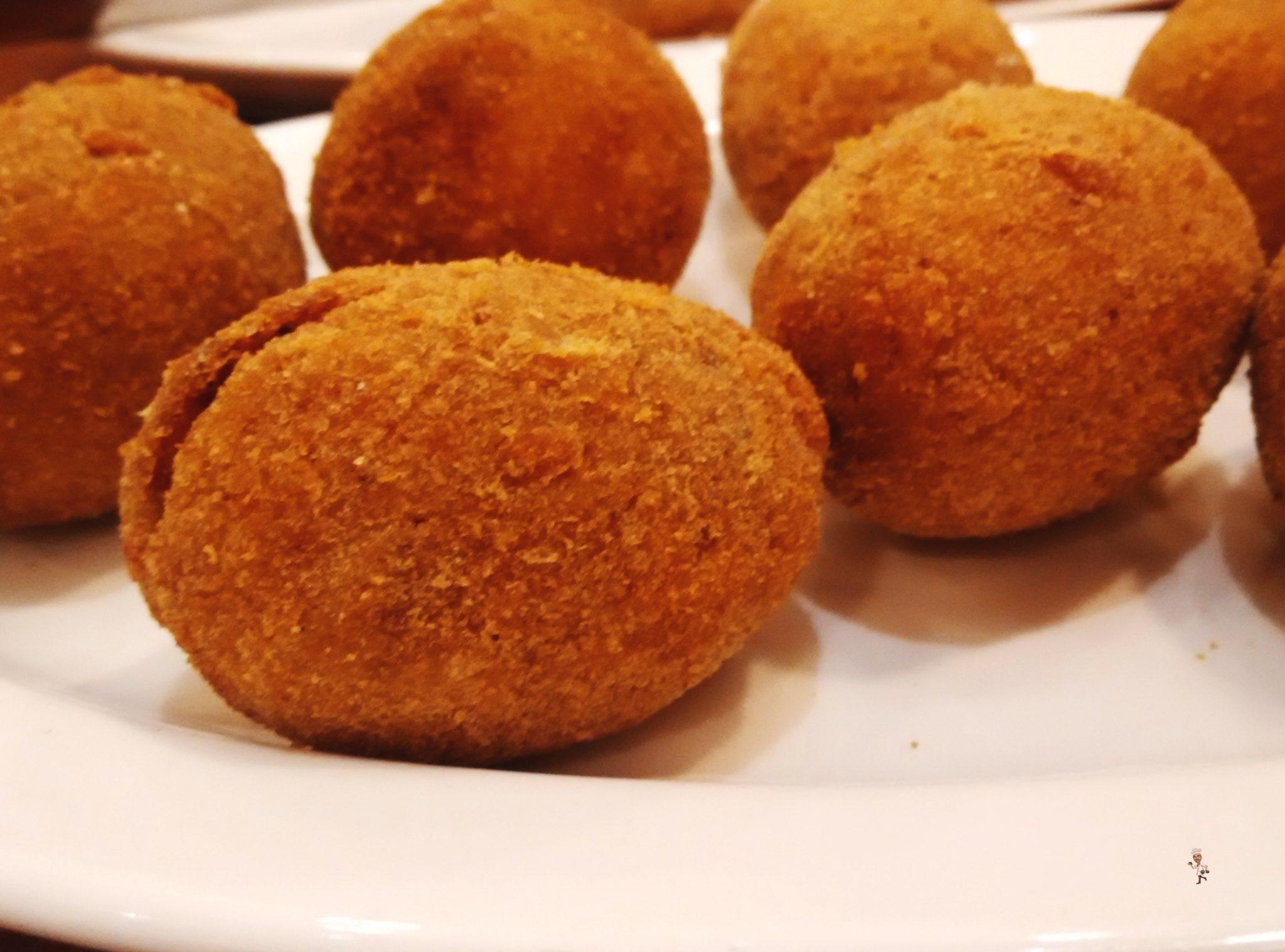 Fish Fry (using Bengali Bhetki Fish or Bhola Bhetki Fish Fillets)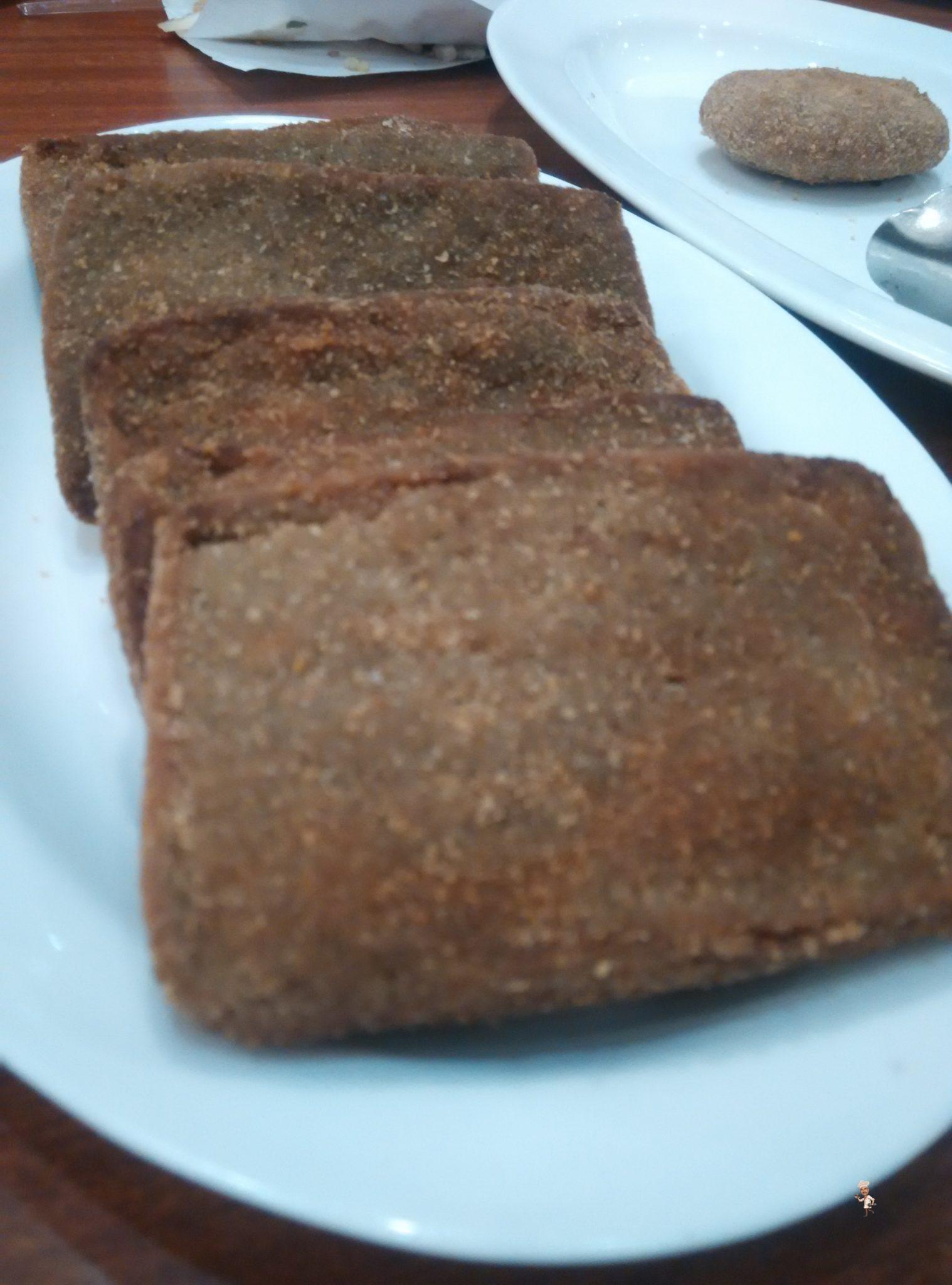 Koraisupir kochuri ( stuffing of Green peas in Indian Bread Kochuri)and Aloor Dum (A Veg dish of Potatoes)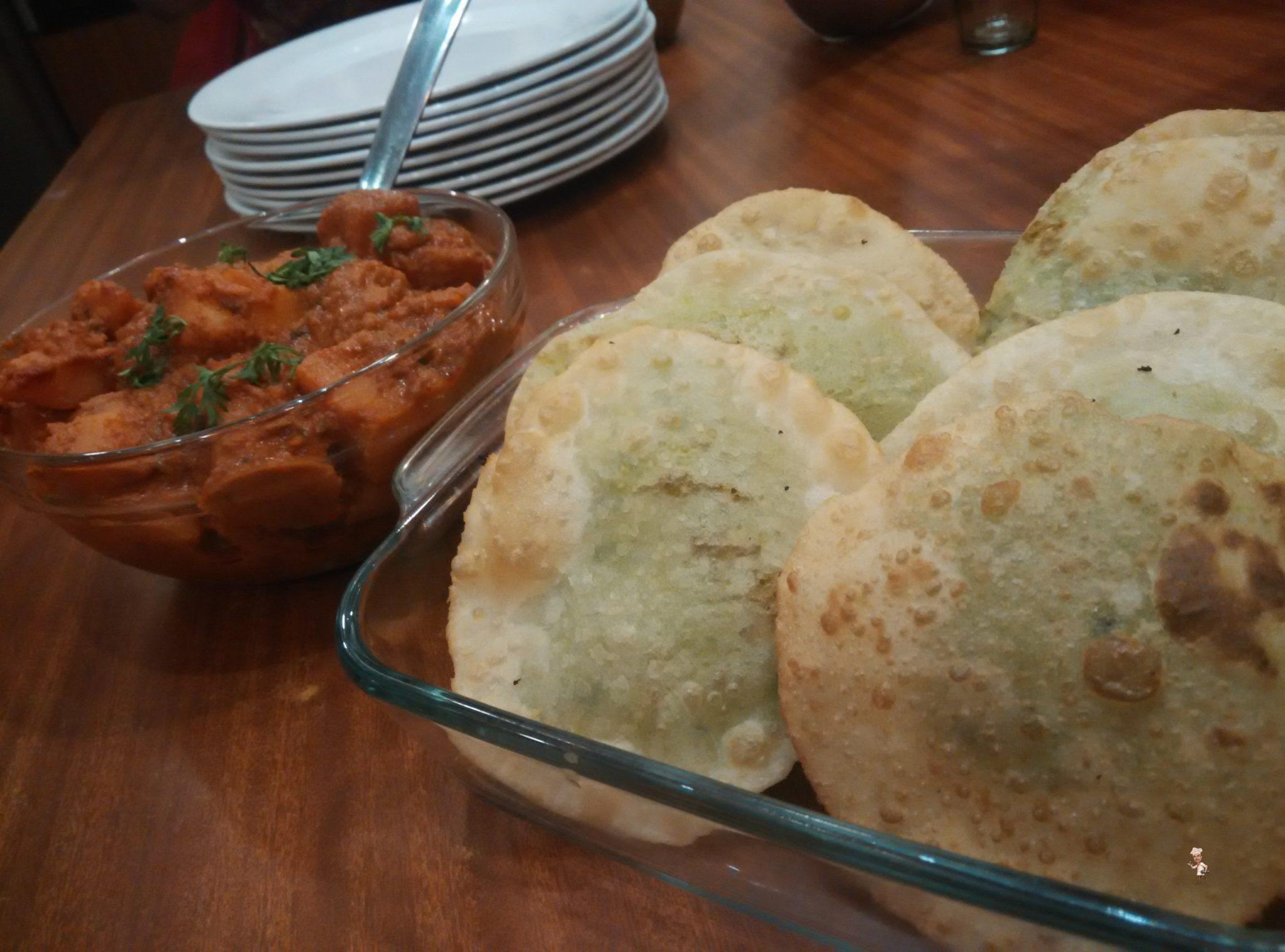 Kheer Patishaptha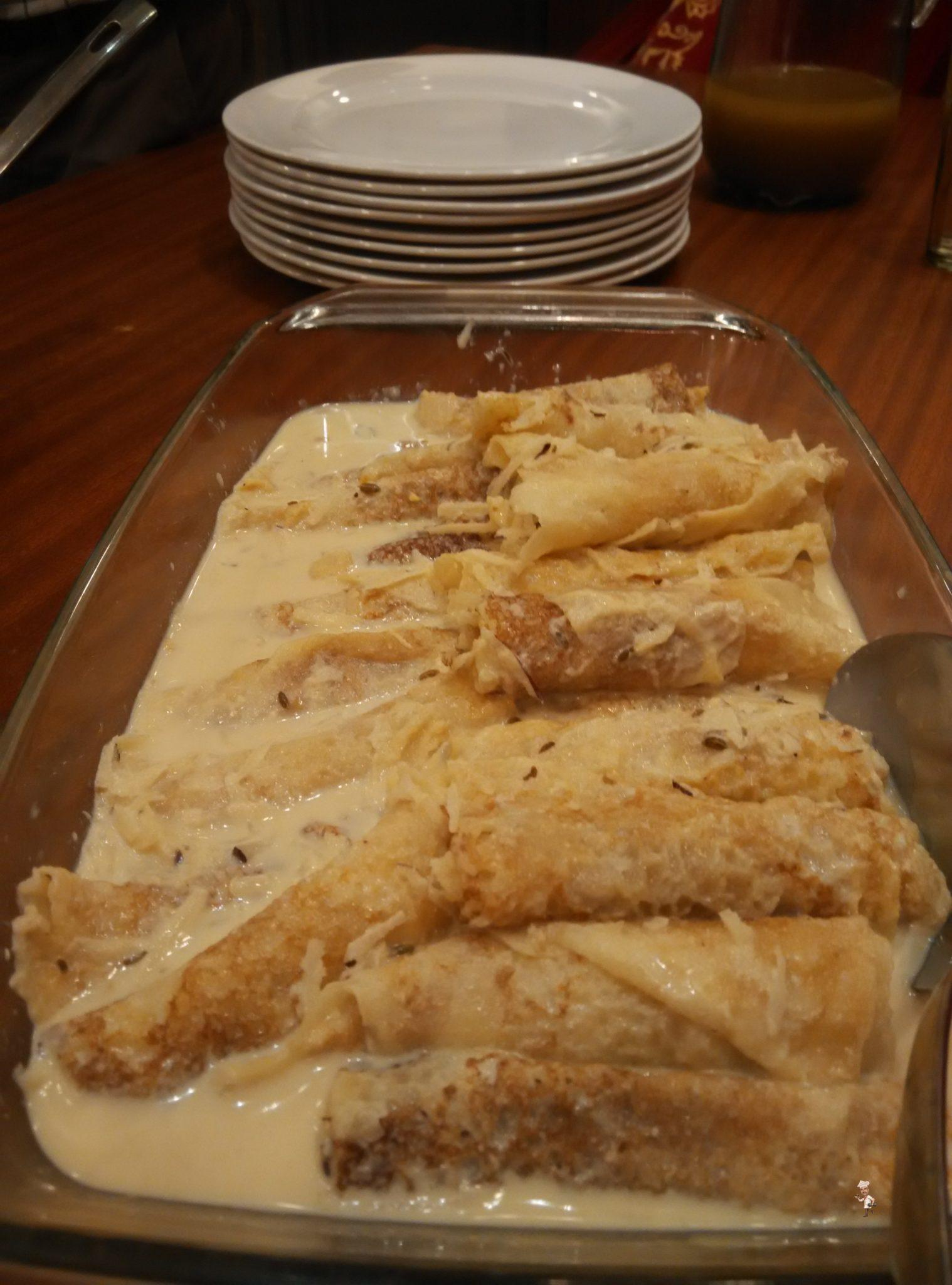 Wrap Up
After an open house which saw many memories of Old Calcutta (now Kolkata) coming up. The love for food and the city's association and adapting the Chinese street food ages back, is evident in the discussion. The Travelling Belly Kalyan signs a few copies of his book and I am gifted one from him.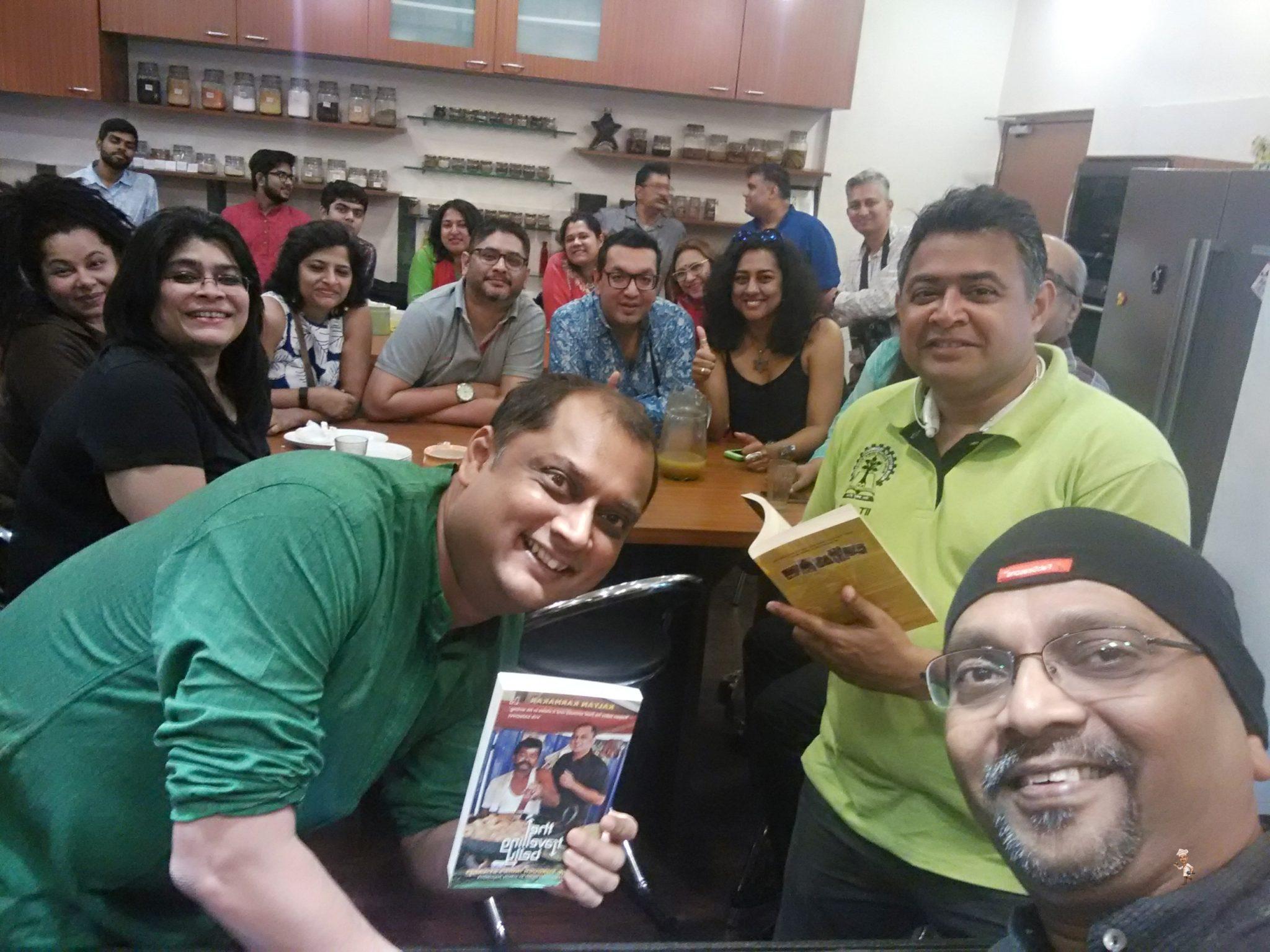 The session went slightly over the scheduled time frame, but when it comes to food, it generally does. We all part on a happy Belly filled note. I return back home with the lingering aroma and taste of the Bengali food I am treated to.
Uttpal K
Copyright © Uttpal K
If you share this post, please give due credit to the author Uttpal K
2. Please DO NOT PLAGIARIZE. Please DO NOT Cut/Copy/Paste this post
© Uttpal K., all rights reserved.
Copyright Notice: No part of this Blog can be reproduced or utilized in any form. This means electronic or mechanical including photocopying or by any information storage and retrieval system. Please take permission in writing from the Blog Author Uttpal K who holds the copyright.