The other day I was sitting at a café in Bandra and looked at the Paneer skewers which were which were grilled after marinating with Harissa sauce and coated with pineapple butter giving it a Sweet and spicy flavor.  What I loved about the dish and also which I inquired with the chef there was that the Paneer was pricked with toothpicks at multiple places, the Harissa marinade was applied to it and was kept overnight so that all the flavors and spice seeps into the Paneer. The same is then grilled for a while before serving and each time the sides are turned the pineapple butter is applied on it to give it a sweetish tinge. Then it is served with some sweet chili sauce made with honey to give that extra sweetness infused with the spice of the Paneer.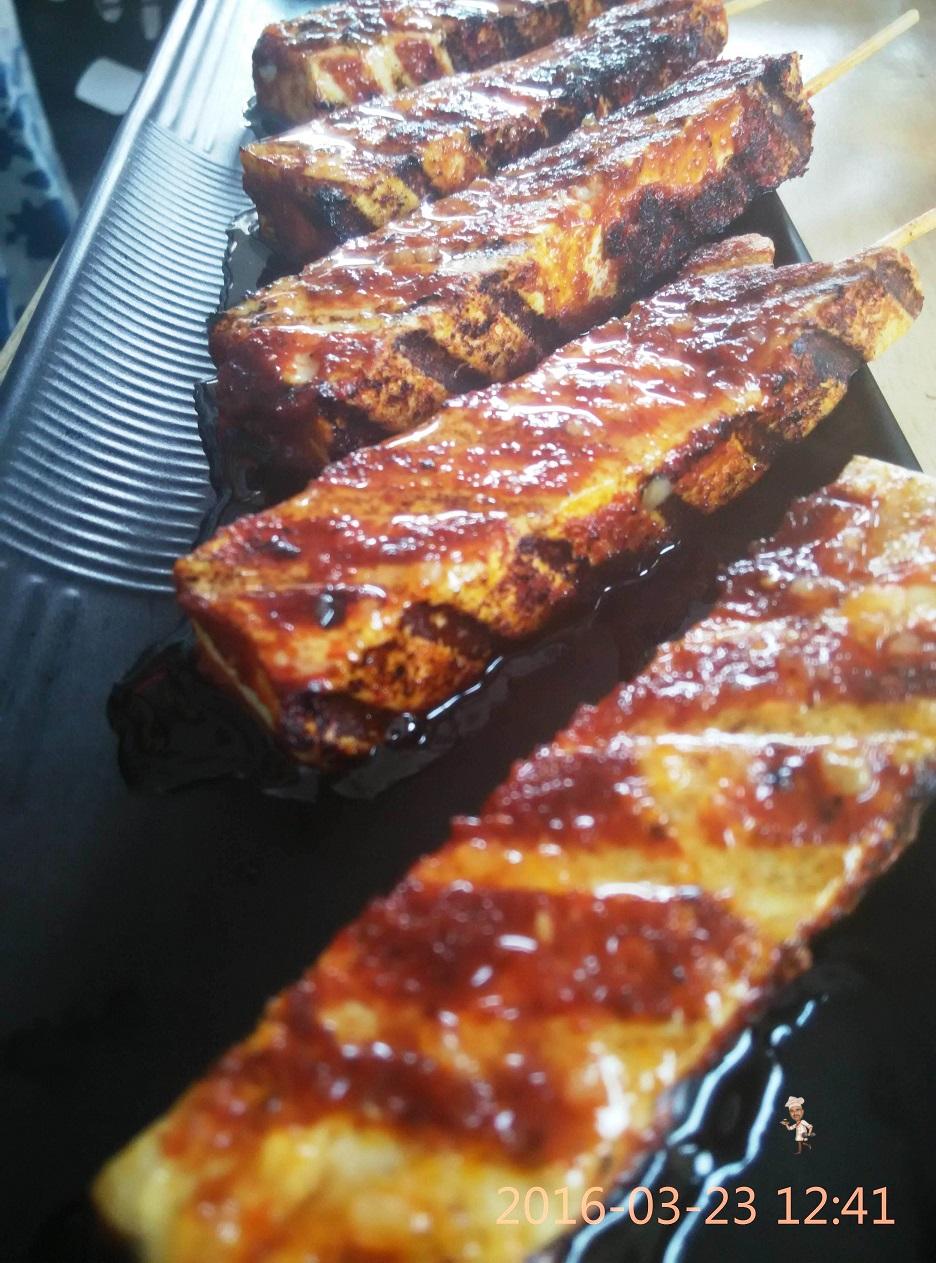 This Paneer bite burst in your mouth with mixed flavors of chili and honey and takes your taste buds to an entirely different level. What you experience with such fusion of Sweet and Spicy food is sheer bliss and you can't help ordering one more, wondering how smoothly the amalgamation has happened in the dish you just had. I noticed that many people around me were trying similar fusion food and experimenting. This definitely seems to be a good and positive change even from a foodie point of view. Since I am a food blogger, I made it a point to speak to a few around and they all agreed unanimously that this was a welcome change in food making which they would definitely want to try in future too.
 I have observed that food fusion has started to take place in all parts of the world and many chefs have now openly dared to challenge conventional cooking and got out of their comfort zones to give the foodie newer food tastes. Since the chef is the creator of new food, he/she has to the power, knowledge and expertise to create magic. This change came over the last 20 years after Culinary arts in India got the place which it deserved. The same was seen by me, some days back when Vir Sanghvi and Vikas Khanna attempted successfully this magical stuff. Vir tastes a slightly complex recipe which needs marination, frying, baking, but definitely giving awesome end results with a dish which gives Sweet and Spicy flavors.  Vikas created pure magic by using a simpler method of using meat from the roasted chicken and putting a sauce over it consisting of chocolate as a component. I am so tempted to try this soon some day. Have a look at Vikas Khanna & Vir Sanghvi's #Foodventures.
Uttpal K
Copyright © Uttpal K
1. If you share this post, please give due credit to the author Uttpal K
2. Please DO NOT PLAGIARIZE. Please DO NOT Cut/Copy/Paste this post
© Uttpal K., all rights reserved.
Copyright Notice:No part of this Blog may be reproduced or utilized in any form or by any means, electronic or mechanical including photocopying or by any information storage and retrieval system, without permission in writing from the Blog Author Uttpal K who holds the copyright.