Social Media presence
The social media presence is very important and Being The Real Human Foundation has maintained the #OldAgeHomeDiaries of all the humans and animals it has helped on its social media handles. The idea is to bring more awareness. Our aim is to motivate more and more people to come forward and do what we do. It is all about telling oneself that he/she can do his/her bit to help the society. It is a matter of understanding that #TheEndIsTheBegining
Social Media handles:
Blog: http://beingtherealhuman.com
Facebook: https://facebook.com/foodietweeter
Twitter: http://twitter.com/btrhfoundation
Social media posts:
Facebook:
Our #AnimalLover friend Aniket Kadam from #Thane has rescued this #Lovebird from the Tanzanian Parrot category which was about to be killed by a Cat. It really makes me happy to see all of you work so dedicatedly to get a life saved. Great job friend, you know what #beingtherealhuman is all about. Keep up the good work and keep helping the #birds and #animals around. #BTRHF acknowledges your efforts.

Posted by Being the Real Human Foundation on Saturday, November 11, 2017
Twitter:
Attending the #MumbaiPetFed2017 & receiving the Award in "Animal & Environment Welfare" category on 16th December 2017 was an honour. Thank you @petfedindia 🙏#BeingtheRealHumanFoundation acknowledges the hardwork of all our volunteers. This award is for you. Stay blessed.😊🙏 pic.twitter.com/rZqUlY4g2y

— Being The Real Human Foundation (@btrhfoundation) December 18, 2017
Old Age Home Diaries – The End is the Beginning https://t.co/vElk7PZbKa#Foodietweeter#Fashionablefoodz#BTRHF#BeingTheRealHuman#BTRHFoundation#BeingTheRealHumanFoundationpic.twitter.com/HxRANh4apR

— Uttpal Krushna (UK) (@foodietweeter) December 2, 2017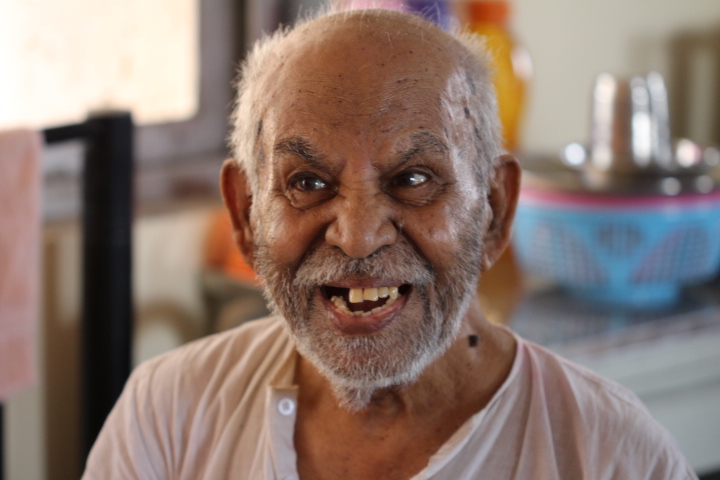 Donations in any amounts are welcome and could be directly posted to:
Acc holder name: M/s Being The Real Human Foundation
Current Acc no: 509200301000438
IFSC Code: VIJB0005092
Branch : Kharghar
Bank: Vijaya Bank (A Government of India Undertaking)
The above post is a part of the #BlogchatterProjects
Uttpal K
Copyright © Uttpal K
1. If you share this post, please give due credit to the author Uttpal K
2. Please DO NOT PLAGIARIZE. Please DO NOT Cut/Copy/Paste this post
© Uttpal K., all rights reserved.
Disclaimer: Stories in this Blog are a work of fiction. Events, Places, Settings and Incidents narrated in the stories are a figment of my imagination. The characters do not exist and are purely imaginary. Any resemblance to persons, living or dead, is purely coincidental.
Copyright Notice:No part of this Blog may be reproduced or utilized in any form or by any means, electronic or mechanical including photocopying or by any information storage and retrieval system, without permission in writing from the Blog Author Uttpal K who holds the copyright.