The verdict was given. Indiblogger had chosen its 60 Bloggers for a Brands meet to go to Goa for 2 days. They had chosen from hundreds of bloggers who had applied.. I was one of them… and was one of the chosen one. We were given our Flight Schedule and itinerary in advance on mail  and On the D-day, we were asked to take a private cab and reach the airport. We reached well in time fearing they would leave us back and go if we got late (old school fear). Thankfully Go Air Airlines did not leave us behind nor our luggage and we boarded the 11.35 am flight from Mumbai to Goa. Since  we had done the Go Air Web check-in, we saved a lot of time and got seats of our choice. Our Perfect Yatra started.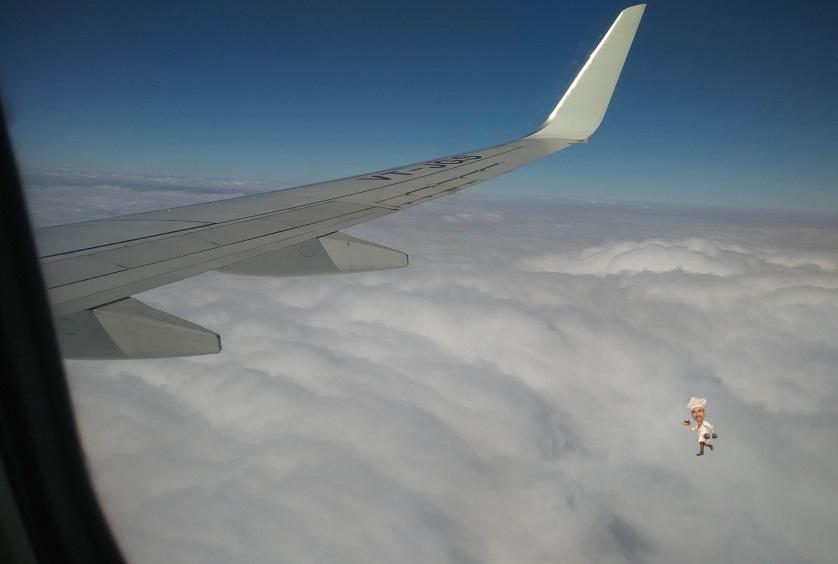 We reached  at 12.30pm in 55 mins and were taken to the Famous Alila Diwa Hotel in the Hotel cars and Mini Bus. The trip was long but worth the wait. We got a royal welcome at the Hotel and were shown the way to our rooms. Though I was the last to get the room due to some confusions in the bookings, I managed to reach my room which was at the far end of the main assembly area of the 2 day event. I did not complain as I personally liked the distance and enjoyed the walk. The Bell boy showed me the swimming pool, lounge and the lobby on our way to my room and we entered one of the cleanest rooms I had seen in many months and many hotels. I quickly went in for a shower and came out feeling like a prince. We all went to the beach and enjoyed the typical Goa vacation on a beach for some hours. We came back to the Hotel Lobby  and got ready for the product launch and had a late night party post that. We had some lovely food and enjoyed our wine. We retired to our rooms past midnight and slept like children in the cozy blankets of the hotel room. We had an early morning buffet breakfast and left for the client test drive and came back only post lunch hours. We changed and had the hot piping lunch, which was waiting for us and relaxed in the hotel lobby for a couple of hours before our Hotel Bus came to drop us to the airport. We bid a goodbye to the Hotel staff and left for the airport. Our flight from Goa was an Indigo Airlines flight at 5.50pm which reached us at Mumbai sharp at 7pm. The flight was comfortable and we got comfortable window seats as booked. As soon as we got down from the flight and checked out of the airport, we had private cars waiting which took us home. The Car trip from the airport to home was also smooth and we did not feel the stress of work at all. We reached home by 9pm, well in time to have a family meal together, rest and catch up next day work in the routine manner. Since the trip was arranged on a weekend and since it was seamlessly planned, we all could enjoy the trip, we could finish our launch and work without feeling the stress and work pressure and also resume our work for the next day without feeling burden of the weekend travel. I can call this one trip as a near perfect vacation, which one should have once in a while to rejuvenate one's entire self.   
Uttpal K
Copyright © Uttpal K
1. If you share this post, please give due credit to the author Uttpal K 2. Please DO NOT PLAGIARIZE. Please DO NOT Cut/Copy/Paste this post
© Uttpal K., all rights reserved.
Disclaimer: Stories in this Blog are a work of fiction. Events, Places, Settings and Incidents narrated in the stories are a figment of my imagination. The characters do not exist and are purely imaginary. Any resemblance to persons, living or dead, is purely coincidental.
Copyright Notice:No part of this Blog may be reproduced or utilized in any form or by any means, electronic or mechanical including photocopying or by any information storage and retrieval system, without permission in writing from the Blog Author Uttpal K who holds the copyright.