Mango oatmeal custard is a very tasty, filling as well as healthy food recipe for babies who are above 9 months of age. You can give this to babies who are less than 9 months of age as well provided, you use the oatmeal in a powdered form.
Ingredients needed to prepare this recipe include :
Full fat milk (half a bowl)
Boiled water ( one tablespoon)
2-3 cardamoms
Mango puree (half a bowl)
Powdered Oats or rolled Oats
Custard Powder Mango or Vanilla flavored
This recipe is quite easy to prepare and barely takes 5 minutes to cook, if you have all the ingredients ready with you.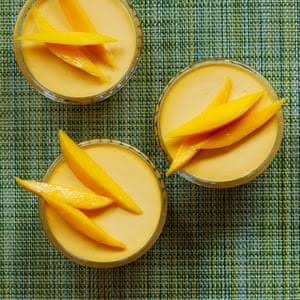 Method of preparation:
Bring half bowl of full fat milk to boil.
Now, simmer the gas and add a little Cardamom/ Elaichi powder to the milk for a lovely flavor and aroma.
Next, dissolve half a teaspoon of custard powder in a tablespoon of water.
Mix the dissolved custard powder in the boiled milk while stirring so that no lumps are formed.
Now you can add one teaspoon of of oats to this.For babies less than 9 months of age used only powdered oatmeal powder.
Let the custard cool down to room temperature and then refrigerate it for nearly half an hour.
Lastly, we need to add cool pureed Mango to the prepared milk custard.
Mango is a seasonal fruit which is loaded with vitamins and in parts natural sweetness to a recipe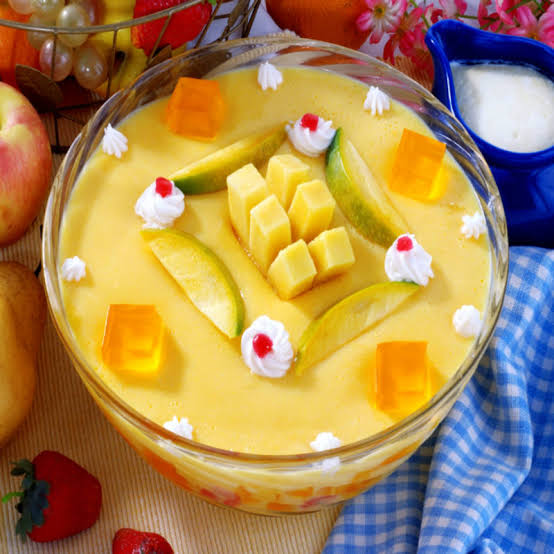 Benefits of Mango Oatmeal Custard for babies
Make sure to use only pasteurized milk or at least boiled for all your baby food recipes.
Oatmeal is rich in fiber, Calcium, Proteins and Vitamin B. It is very filling too as it helps in healthy weight gain in babies and also helps to soften the stool.
Elaichi / Cardamom powder helps to impart a good flavor to recipe. Custard powder helps to thicken the milk and gives a nice flavor too.
Mangoes are rich in many vitamins and minerals. The carotenoids in Mangoes help to reduce the risk of cancer and common seasonal infections.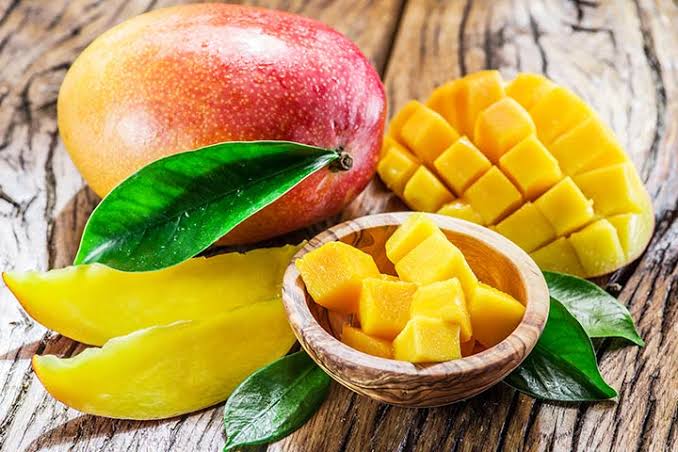 Give this baby food recipe a shot and let us know whether your little one enjoyed relishing this or not. While, it is completely optional, you may even add some dry fruits powder to this recipe to make it even healthy and tasty. Please, make sure that all the nuts are finely powdered so that there are no chunks that a baby can choke upon.
By the age of 9 months your baby has already been on the journey of solids for 3 months. By now, you must have figured out what your baby enjoys eating and/or what your baby is allergic to. You can alter this recipe to suit your baby's needs and requirements. Good luck have fun happy cooking!
Utpal Khot
Copyright © Utpal K
1. If you share this post, please give due credit to the author Utpal Khot
2. Please DO NOT PLAGIARIZE. Please DO NOT Cut/Copy/Paste this post
© Utpal K., all rights reserved.
Copyright Notice: No part of this Blog may be reproduced or utilized in any form or by any means, electronic or mechanical including photocopying or by any information storage and retrieval system, without permission in writing from the Blog Author Utpal Khot who holds the copyright