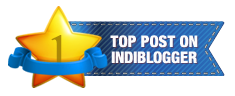 Had the opportunity to visit my uncles Farmhouse in Malwan. Spent a good 8 days and brought back lot of pleasant memories to Mumbai. Sharing a few snaps with you all here..
The coconut Trees found in abundance everywhere…
The seashores and the frothy waves, clean waters…rare in mumbai.
The Sindhudurg Fort from the other end…
The morning view from my balcony..
Wish I had  DSLR with me while clicking these, they would be award winning clicks..
Malwan…A Heaven on Earth..